Vein Treatments in Washington Heights, NY
Up to 20 percent of U.S. adults will get varicose veins at some point in their lives. For some, they are more than just unsightly. Varicose veins and spider veins can cause pain and discomfort, and even be a sign of venous insufficiency.
Vein disease symptoms like fatigue, muscle cramping, and swelling legs and ankles can affect your ability to exercise, walk, and sleep. If left untreated, complications such as deep vein thrombosis (DVT) can arise.
At our Washington Heights, NY, vein clinic, we have top-rated vein specialists on-site, ready to treat your specific problems. From DVT treatment to varicose and spider vein treatment, we'll take the time to create the right treatment plan for you.
Non-Surgical Varicose Vein Treatment in Washington Heights, NY
We are proud to offer compassionate care and a comforting environment. At our state-of-the-art treatment facility in Washington Heights, NY, we use the latest ultrasound technology to locate the diseased veins. Doing this helps our doctors make the proper diagnosis.
Our minimally-invasive treatments are office-based procedures with fast recovery times. They're generally low-risk and leave little to no scarring. Best of all, you likely won't have to deal with a long recovery. You'll be strolling along the Hudson River in no time!
The following non-surgical procedures are available at our Washington Heights clinic:
We've been called America's #1 Vein Treatment Experts. That's thanks to our top-rated vein specialists, positive patient outcomes, and a commitment to transforming lives with quality care. Our facilities are accredited by the Intersocietal Accreditation Commission (IAC) for vascular testing. 
Looking For a Washington Heights, NY, Vein Doctor?
Ready to put your leg discomfort behind you? Our team of highly skilled Upper Manhattan vein specialists is standing by to create a personalized treatment plan. You'll get the attention you need from your first visit to recovery. 
Our Vein Specialists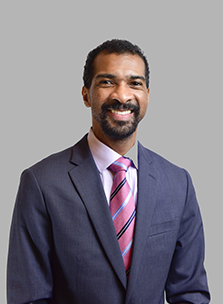 Dr. Sean Yetman
M.D.
View Profile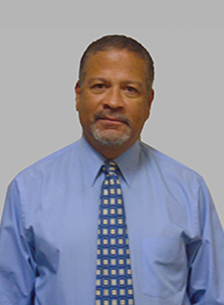 Michael Banker
M.D.
View Profile
Beginning Your Vein Treatment Washington Heights, New York
When choosing vein treatment in Washington Heights, New York, near you, you can expect the best in quality care at USA Vein Clinics. With our knowledgeable staff, experienced doctors, and leading-edge facilities, you will receive optimal care during your vein treatment in Washington Heights, New York.
While medical procedures can be stressful and overwhelming, you can rest assured that the compassionate vein specialists in Washington Heights are dedicated to supporting you on your journey of health and wellness.
How to Prepare For Your Visit
To make your visit for vein treatment in Washington Heights, NY, as easy as possible, come prepared with your photo ID, insurance card, and a list of current medications. Please bring medical records from prior visits, plus information about previous treatments and medications, which might be helpful.
Plan to wear loose, comfortable clothing, and compression stockings. We advise eating something light and staying hydrated before your visit. Please avoid applying lotion or moisturizer on the day of your visit. If you have further questions about your appointment at our vein clinic in Washington Heights, please refer to our FAQs and additional recommendations for ongoing care.
Confirm Your Insurance Coverage
At USA Vein Clinics, our team of insurance specialists will work with you step by step to ensure you receive all your insurance benefits. Contact us today and we will complete the paperwork necessary for approval from your provider.
We work with a long list of different providers. Please use our online scheduling tool to verify your insurance or call us at (718) 879-8938 if you need further assistance.
Getting Here: Washington Heights Vein Clinic
Our Washington Heights, NY, vein clinic is right off Broadway Street, just across the street from Hillsong Church NYC, only a short walk from the J. Hood Wright park. 
Nearby Cities We Serve:
Hudson Heights

Highbridge

Mount Eden

Morris Heights
Vein Clinic Near Hudson Heights: Our Washington Heights vein clinic is only a half mile from Hudson Heights, just South via Fort Washington Avenue and Broadway.
Vein Clinic Near Highbridge: We are about 1.7-miles from Highbridge, via West 179th Street. 
Vein Clinic Near Mount Eden: From Mount Eden, our Washington Heights clinics is about a 1.7-mile drive via West 179th Street. 
Vein Clinic Near Morris Heights: Our clinic is about 1.6-miles from Morris Heights, via Dr. Martin Luther King Jr Boulevard/University Avenue.
Book Your Washington Heights, NY, Vein Treatment Today
Skip the wait and book your appointment with Upper Manhattan's top varicose vein treatment specialists online. You can schedule an appointment by going online or calling us at (718) 879-8938.