Vein Treatments in Dyckman, NY
Are you suffering from varicose veins? Up to 20 percent of adults in the United States share this affliction. But these common vein disease symptoms are more than just cosmetic issues – they can be a sign of venous deficiency.
Vein disease symptoms like swollen legs, achy or cramped thighs or calves, and nighttime restlessness can affect how you stand, walk, and even sleep. But there is hope: At our Dyckman clinic, we can utilize numerous, innovative varicose vein treatments to relieve your symptom and get you back to living an active lifestyle.
We take pride our healthcare team, which strives to provide a safe, comforting environment for our patients. Feel free to ask our vein specialists about the various treatment options available to you. Many of these treatments can take as little as 15 minutes and are performed in our Dyckman, NY vein clinic.
Minimally-Invasive Dyckman, NY, Vein Treatments
At our state-of-the-art treatment facility in Dyckman, NY, our doctors use advanced ultrasound technology to locate diseased veins.
Our minimally-invasive treatments are generally low-risk procedures that produce little to no scarring, and our highly trained vein specialists will help you choose the right treatment for your diagnosis. From varicose vein treatment to spider vein treatment and other related problems, we have you covered.
The following office-based, non-surgical procedures are available at the Dyckman clinic:
There's a reason USA Vein Clinic is considered America's #1 Vein Treatment expert. Since 2005, we've provided patients with FDA-approved treatments at our state-of-the-art facilities. All of our clinics are accredited by the Intersocietal Accreditation Commission (IAC) for vascular testing. Our treatments are extremely effective; once you recover, you'll be back to enjoying the river views at Fort Tryon Park.
Looking For A Dyckman, NY, Varicose Vein Doctor?
Our top-rated Manhattan vein specialists are ready to talk to you about your treatment options and craft a customized plan for you:
Our Vein Specialists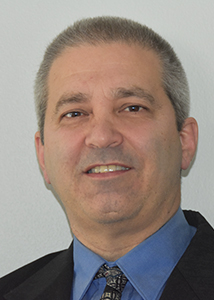 Dr. James Timothy Riley
M.D.
View Profile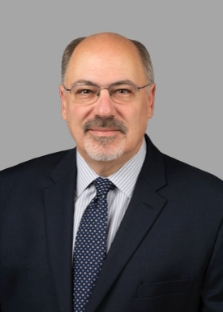 Glenn Faust
M.D.
View Profile
Beginning Your Vein Treatment in Manhattan, NY, on Dyckman St.
If you're in search of vein treatment in Manhattan, NY, near you, USA Vein Clinics can offer you excellent treatment in state-of-the-art facilities. We address each patient's specific needs with a minimally-invasive treatment for vein disease.
The team of Manhattan vein treatment specialists at our clinic is comprised of experienced doctors and highly-trained staff. Our Manhattan vein treatment clinics value the comfort of our clients, addressing any questions and concerns you might have to ensure a stress-free experience.
How to Prepare for Your Visit 
When you come in for a consultation with our Manhattan vein treatment specialists, our staff will meet with you to discuss any questions or concerns you might have, as well as talk to you about insurance coverage options. We are happy to answer any questions you might have — ask away!
For the day of your vein treatment in Manhattan, plan on bringing these documents:
A photo ID
Insurance information and insurance cards
A list of your medical history, including treatments and medications
Any other pertinent information from previous consultations
Please make the following preparations for your treatment:
Avoid alcohol and tobacco consumption
Avoid heavily processed foods and excessive caffeine
Do not apply lotion or moisturizers to treatment areas
Drink only clear liquids for three hours before the procedure
Wear loose, comfortable clothing and bring compression socks
Confirm Your Insurance Coverage
Our Manhattan vein treatment specialists work with a number of insurance providers to provide our patients with excellent care. Check out our page on insurance coverage for vein treatment, or give our insurance specialists a call at (646) 798-3978.
Getting Here: Vein Clinic in Dyckman
Taking the subway? We're just a short walk from the Dyckman Street Subway Station (corner of Broadway and Dyckman Street). Taking the bus? There's a public bus stop on Dyckman Street and Sherman Ave. Getting here by car is a breeze, too.
Nearby Cities We Serve:
Inwood
Fort George
Hudson Heights
Washington Heights
Fort Lee
Vein Clinic Near Inwood: Getting to our Dyckman Vein Clinic from Inwood is a quick half-mile drive via Broadway and Vermilyea Avenue.
Vein Clinic Near Fort George: Fort George is a quick half-mile from the Dyckman clinic, via Broadway and Sherman Avenue.
Vein Clinic Near Hudson Heights: You can reach the clinic via NY-9A North for 2 miles past Fort Tryon Park.
Vein Clinic Near Washington Heights: Our clinic is only 2.8 miles from Washington Heights via NY-9A North.
Vein Clinic Near Fort Lee: From Fort Lee, the clinic in Dyckman is 4.5 miles away, just over the George Washington Bridge to NY-9A N.
Book Your Dyckman, NY, Vein Treatment Today
If you are struggling with painful symptoms of vein disease like varicose veins, we may have a solution for you. Contact us to schedule a consultation to find lasting relief through non-surgical treatments. To schedule your appointment, call (646) 798-3978, or schedule online.