Vein Treatments in Bushwick, NY near Brooklyn
If you suffer from the pain and discomfort of varicose veins, you're not alone. More than half of Americans develop vein disease during their lifetimes. You may suffer from symptoms like inflammation, muscle cramping, and ugly spider veins. Over time, these symptoms can worsen and negatively affect your ability to exercise and live an active lifestyle.
Get relief from varicose veins when you visit our vein center near metro Brooklyn. Our vein specialists will clearly explain your diagnosis and treatment options, and how we can provide help. We'll work with you every step of the way so you get the most from your treatment. 
Our personalized treatment plans and compassionate approach make us a leader in varicose vein treatment. See for yourself when you check out testimonials from some of our satisfied clients, who we've helped live healthier lives.
Minimally Invasive Vein Treatments Near Brooklyn
Our state-of-the-art facilities use ultrasound technology to discover deep vein thrombosis (DVT) and other vein diseases. Our in-office treatment can take as little as 15 minutes because we use non-surgical procedures.
Each of our vein clinics is accredited by the Intersocietal Accreditation Commission. From varicose vein treatment to spider vein treatment, we offer proven results and personalized, compassionate care. Empathy and expertise are just two reasons we've been named America's #1 Vein Treatment Experts. 
Our non-surgical, office-based vein treatments at the Bushwick vein clinic include:
Looking for a Vein Treatment Specialist?
You don't have to suffer from vein disease any longer when you choose USA Vein Clinics. Our unsurpassed knowledge and level of care make us uniquely qualified to provide relief. 
We staff our Bushwick vein clinic with the most accomplished vein specialists in the area so you can have access to quality vein care near you.

Our Vein Specialists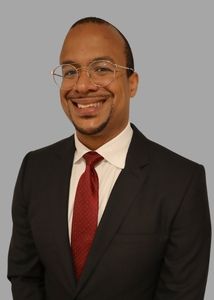 Alex Brevil
M.D.
View Profile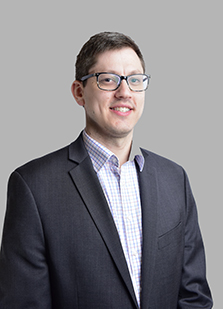 Jacob White
M.D.
View Profile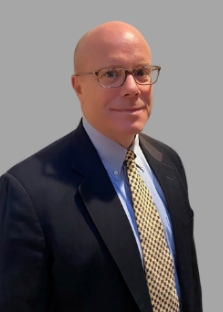 Peter Smith
M.D.
View Profile
Beginning Your Vein Treatment
When looking for vein treatment in Brooklyn,  know you are in good hands at USA Vein Clinics. You can rest assured that you will receive the most comfortable and compassionate vein treatment in Bushwick, thanks to our knowledgeable vein clinic staff and experienced doctors practicing in our state-of-the-art facilities.
Confirm your Insurance Coverage
Our team of insurance specialists is committed to making sure you receive all your insurance benefits. As we work with many different providers at USA Vein Clinics, verifying your insurance is easy and convenient. Should you not find your insurance provider on our list, call us locally at (347) 773-2684. Our USA Vein Clinics team in Bushwick is happy to assist.
How to Prepare For Your Visit
We want your appointment for varicose veins treatment to run as smoothly as possible. Please remember to come to your appointment with:
A government-issued photo ID,
Your insurance card,
A list of your current medications, including supplements.
Be sure to bring medical records and information about previous treatments and medications, which might be helpful for the vein specialist in Brooklyn.
For an optimal experience during your varicose vein treatment or spider vein treatment:
Wear loose and comfortable clothing to your appointment
Avoid applying lotion or moisturizer on the day of your vein treatment.
Eat something and stay hydrated.
Please visit our FAQs and additional recommendations for ongoing care. You can always discuss further questions during your visit at our Bushwick location.
Getting Here: USA Vein Clinics in Bushwick
Our vein clinic is on Knickerbocker Avenue between Harman Street and Greene Avenue.
Nearby Cities We Serve: 
Ridgewood

Cypress Hills

Liberty Park

Glendale

Bedford-Stuyvesant
Vein Clinic Near Ridgewood: We are about 2 miles, about 10 minutes, west of the Ridgewood, Queens community via Myrtle Avenue.
Vein Clinic Near Cypress Hills: From Cypress Hills, our clinic in Bushwick is about 3 miles away, just a few blocks on the other side of The Evergreens Cemetery. 
Vein Clinic Near Liberty Park: Our vein clinic is about 5 minutes, or 2 miles west of the Liberty Park area via Cooper Avenue.
Vein Clinic Near Glendale: The vein clinic is about a 15-minute drive east from Glendale via Myrtle Avenue.
Vein Clinic Near Bedford-Stuyvesant: Bedford-Stuyvesant is about 2 miles Northeast, via Greene Avenue and Menahan Street.
Book Your Bushwick, NY, Vein Treatment Today
When you visit our Bushwick vein clinic, you can finally stop suffering from unsightly and painful varicose veins. Schedule an appointment with one of our varicose veins treatment specialists and find the relief you deserve. Get varicose veins treatment through our online appointment system or by contacting us at (347) 773-2684.