Vein Treatments in Sheepshead Bay, NY
If you suffer from varicose veins in your legs, feet, and other areas, you're not alone. Up to 60% of Americans develop vein disease at some point in their lives. You may suffer from symptoms like inflammation, muscle cramping, and bulging blue veins. Over time, these symptoms can worsen and negatively affect your lifestyle.
Get relief from the damage caused by varicose veins when you visit our Sheepshead Bay vein clinic. Our vein specialists will help you understand your diagnosis and treatment options and how we can provide relief.
Our personalized treatment plans and culture of compassion make us a leader in varicose vein treatment. Take a minute to review testimonials from some of our satisfied clients. See what a difference we've made in their quality of life and how we can help you.
Minimally Invasive Sheepshead Bay, NY, Vein Treatments
Our state-of-the-art facilities use ultrasound technology to diagnose deep vein thrombosis (DVT) and other vein diseases. Our in-office treatments can take as little as 15 minutes, so you can get back to your life as soon as possible.
From varicose vein treatment to spider vein treatment, we offer proven treatments and personalized, compassionate care. Our empathy and expertise are just two reasons we've been named America's #1 Vein Treatment Experts. Our vein clinics across the country are accredited by the Intersocietal Accreditation Commission.
Our non-surgical, office-based treatments at the Sheepshead Bay vein clinic include:
Looking for a Sheepshead Bay, NY, Vein Treatment Specialist?
You don't have to live with vein disease any longer when you choose USA Vein Clinics. Our combination of patient care and advanced technology makes us the best choice for you.
Our vein specialists are uniquely qualified to perform spider vein treatment and other vein disease care. We staff our Sheepshead Bay vein clinic with the most accomplished vein specialists in the area:
Our Vein Specialists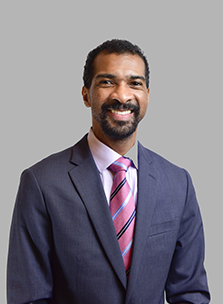 Dr. Sean Yetman
M.D.
View Profile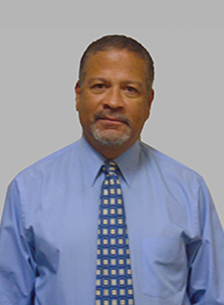 Michael Banker
M.D.
View Profile
Beginning Your Vein Treatment in Sheepshead Bay, NY
Searching for compassionate, state-of-the-art vein treatment near you? Turn to our vein clinic in Sheepshead Bay. At USA Vein Clinics, our expert vein specialists in Brooklyn and knowledgeable support staff go above and beyond to make treatment comfortable and effective. Medical procedures don't have to be stressful.
When it comes to spider vein, DVT, and varicose vein treatment in Sheepshead Bay, USA Vein Clinics is the very best option. Experienced doctors and staff are available to answer questions and address concerns every step of the way. We're committed to the very highest level of patient care.
How to Prepare for Your Visit
Before scheduling your vein treatment in Sheepshead Bay, we'll meet to discuss your symptoms, health history, and options for treatment. Our team can also answer any of your questions and get you feeling confident about your path forward.
Make sure to bring:
Photo ID
Insurance card
A list of current medications
Medical records pertaining to previous treatments
Other details about treatments and medications you've already tried
On the day of your vein treatment in Sheepshead Bay, be sure to wear loose, comfortable clothing. You'll want to avoid using any kind of moisturizer or lotion on the treatment area. Eat a light meal before your visit and drink plenty of water, too. Bring compression socks to each visit; if you don't have any, we'll be happy to fit you for a pair to purchase.
Afterward, follow your doctor's instructions for ongoing care.
Confirm Your Insurance Coverage
USA Vein Clinics' insurance specialists can assist you in maximizing your insurance benefits and completing the paperwork necessary for provider approval. Don't see your provider on our list of partners? Call us at (718) 504-6044 for more information.
How to Get to USA Vein Clinic Sheepshead Bay, NY
Our vein clinic is on Ocean Avenue between Avenue T and Avenue U, near St Edmund Prep School. 
Nearby Cities We Serve: 
Homecrest

Manhattan Beach

Madison

Gerritsen Beach

Marine Park
Vein Clinic Near Homecrest: We are about five minutes east of the Homecrest community via Avenue T or Avenue U, just 6 blocks from Ocean Avenue.
Vein Clinic Near Manhattan Beach: Our Sheepshead Bay location is only about 15 minutes north via Shore Boulevard and Ocean Avenue.
Vein Clinic Near Madison: Our vein clinic is about five minutes south of the Madison area via Bedford Avenue.
Vein Clinic Near Gerritsen Beach: The vein clinic is about a 10-minute drive northwest via Gerritsen Avenue.
Vein Clinic Near Marine Park: From Marine Park, our clinic off Ocean Avenue is about a 10-minute drive southwest via Fillmore Avenue.
Book Your Sheepshead Bay, NY, Vein Treatment Today
You don't have to suffer from unsightly and painful varicose veins any longer. Schedule an appointment with one of our varicose veins treatment specialists and find the relief you've been searching for. You can book an appointment instantly online or by calling (718) 504-6044.