In the U.S., about one in four adults have some form of vein disease. Varicose veins are the most common symptom of vein disease, but they can be much more than a cosmetic concern.
Some people experience irritating symptoms like restless legs, muscle cramps, and itchiness. Others can even face severe medical issues like Deep Vein Thrombosis (DVT) if left untreated.
At our Yonkers vein clinic, we offer innovative varicose vein treatments that can prevent your veins from getting worse. Our highly-trained vein specialists provide compassionate care to each patient. They'll pay attention to your concerns and symptoms and craft a personalized treatment plan that can bring long-term relief.
There's no need to arrange any overnight plans. Each non-surgical, office-based session can take around 15-30 minutes complete.
Minimally-Invasive Vein Treatments in Yonkers
Our outpatient vein treatment facility is designed to put you at ease. After checking in and talking about your symptoms, we'll perform an ultrasound to locate diseased veins. We use this advanced technology to gather information and make the proper diagnosis.
After your diagnosis, we'll talk about the next step in treating your vein problems. Whether you require vein treatment or relief from other symptoms associated with venous insufficiency, we'll be here to guide you through the whole process.
Why worry about a long and uncomfortable recovery period? Since our varicose and spider vein treatments are generally low-risk procedures, you can quickly get back to your daily routine.
These office-based, non-surgical procedures are available at our Yonkers vein clinic:
It's not just our cutting-edge treatments that make us America's #1 Vein Treatment Experts. Our customer-rated #1 doctors, compassionate care practices, and a growing list of success stories also play a large role.
Looking for a Vein Treatment Specialist in Yonkers?
Our Yonker vein specialists can provide the expert medical care you need. We understand that varicose veins can worsen over time, and we aim to prevent that from happening.
Our Vein Specialists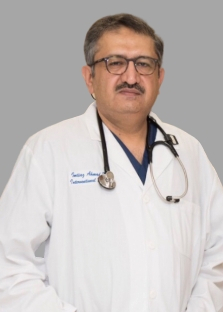 Dr. Imtiaz Ahmad
M.D.
View Profile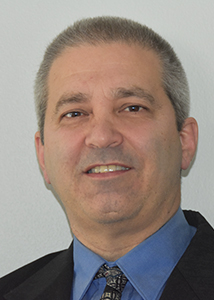 Dr. James Timothy Riley
M.D.
View Profile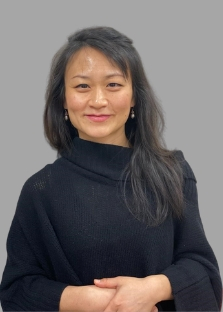 Yachao Zhang
M.D.
View Profile
Beginning Your Vein Treatment in Yonkers, NY on Central Park Ave.
If you're experiencing the symptoms of vein disease, such as restless legs, muscle cramps, and itchiness, our Yonkers vein treatment specialists can help. Our innovative Yonkers varicose veins treatment is done in state-of-the-art facilities by highly-trained doctors.
Our leading-edge treatments are designed to be as minimally invasive as possible. Still, we understand any procedure adds stress to your life. Whatever treatment you require, our medical staff is here to guide you through the whole process of vein treatment in Yonkers, NY.
If you have questions or concerns, please let us know.
How to Prepare for Your Visit 
We're here to help you prepare for your treatment at our vein clinic in Yonkers near you. Medical staff can answer any questions you have about the procedure, ensuring you feel comfortable and taken care of before and after your treatment.
When you're getting ready for your spider vein, DVT, or varicose vein treatment in Yonkers, please bring these documents:
Your Photo ID
Insurance card and all pertinent information
All medical history including documentation on procedures, medications, and treatments
Any applicable medical information from previous consultations
Make these preparations before you arrive at our vein clinic in Yonkers:
Avoid tobacco, alcohol, processed food, and excessive caffeine
Avoid putting moisturizer on the treatment area
Stick to clear liquids only for 3 hours prior
Bring compression socks and wear loose, comfortable clothing
Plan for a friend or family member to drive you home
Confirm Your Insurance Coverage
The Yonkers USA Vein Clinic is committed to getting you the best care possible. That includes working with your insurance provider to maximize your benefits. To verify your insurance, please use our easy online scheduling tool. Information about our list of providers is included on our insurance coverage page. If you don't see your provider or have additional questions, please call us at (347) 535-4150.
How to Get to Our Vein Clinic in Yonkers
You'll find our Yonkers vein clinic on Central Park Avenue near the CityMD Yonkers-Central Park Avenue Urgent Care.
Nearby Cities We Serve:
Tuckahoe
Hastings-On-Hudson
Greenville
Scarsdale
North Riverdale
Vein Clinic Near Tuckahoe: From Tuckahoe, the drive is about 11 minutes long via Scarsdale Road for 2.8-miles.
Vein Clinic Near Hastings-On-Hudson: We're about 10 minutes away via Jackson Avenue, only 3.4 miles away.
Vein Clinic Near Greenville: Our clinic is just a 5-minute drive when you take NY-100 South/Central Park Avenue for 1.2 miles.
Vein Clinic Near Scarsdale: If you're coming from Scarsdale, we're only about 10 minutes away via Bronx River Parkway and NY-100 South/Central Park Avenue. It's a 4.2-mile drive.
Vein Clinic Near North Riverdale: To get to our Yonkers vein clinic from North Riverdale, take Sprain Brook Parkway North for about 10.5 miles.
Book Your Vein Treatment in Yonkers
Stop struggling with painful vein disease symptoms and let us help you find lasting relief. The top treatment specialists in Yonkers are standing by to help. Call us anytime! You can book your appointment online or contact us at (347) 535-4150.