Vein Treatments in Valley Stream, NY
Up to 25 million Americans have varicose veins and live with symptoms like muscle cramping, fatigue, and swollen legs and ankles. Vein disease can affect your ability to run, walk, and exercise.
We want you to know there is hope. At USA Vein Clinic in Valley Stream, NY, we provide a wide range of varicose vein and spider vein treatment options that can help you get back to an active lifestyle.
Our vein specialists care about the health and well-being of all patients. They'll take the time to discuss the various treatment options and find the right one for you. Our office-based varicose vein treatments in Valley Stream, NY, will have you in and out the same day.
Minimally-Invasive Valley Stream, NY, Vein Treatments
At our state-of-the-art treatment facility in Valley Stream, NY, the health and well-being of our patients always comes first. We use advanced ultrasound technology to locate diseased veins, which helps our doctors make the proper diagnosis.
Our office-based, non-surgical treatments include:
We're named America's #1 Vein Treatment experts for a reason. Our facilities meet accreditation standards set by the Intersocietal Accreditation Commission (IAC) for vascular testing. We also have a proven track record of quality care and positive patient outcomes. When you come in for vein treatment, you can expect comfort, safety, and warm, friendly care, from your first visit to recovery.
Feel free to ask our on-site vein specialists questions about any of our vein treatments. Our quick, outpatient treatment sessions can be completed in as little as 15 minutes. Before you know it, you'll be enjoying a peaceful stroll at Edward W. Cahill Memorial Park.
Looking for a Valley Stream, NY, Vein Treatment Specialist?
Are you embarrassed by your spider veins or varicose veins? Are your vein disease symptoms getting worse? Our caring vein specialists will create a personalized treatment plan that ensures your legs look and feel much better. 
From varicose vein treatment to spider vein treatment, our skilled Long Island team is ready to provide the expert care you need. Scheduling an appointment with our experienced providers is a breeze.

Our Vein Specialists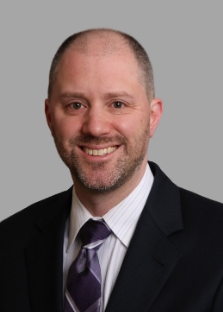 Andrew Maleson
M.D.
View Profile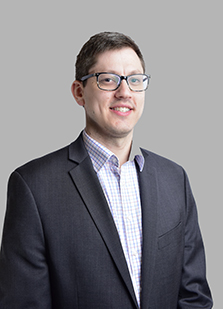 Jacob White
M.D.
View Profile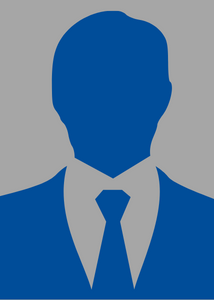 Steve Opita Odeh
M.D.
View Profile
Beginning Your Vein Treatment in Valley Stream, NY
Choosing vein treatment in Valley Stream near you is the best decision you can make for your health. When you trust USA Vein Clinics with your vein treatment, you will receive the best possible care thanks to experienced doctors and knowledgeable staff. We understand that medical procedures can be stressful, which is why our top priority is your comfort throughout the entire process. The vein specialist at our clinic in Valley Steam is caring and compassionate and will provide you with continued support from beginning to end.
How to Prepare For Your Visit
Make your Valley Stream vein treatment an easy experience by being prepared every step of the way. Remember to bring the following to your vein treatment:
Government-issued photo ID
Insurance card
A list of current medications and supplements
For a comfortable experience during your varicose vein, spider vein, or DVT treatment:
Wear loose, comfortable clothing to your appointment
On the day of your vein treatment, do not apply lotion or moisturizer
Stay hydrated and nourished
For more information about your Valley Stream vein treatment not covered here, please visit our FAQs and learn more about ongoing care. When you visit our Valley Stream location, you can discuss any further questions with our experienced team.
Confirm Your Insurance Coverage
At USA Vein Clinics, we make it easy and convenient to verify your insurance coverage. Before scheduling your vein treatment in Valley Stream, our team of insurance specialists will be happy to assist you if you cannot find your insurance provider on our extensive list. Contact us today by calling us locally at (516) 830-4116.
How To Get To Valley Stream, NY, USA Vein Clinic Locations
Our Valley Stream, NY vein clinic is conveniently located off Sunrise Highway and is easy to find whether you're driving or taking public transportation. Our treatment facility is about a 10-minute walk from Valley Stream train station and various bus stops.
Nearby Cities We Serve:
South Valley Stream

Rosedale

North Valley Stream

Lynbrook
Vein Clinic Near South Valley Stream: Our Valley Stream vein clinic is about 0.9-miles from South Valley Stream, via Forest Road and Flower Road Sunrise Highway.
Vein Clinic Near Rosedale: Our clinic is a 1.9-miles from Rosedale, via 249th Street and NY-27 East.
Vein Clinic Near North Valley Stream: From North Valley Stream, we're only 1.9-miles away via Fletcher Avenue.
Vein Clinic Near Lynbrook: Our Valley Stream vein clinic is about 2.3-miles away via NY-27 (Sunrise Highway).
Book Your Valley Stream, NY, Vein Treatment Today
Schedule an appointment today with Long Island's top varicose veins treatment specialists. Book online or call us at (516) 830-4116 and get ready to sleep better, walk better, and live a life you want.