Varicose veins affect half of all Americans aged 50 and older, and almost a quarter of all adults. Those living with this common vein disease often experience aching legs, fatigue, and leg heaviness. These unpleasant vein disease symptoms can affect the way you walk, stand, exercise, and sleep.
If left untreated, vein disease complications can cause deep vein thrombosis (DVT) and other problems. At our Astoria, NY, vein clinic, we have top-rated vein specialists ready to relieve your symptoms using minimally-invasive spider and varicose vein treatments. These treatments can improve your quality of life and get you back to an active lifestyle.
Our vein specialists will listen to your concerns and discuss the treatment options available. From varicose vein treatment to spider vein treatment, we'll find the best treatment for your vein disease symptoms. We perform spider vein and varicose vein treatments on an outpatient basis. Best of all, these Astoria, NY, office-based procedures can take as little as 15 minutes.
Minimally-Invasive Astoria, NY, Vein Treatments
We take pride in providing a safe and comforting environment for our patients. All of our state-of-the-art facilities meet the accreditation standards set by the Intersocietal Accreditation Commission (IAC) for vascular testing. Our doctors use the latest ultrasound technology to help pinpoint diseased veins and make the proper diagnosis.
We provide minimally-invasive vein treatments for venous insufficiency at our Astoria, NY, vein clinic. These treatments are generally low-risk procedures that produce little to no scarring. Best of all, you likely won't have to deal with a slow and uncomfortable recovery. Typical recovery times are short, so you'll be walking along the riverside promenade at Rainey Park in no time.
The following non-surgical, office-based procedures are available at our Astoria, NY, clinic:
Looking For An Astoria, NY, Vein Treatment Specialist?
Do you want to prevent your varicose veins from getting worse? Are you tired of looking at your unsightly spider veins? Our highly-rated Queens, NY, vein specialists can create a personalized treatment plan for you.
Our Vein Specialists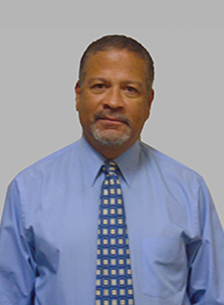 Michael Banker
M.D.
View Profile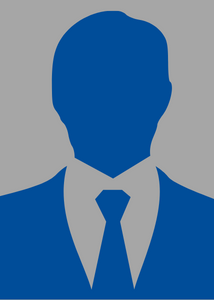 Steve Opita Odeh
M.D.
View Profile
Beginning Your Vein Treatment in Astoria, NY, on Steinway St.
Turn to the experts at USA Vein Clinics for the highest quality vein treatment in Astoria, New York, near you. Our skilled team of doctors offers a range of minimally invasive outpatient services in leading-edge facilities.
Vein treatments, like any medical procedure, can be stressful. We understand, and that's why our experienced team of vein specialists in Astoria is here to support you from the first call to after your treatment. Our goal is to offer compassionate, effective care to get you back on your feet.
How to Prepare for Your Visit
Before we schedule your vein treatment in Astoria, we will meet with you to discuss your symptoms, medical history, and treatment options. This initial visit provides us with an opportunity to answer your questions and address any concerns you might have.
Please bring the following documents with you to our vein clinic in Astoria:
Photo ID
Health card and information
A list of all current medications
Pertinent medical records
Information regarding treatments or medications you have already tried
For all visits, please remember to wear loose, comfortable clothing and bring your compression stockings. On the day of your treatment, please do not apply moisturizer or lotion to the treatment area. Also, be sure to eat a light meal and be well hydrated before arrival.
Confirm Your Insurance Coverage
Many patients are concerned about insurance coverage for their Astoria vein treatment. Most major insurers do cover vein treatment, though plan details vary. You can check your insurance coverage using our online scheduling tool.
USA Vein Clinics has a team of insurance specialists who will work with you to maximize coverage and complete the necessary paperwork for approval. We partner with many insurance providers. If you have any questions, please call (718) 874-9778.
How To Get To USA Vein Clinics in Astoria, NY
Our Astoria, NY, vein clinic is near transit stops on Steinway Street and I-278. We're just a short walk from the Steinway Street and 30th Avenue bus stop.
Nearby Cities We Serve:
Woodside
Dutch Kills
Ditmars Steinway
Astoria Heights
Vein Clinic Near Woodside: From Woodside in Queens, our vein clinic in Astoria is about 1.3 miles via Broadway up to 33rd Street.
Vein Clinic Near Dutch Kills: Our Astoria vein clinic is a 1.4-mile drive via 21st Street and 31st Avenue. About 9 minutes from the Queens Public Library.
Vein Clinic Near Ditmars Steinway: Our clinic in Astoria is about 1.5 miles from Ditmars Steinway via Steinway Street from 31st Street and 20th Avenue.
Vein Clinic Near Astoria Heights: From Astoria Heights, our clinic is about 2 miles east via Grand Central Parkway and 31st Street.
Book Your Astoria, NY, Vein Treatment Today
If you are struggling with symptoms of vein disease like varicose veins, give us a call to see how we can help you through the use of our minimally-invasive treatment methods. To schedule your consultation, call us at (718) 874-9778 or request an appointment online.