Non-Surgical Varicose Vein and Spider Vein Treatment Near You
At USA Vein Clinics in Suffren, NY, our expert doctors treat the root cause of varicose veins and spider veins, enabling our patients to experience long-lasting results.
We offer minimally invasive treatments that can help you get relief from the symptoms of venous insufficiency without the risks of vein surgery. That means you can say goodbye to visible veins and the pain, discomfort, and heaviness caused by varicose veins.
Our vein specialists will diagnose and treat your vein issues right here at our Suffren, NY, vein clinic. And in most cases, you'll be in and out of our office in less than an hour — most of our vein procedures take 30 minutes or less and require minimal downtime.
We also offer free insurance verification online — when you schedule your appointment, our convenient online scheduling tool will verify your insurance instantly. Most major insurance companies, Medicare, and some Medicaid plans cover our treatments.
If you're seeking relief and want an affordable, accessible alternative to vein surgery, schedule an appointment at USA Vein Clinics today!
Receive Care from the Best Vein Doctor in Suffren, NY
At our vein clinic near Suffren, NY, our doctors specialize in non-surgical treatments for varicose veins and spider veins. You'll receive personalized care from a skilled vascular surgeon who has deep expertise in vein disease and treating venous insufficiency non-surgically.
When you arrive for your first appointment, your doctor will discuss your symptoms and health history and complete a clinical exam. They'll also use advanced ultrasound technology to provide an accurate diagnosis and recommend the best spider vein or varicose vein treatments for you. 
At USA Vein Clinics in Suffren, NY, expect empathetic care from top-rated doctors every step of the way. 
Our Vein Specialists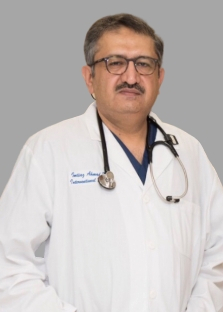 Dr. Imtiaz Ahmad
M.D.
View Profile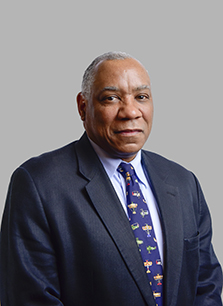 Stephen Hurst
M.D.
View Profile
Benefit from Leading-Edge Treatments for Varicose Veins and Spider Veins in Suffren, NY
Today, people with varicose veins and spider veins have more treatment options. Years ago, vein surgery was the gold standard in vein care. However, it involved undergoing surgery in a hospital operating room and required anesthesia to complete.
Surgical procedures also require a longer recovery time and involve more risks. 
The good news is that with today's imaging technology and advancements in medicine, you have access to world-class vein treatments that are FDA-approved and proven effective.
They also don't require anesthesia. At our modern vein treatment clinic in Suffren, NY, we offer the leading non-surgical spider vein and varicose vein treatments, allowing you to receive the best procedure for your unique needs. 
We offer the following in-office treatments at our Suffren, NY vein clinic:
All of our vein treatments are fast outpatient procedures. We'll complete your procedure and have you on your feet again in less than an hour!
How to Find Our Suffren Clinic 
USA Vein Clinics is conveniently located at 156 Route 59, Ste. B1 & B2, Suffern, NY 10901. We're a short drive from Montebello, and Viola, making it easy to get to your vein treatment appointment if you live anywhere in Suffren, NY. 
Schedule an Appointment Today Near You in Suffren, NY
If you're looking for spider vein or varicose vein treatment nearby, and want the reassurance of seeing a leading vein specialist, book an appointment at our Suffren, NY vein clinic. 
USA Vein Clinics is the largest network of vein treatment centers in the country. Our interventional radiologists are highly experienced and compassionate vein doctors, so you know you're getting an accurate diagnosis and can access world-class care. 
You'll also feel at ease in our Suffren, NY, clinic. Our facility is comfortable and modern, and all of our doctors and staff are friendly and welcoming. 
Schedule your appointment today and benefit from the expertise and knowledge of the area's best vein doctors! Schedule online or call (845) 547-1555