Vein Treatments in Suffern, NY
Do you suffer from varicose veins or spider veins? In the U.S., more than 3 million people will develop these common symptoms of vein disease. Some cases of spider veins may be cosmetic, but if your vein disease symptoms are causing you pain or discomfort, you may require treatment to find relief.
Extreme cases of vein disease can lead to Deep Vein Thrombosis (DVT), causing blood clots. But you can get the help you need at our Suffern vein clinic. We offer varicose vein treatment options that can prevent your veins from getting worse. You can discuss your concerns with our vein specialists, who will explain the innovative treatment options available.
Our vein specialists are experts in providing compassionate care that produces long-lasting results. Typically, our treatments take between 15-30 minutes depending on the number of veins affected.
Minimally-Invasive Vein Treatments in Suffern
The well-being of all our patients always comes first at our state-of-the-art facility. We use the latest technology to locate diseased veins. Using this technology allows our doctors to make the proper diagnosis and develop a personalized treatment plan.
Our low-risk, minimally-invasive procedures generally only require a quick recovery period. You could be out exploring the trails at Dater Mountain Nature Park in no time!
These non-surgical, office-based procedures are available at our Suffern vein clinic:
As a nationally recognized vein clinic, you can depend on us to provide top-notch vascular care. Since 2005, we've helped numerous patients with our varicose and spider vein treatment methods. Our customer-rated #1 doctors look forward to providing the help you need.
Looking for a Vein Treatment Specialist in Suffern?
You don't have to live with the painful symptoms of venous insufficiency. At USA Vein Clinics, our highly-rated Suffern vein treatment specialists provide the expert medical care you need.
Our Vein Specialists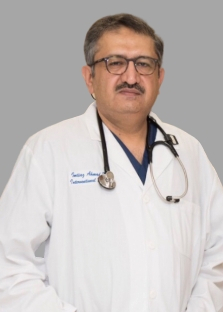 Imtiaz Ahmad
M.D.
View Profile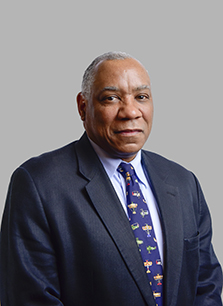 Stephen Hurst
M.D.
View Profile
How to Get to Our Suffern Vein Clinic
Our Suffern clinic is on NY-59 in the Airmont Professional Center.
Nearby Cities We Serve:
Montebello
Viola
Airmont
Hillburn
Mahwah
Vein Clinic Near Montebello: We're about 7 minutes from Montebello when you can take Mile Road for 2.7-miles.
Vein Clinic Near Viola: From Viola, our Suffern clinic is a 3.4-mile drive via Spook Rock Road and North Airmont Road. It can take about 9 minutes to arrive.
Vein Clinic Near Hillburn: Our clinic in Suffern is about 8 minutes (5.1 miles) away via I-87 South.
Vein Clinic Near Mahwah: To reach the Suffern vein clinic from Mahwah, take Airmont Road and Cragmere Road for about 2.7 miles or 6 minutes.
Book Your Vein Treatment in Suffern
Isn't it time to reclaim your active lifestyle? Ask us how our minimally-invasive varicose vein treatments can help! Our vein treatment experts are standing by to provide you with the compassionate care you deserve. Contact us anytime at (845) 547-1555 or book an appointment online.