Vein Treatments in the Jamaica Neighborhood of Queens, NY
Do your unsightly and painful varicose veins affect the way you exercise, walk, or sleep? You're not alone. In the United States, up to 25 million adults are dealing with the same issues.
Achiness, muscle cramps, itchiness, and restless legs are just a few of the problems associated with venous insufficiency. Ignoring these symptoms can even lead to severe conditions like deep vein thrombosis (DVT), which can cause blood clots.
Fortunately, you can prevent your veins from worsening with our minimally-invasive varicose vein treatments. Our Jamaica vein clinic offers numerous cutting-edge treatments, including spider vein and varicose treatment options for those around the Queens area.

Minimally-Invasive Vein Treatments Near You
At our state-of-the-art facility in Jamaica near Queens, NY – our vein doctors focus on keeping you comfortable throughout the process. Our patients always come first, and we take the time to listen to your concerns. We use advanced ultrasound technology, which helps our vein specialists pinpoint diseased veins to make a proper diagnosis.
After your diagnosis, your doctor will discuss your vein treatment options. We provide minimally-invasive treatments in our office, so there's no need to plan an overnight stay. Best of all, each office-based procedure can take less than an hour, and typical recovery times are short!
We offer the following non-surgical procedures at our Jamaica vein clinic:
We're known as America's #1 Vein Treatment Experts since 2005 with trusted clinics across the USA. This same level of commitment to our patients is brought to you with the vein clinic staff at our office in Queens.  We've helped numerous clients achieve positive, long-lasting results in this community. Read our patient testimonials to learn more.
Looking for a Vein Treatment Specialist in Jamaica near Queens, NY?
You don't have to let your painful varicose veins keep you from staying active and sleeping well. Our highly-rated Jamaica vein specialists are ready to provide the expert medical care you need with experience you can find comfort in.
Our Vein Specialists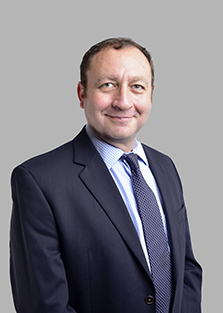 Aaron Reichman
M.D.
View Profile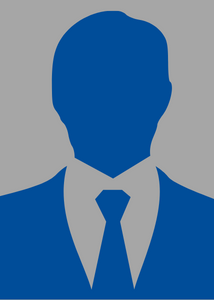 Steve Opita Odeh
M.D.
View Profile
Beginning Your Vein Treatment
If you're ready to improve your quality of life, make the first step by choosing the vein treatment experts at USA Vein Clinics. When you schedule your vein treatment with us, the ongoing support of our caring doctors and staff takes the stress and worry out of your experience.
Confirm your Insurance Coverage
Conditions of vein disease, including varicose veins and spider veins, are typically covered by standard insurance plans. To verify your insurance, please use our scheduling tool. If you don't see your particular insurance provider listed, give us a call locally at (347) 429-7699. The team at USA Vein Clinics at our Jamaica location is ready to assist you.
How to Get to our Vein Clinic
USA Vein Clinics is located on Jamaica Avenue, between 162nd Street and 163rd street.
Nearby Cities We Serve:
Queens Village
Rochdale Village
Hollis
Pomonok
South Ozone Park
Briarwood
Vein Clinic Near Queens Village: From Queens Village, you can take Jamaica Avenue for 3.1-miles and arrive in about 12 minutes.
Vein Clinic Near South Ozone Park: Our clinic is a 7.1-mile drive via NY-878 East/Nassau Expressway and I-678 North. It can take about 18 minutes.
Vein Clinic Near Corona: To get to our clinic from Corona, you can take Grand Central Parkway for 6.1 miles (about 18 minutes).
Vein Clinic Near Pomonok: We're about 12 minutes away when you take Parsons Boulevard. The drive is just 2.3-miles.
Vein Clinic Near Fresh Meadows: To get to our Jamaica clinic from Fresh Meadows, you can take 75th avenue for 12 minutes.
Book Your Vein Treatment in Jamaica Neighborhood of Queens, NY
There's no need to live with the worry of vein disease due to your varicose veins. You can trust one of Queen's top-rated vein specialists to treat your varicose and spider veins. Our minimally-invasive varicose vein treatments can put you on the fast track to feeling better! You can schedule an appointment anytime by calling us at (347) 429-7699 or by scheduling online.