Vein Treatments off Jerome Ave, Brooklyn
If you're struggling with muscle cramps, itchy skin, or other symptoms associated with varicose veins, there is hope for relief. We offer technologically advanced varicose vein treatments as well as compassionate patient care. 
At our vein clinic off Jerome Avenue in Brooklyn, we want you to experience the security that comes with cutting-edge care. You can talk with our experienced vein specialists, who listen to your concerns and outline potential treatment plans. Typically, our varicose and spider vein treatments are performed on an outpatient basis in our clinic. No lengthy hospital stay required! In fact, treatments usually take only 15 to 30 minutes, and then you can resume your normal activities. 
Non-Surgical Vein Treatments Near Norwood
Our patients always come first! Our Jerome Ave vein clinic provides the soothing environment and state-of-the-art varicose vein treatments that make us a leader in vascular care. 
Every patient receives an individualized treatment plan. This begins with innovative ultrasound technology that guides our doctors in finding diseased veins and making a diagnosis. Whether you need varicose vein treatment or spider vein treatment, our vein specialists will discuss the best plan for you.
Our treatments are minimally-invasive and usually low-risk. You'll likely be strolling through Van Cortlandt Park or exploring the New York Botanical Garden in no time. 
We are proud to offer these non-surgical, office-based procedures at our Jerome Ave vein clinic: 
Our expertise and dedicated focus make us America's #1 Vein Treatment Experts. Our Jerome Ave location is accredited by the Intersocietal Accreditation Commission for vascular testing. We're committed to providing you the best varicose vein treatments and making a real difference in your life.
Looking for a Norwood Vein Doctor?
Delaying your varicose and spider vein treatment can result in a decreased quality of life. Your symptoms may become painful, or prevent you from getting the sleep and exercise you need to stay healthy. Don't wait any longer – visit our clinic today and talk with our vein specialist:
Our Vein Specialists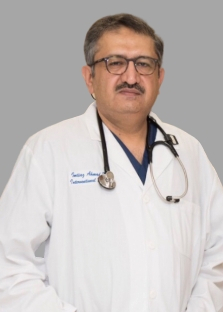 Dr. Imtiaz Ahmad
M.D.
View Profile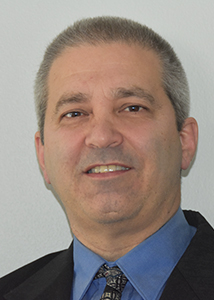 Dr. James Timothy Riley
M.D.
View Profile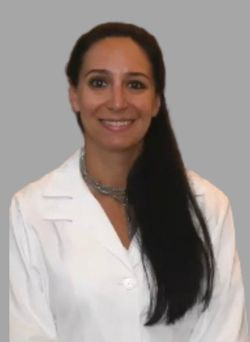 Stephanie Spano
M.D.
View Profile
Beginning Your Vein Treatment in Bronx, New York, on Jerome Avenue
If you are looking for vein treatment in the Bronx near you, USA Vein Clinics offers an excellent treatment option. With state-of-the-art facilities, knowledgeable staff, and experienced doctors at USA Vein Clinics, you can rest assured that you will receive the most comfortable and compassionate care for your vein treatment in Bronx, New York. We understand that medical procedures can be stressful, but we are here to support you every step of the way.
How to Prepare For Your Visit
To ensure your appointment for Bronx vein treatment runs smoothly, please remember to bring a photo ID, a list of your current medications, and your insurance card. You should also bring information about previous treatments and medications. We also recommend that you bring medical records from prior visits.
Be prepared for your Bronx vein treatment by wearing loose and comfortable clothing. Please do not apply lotion or moisturizer on the day of your appointment. Do make sure to hydrate yourself throughout the day, especially right before your appointment. For more information, please refer to our FAQs and additional recommendations for ongoing care.
Confirm Your Insurance Coverage
Our team of insurance specialists at the vein clinic in the Bronx near you will work with you to maximize your insurance benefits, such as completing the necessary paperwork required for approval by your provider.
At USA Vein Clinics, we partner with a range of providers. To verify your insurance, call us locally at (347) 491-4578 or use our online scheduling tool for your convenience.
How to Get to Our Vein Clinic Off Jerome Ave.
Our Jerome Ave, NY, vein clinic is conveniently located between East 208th Street and East Gun Hill Road.  Just a short walk from nearby public transport stops and the Sachkerah Woods Playground. 
Nearby Cities We Serve:
Norwood

Fieldston

Kingsbridge

Olinville

Fordham
Vein Clinic Near Norwood: We're less than a half-mile from Norwood, traveling on East Gun Hill Road and turning left onto Jerome Avenue.
Vein Clinic Near Fieldston: From Filedston, our vein clinic is about 3-miles away via NY-9A North/Henry Hudson Parkway and then Mosholu Parkway to West Gun Hill Road.
Vein Clinic Near Kingsbridge: Our clinic is about 1.7-miles from Kingsbridge via Van Cortlandt Park South. 
Vein Clinic Near Olinville: The Jerome avenue vein clinic is a straightforward 1.5-mile drive on East Gun Hill Road. 
Vein Clinic Near Fordham: From Fordham NY, the Jerome avenue clinic is 1.9 miles away via Grand Concourse. 
Book Your Jerome Ave., NY, Vein Treatment Today
If you are experiencing painful symptoms caused by vein disease, we may have a solution for you. Give us a call today to learn more about which non-surgical treatment option will be right for you. You can book your appointment with our vein specialist online or by
calling us at (347) 491-4578.