Vein Treatments in Brighton Beach, NY
If you have unsightly varicose veins in your legs, feet, and other areas, you're not alone. Up to 60% of Americans develop them at some point in their lives. You may suffer from symptoms like inflammation, muscle cramping, discolored skin, and bulging blue veins. Over time, these symptoms can worsen and negatively impact your lifestyle.
Get relief from the cosmetic and physical problems caused by varicose veins when you visit our Brighton Beach vein clinic. Our vein specialists will ensure you understand your diagnosis and treatment options, and how we can provide relief. 
Our personalized treatment plans and culture of compassion make us a leader in the treatment of varicose veins. Please take a minute to review testimonials from some of our former patients. 
Minimally Invasive Brighton Beach, NY, Vein Treatments
Our state-of-the-art facilities use ultrasound technology to diagnose deep vein thrombosis (DVT) and other vein diseases quickly. From DVT treatment to spider vein treatment, we offer proven treatments and high-level quality, compassionate care. Our empathy and expertise are just two of the reasons we've been named America's #1 Vein Treatment Experts. Keep reading for more reasons why we lead the field. 
Many of our in-office varicose veins treatment can take as little 15 minutes. We value your time and want to help you get back to your life as soon as possible.
Our non-surgical, office-based vein treatments include:
Looking for a Brighton Beach, NY, Vein Treatment Specialist?
When you choose USA Vein Clinics, you're choosing the most comprehensive treatment for your vein disease. We pair compassionate, trusted, and reliable care with the most advanced technology. We conveniently provide IAC accredited vein treatment centers across 16 states.
Our vein specialists are uniquely qualified to perform spider vein treatment and a range of vein disease care. Your Brighton Beach clinic is staffed with one of the most accomplished vein specialists in the area:
Our Vein Specialists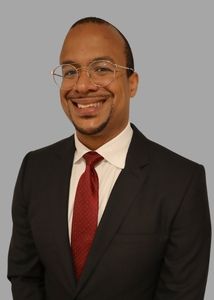 Dr. Alex Brevil
M.D.
View Profile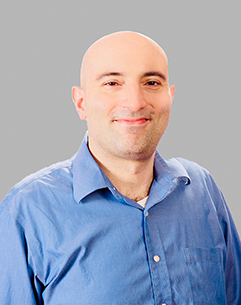 Robert Shirinov
M.D.
View Profile
Beginning Your Vein Treatment in Brighton Beach, NY, on Ocean Pkwy.
For vein treatment in Brighton Beach, turn to the state-of-the-art care at USA Vein Clinics. Our vein specialists offer a wide range of outpatient treatments that are minimally invasive. Our doctors will work with you to address your symptoms and arrange the best treatment for you.
We know that medical treatment can be stressful. However, you will be supported by a team of knowledgeable, experienced doctors and staff whose main goal is to provide compassionate, comfortable care from your initial appointment to recovery.
How to Prepare for Your Visit
We will meet with you prior to scheduling any treatment to discuss your health history, symptoms, and treatment options. At any time, you can ask questions regarding your treatment plan.
Please be sure to bring the following to your visit:
Photo ID
A list of medications you are currently taking
Insurance card and information
Medical history, including previous treatments and medications
Any pertinent medical records that may be helpful
Please bring compression socks to all of your appointments, and wear loose-fitting, comfortable clothes. On the day of your treatment at our vein clinic in Brighton Beach, do not apply moisturizers or lotions to the treatment area. Be sure to drink plenty of fluids and eat a light meal prior to treatment.
Confirm Your Insurance Coverage
Many patients express concern that their varicose vein treatment in Brighton Beach will not be covered by medical insurance. While plans do vary, most major insurance plans will cover vein treatment.
USA Vein Clinics has a team of insurance specialists who will help you maximize your insurance benefits and complete any paperwork required for approval. We team with a range of insurance providers, but if your insurance is not on our list or if you need more information, please contact us at (718) 280-5573.
How to Get to USA Vein Clinics in Brighton Beach, NY 
Our Brighton Beach vein clinic is located on Ocean Parkway at the corner of Ocean Avenue. It's right next to the Ocean Parkway/Ocean Avenue bus stop, and about two blocks from the Ocean Parkway subway station. 
Nearby Cities We Serve: 
West Brighton

Manhattan Beach

Sheepshead Bay

Seagate
Vein Clinic Near West Brighton: We are conveniently located about .7 miles east of West Brighton via Highway 278 and Belt Parkway. 
Vein Clinic Near Manhattan Beach: Our office is located about 1.7 miles west of Manhattan Beach, via Oriental Boulevard, Brighton Beach Avenue, and Ocean View Avenue.
Vein Clinic Near Sheepshead Bay: Our vein clinic is about 2.3 miles south of Sheepshead Bay via Bedford Avenue, Voorhies Avenue, and Ocean Parkway. 
Vein Clinic Near Seagate: Our Brighton Beach clinic is only 2.5 miles from Seagate NY, via Surf Avenue.
Book Your Brighton Beach, NY, Vein Treatment Today
You don't have to suffer with unsightly and painful varicose veins any longer. Schedule an appointment with one of our varicose veins treatment specialists and find the relief you've been searching for. Schedule an appointment to get varicose veins treatment with our instant online appointment system or by calling (718) 280-5573.