Vein Treatments in East Harlem, NY
About 150,000 U.S. men and women learn that they have chronic vein disease each year. Many of those diagnosed seek out varicose veins treatment and other professional care after experiencing symptoms of vein disease. But for many patients at our vein clinics, their diagnosis comes as a surprise. People with vein disease can mistake the appearance of varicose veins and aches and pains as merely a part of aging.
While aging and related concerns can cause limited mobility and pain, vein disease affects 40% of all adults and occurs at a younger age than you might think, with most cases occurring in women between the ages of 40 to 49. 
Even when you experience no symptoms, if you are over 40, you could be at risk for vein disease. This can lead to more significant health problems such as deep vein thrombosis (DVT). The lack of symptoms often allows vein disease to progress without patients noticing the damage. If you are at increased risk for vein disease, you must get a diagnosis. 
Sedentary lifestyles, obesity, and tobacco use can increase your risk for vein disease, especially after you hit middle age. High-risk patients can take control of their vein health and avoid life-altering consequences with early detection and proper treatment. Talk to one of our East Harlem vein specialists to see if a vein disease diagnosis is the next best step for managing your health.  
SCHEDULE A CONSULTATION AT OUR VEIN TREATMENT CENTER IN 1ST AVENUE
We are the Vein Treatment Experts
When you choose our East Harlem vein treatments; you can get the vein care you deserve with the most advanced approach to treating various vein diseases. The 1st Avenue vein clinic can help you manage symptoms and the progression of vein diseases, including: 
Varicose veins

Spider veins

Restless Leg Syndrome

May-Thurner Syndrome
Minimally Invasive Vein Treatments in East Harlem
Our state-of-the-art East Harlem vein clinic provides minimally invasive varicose veins treatments using the latest medical technology. Modern treatments at USA Vein Clinics require no overnight stays, and varicose, and spider vein treatments can take as little as 15-30 minutes. There are no stitches, anesthesia, or long recovery times with our vein treatments either. Whether you seek spider vein treatment or varicose veins treatment, our industry-leading vein specialists can help you find your relief.   
The vein disease doctors at our Intersocietal Accreditation Commission (IAC) accredited clinics use the latest diagnostic imaging to identify vein disease. When the diagnosis is completed and reviewed, your specialist will create a strategy to help manage vein disease symptoms and even halt the disease's progression.
Many of our patients experience increased circulation, less pain, and greater mobility with vein treatments, and you can experience that same relief. You don't have to let vein disease take over your life. With our modern approach to varicose veins treatment, we can help improve your health and get you back out there. 
We provide the following non-surgical vein treatments and more at our East Harlem, NY, clinic:
Looking for a Vein Treatment Specialist in East Harlem?
Our East Harlem vein specialists are uniquely qualified to diagnose and treat various vein diseases and provide relief for related symptoms. You'll find compassionate support from our friendly and knowledgeable staff and our specialists' most advanced vein care. Whether you live with the symptoms of vein disease or are at increased risk for venous complications, you owe it to yourself to get tested and take control. 
If you find your condition requires treatment, our highly rated East Harlem vein specialists are by your side from your first visit to a successful recovery. From vein disease management strategies to the most advanced outpatient options, you can count on the best care from leading vein doctors. 
Beginning Your Vein Treatment in New York, NY, on 1st Ave.
If you're searching for leading vein treatment in New York and surrounding boroughs, the experts at USA Vein Clinics is just around the corner. Our vein specialists in New York can diagnose and discuss symptoms, causes, and treatments of vascular issues.
We know that any procedure, no matter how minimally invasive, can be stressful. Our friendly, experienced New York vein clinic staff and world-class doctors will walk you through every step of the way to ease your mind and provide comfort during your procedure.
From educating you on treatment options to post-procedure ongoing care expectations, the USA Vein Clinics team offers all the guidance you'll need.
How to Prepare for Your Visit
When you decide to take control of your health and improve your quality of life, our New York vein treatment center staff will meet with you to discuss what to expect and talk about insurance coverage options.
We will happily answer any questions you have during this initial consultation and ease any concerns.
Before you consult with the vein specialist in New York, be prepared to bring;
A photo ID
Insurance information and cards
Medical history including any recent procedures and medications
Any other pertinent medical information from previous consultations
On the day of your procedure, plan to have a person available to pick you up as the medication is wearing off. Avoid eating heavy or processed foods, alcohol, tobacco, or caffeine, and drink only clear liquids and water for three hours before your procedure.
Confirm Your Insurance Coverage
We work with most insurance carriers to provide the best care available. Individual coverage may vary. To verify your insurance, please use our online scheduling tool. For more information, consult our insurance specialists at (917) 451-1223.
Looking For A Vein Treatment Specialist near New York, NY, on 1st Ave?
Are you ready to get back to living without vein disease? Our highly-rated East Harlem vein specialists are ready to provide the expert vein care you need.
Our Vein Specialists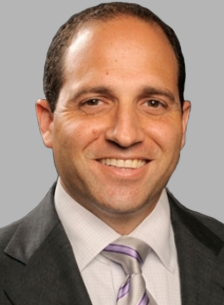 Richard DiFiore
M.D.
View Profile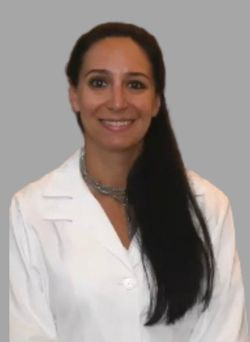 Stephanie Spano
M.D.
View Profile
How to Get to Vein Clinics in East Harlem, New York
Our East Harlem vein clinic is conveniently located at 1974 1st Avenue, New York, NY, a few blocks from Ward's Island Bridge near the Social Security Administration building. 
Nearby Cities We Serve:
Yorkville

Randall's Island

Carnegie Hill
Vein Clinic Near Yorkville: Our East Harlem location is only about a mile from Yorkville, about a 5-minute drive north on 1st Avenue.  
Vein Clinic Near Randall's Island: Randalls Island is just across the Harlem River from our clinic, a quick 3-mile, 10-minute drive via the Robert F. Kennedy Bridge and FDR Drive.
Vein Clinic Near Carnegie Hill: Carnegie Hill is only about a mile from our East Harlem vein clinic, about an 8-minute drive via East 92nd Street and 1st Avenue.  
Book Your Vein Treatment In East Harlem
We are proud to be the #1 Vein Treatment provider in America and growing by leaps and bounds — all thanks to our satisfied patients. From our humble beginnings in 2005 to opening our latest locations in 2022, we have helped thousands of vein disease patients find relief. 
Imagine what life would be like if you could experience less pain and a more active lifestyle. If you're ready to stop vein disease from impacting your life, our vein doctors are right around the corner. Meeting with one of our East Harlem vein specialists couldn't be easier—schedule online or call us at (917) 451-1223.