Varicose Vein Treatment in Chelsea, New York
Do you suffer from pain or cramps in your legs? Do your legs often feel heavy or itchy for no apparent reason? Do you have visible varicose veins or spider veins? If so, you may have venous insufficiency. Venous insufficiency, or vein disease, is a common condition where blood collects in the veins. It most commonly affects the lower legs and ankles. When the blood collects in the veins it cannot be pumped back to the heart, causing a variety of uncomfortable symptoms to occur. Vein disease is not a life-threatening condition but the symptoms it causes range from annoying, to painful, to life-changing. Vein disease can also cause more serious health issues like blood clots, infections, and ulcers when left untreated.
At USA Vein Clinics Chelsea location our minimally invasive treatments serve as alternatives to surgery previously used to treat vein disease. Thanks to developments in medical technology, we can provide non-surgical treatment options to our patients who suffer from symptoms of vein disease. Treatments that we offer include:
Non-Surgical Treatment for Vein Disease
Conveniently located on 23rd Street, our clinic specializes in treating busy adults like you. If you're looking for the best vein doctors in Chelsea Manhattan, our experienced specialists can help with the following conditions and symptoms:
Vein disease
Varicose or spider veins
May-Thurner syndrome
Get Personalized Care from Doctors You Can Trust
Our Vein Specialists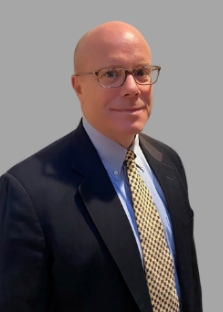 Dr. Peter Smith
M.D.
View Profile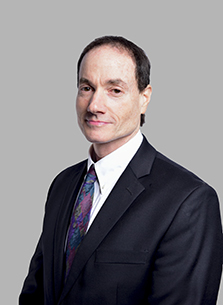 Jeffrey Gunzenhauser
M.D.
View Profile
At USA Vein Clinics, your comfort is our number one priority. Our medical professionals guide all of our patients through the entire treatment process.
During your initial visit to our Chelsea Manhattan vein clinic, you can expect a friendly discussion with one of our trusted doctors about the symptoms you are experiencing. They will then create a personalized treatment plan for you that is aimed at resolving your pain and discomfort.
Beginning Your Vein Treatment in Chelsea, New York
If you are looking for vein treatment in Chelsea near you, you have made the right choice with USA Vein Clinics. Expect the best possible care when choosing our clinic for your vein treatment. Any medical procedure, including a vein treatment, can be stressful. Thanks to our vein specialists in Chelsea, you can rest assured that you get expert support every step of the way.
How to Prepare For Your Visit
We want your Chelsea, NY, vein treatment to be a seamless, stress-free experience. Please be prepared by bringing the following to your appointment:
Government-issued photo ID
Insurance card
A list of current medications and supplements
Any medical records about other vein-related treatments and medications.
For the most comfortable experience during your Chelsea vein treatment, we suggest:
Wearing loose, comfortable clothing and compression stockings.
Eating something and drinking plenty of fluids to stay hydrated
Not applying lotion or moisturizer on the day of your vein treatment in Chelsea.
If you have further questions about your varicose vein, spider vein, or DVT treatment, please refer to our FAQs and recommendations for ongoing care.
Confirm your Insurance Coverage
Confirming your insurance is easy and convenient at USA Vein Clinics. Our team of insurance specialists will make sure you receive the insurance benefits you deserve. Contact us locally at (929) 249-5829 if you can't find your insurance provider on our list and we will start the process of completing the paperwork needed for provider approval.
How to Get to Our Vein Clinic in Chelsea
Our Chelsea vein clinic is located one block from the MTA C and E (corner of 23rd and 8th). We are right next to Asuka Sushi.
Nearby Areas We Serve:
West Village
Union Square
Murray Hill
Hell's Kitchen
Midtown East
Vein Clinic Near West Village: Our clinic is about a 10-minute, 1.2-mile drive along 10th Avenue and W 23rd Street.
Vein Clinic Near Union Square: We're only a short 10-minute drive from Union Square. Take W 15th St and 8th Ave and you'll be here before you know it.
Vein Clinic Near Murray Hill: When you're coming from Murray Hill, we're an 1.3-mile drive along Park Ave. You'll be here in about 15 minutes.
Vein Clinic Near Hell's Kitchen: Our clinic is about 10 minutes from Hell's Kitchen when you take 11th ave.
Vein Clinic Near Midtown East: Midtown East is about 2.3 miles away from our vein clinic. Take Park Ave and E 23rd St and you'll be here in about 20 minutes.
Schedule Your Vein Treatment With Us Today
Need instant insurance verification? Contact us at (929) 249-5829 and we'll tell you if your insurance covers treatment by our vein doctors in Chelsea, NY. Our non-surgical treatments are covered by Medicare, most insurances, as well as certain Medicaid plans. For your convenience, we also take CareCredit.
Click here to schedule your initial appointment at our West 23rd street clinic. Find other USA Vein Clinics across the country by using our interactive map.