Vein Treatments in Foxhurst, NY
Do you have varicose veins? One in four adults in the United States develops vein disease. Are you ready to find relief? If left untreated, vein disease symptoms can be painful and can harm your quality of life.
Spider veins and varicose veins are more than just a cosmetic issue; they can also be a sign of venous deficiency.
Don't let symptoms like swelling legs, fatigue, muscle cramping, or burning affect your ability to walk, exercise, or be active. We provide a wide range of spider vein and varicose vein treatment options at our USA Vein Clinic in Foxhurst, NY.
Our vein specialists will take the time to go over the various treatment options available. We care for and value the health of all our patients, and we'll help you find the right treatment for your varicose veins, spider veins, and other vein disease symptoms. All of the various vein treatments available in our Foxhurst, NY, are office-based procedures that do not require any overnight stays.
Minimally-Invasive Foxhurst, NY, Vein Treatments
At our state-of-the-art treatment facility in Foxhurst, NY, we use advanced ultrasound technology to diagnose DVT (deep vein thrombosis) and other vein problems. This technology makes it easier for doctors to locate diseased veins.
Our non-surgical, office-based treatments include:
We take pride in our clinic, which is accredited by the Intersocietal Accreditation Commission (IAC) for vascular testing. Our state-of-the-art facilities, track record of quality care, and positive patient outcomes are just a few of the reasons we're named America's #1 Vein Treatment experts.
On-site vein experts are ready to answer your questions. Best of all, treatment sessions are often completed in as little as 15 minutes. Once you've completed your treatment, you can go back to enjoying walks and watching the pick-up basketball games at Field of Dreams Park.
Looking for a Foxhurst, NY, Vein Treatment Specialist?
You're in good hands with our caring vein specialists, who will create a personalized treatment plan just for you.
Whether you require varicose vein treatment, spider vein treatment, or have other related problems, our skilled healthcare team has the experience and outstanding surgical care to help. Schedule an appointment with one of our experienced vein specialists in South Bronx:
Our Vein Specialists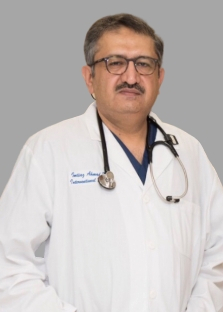 Dr. Imtiaz Ahmad
M.D.
View Profile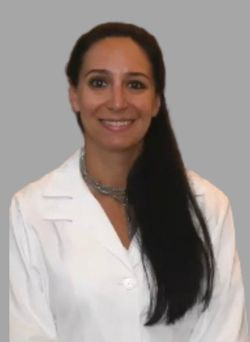 Stephanie Spano
M.D.
View Profile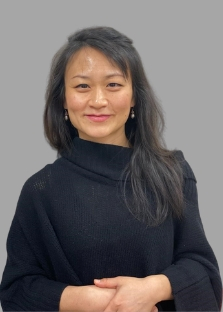 Yachao Zhang
M.D.
View Profile
Beginning Your Vein Treatment in Foxhurst on Southern Blvd.
For compassionate, state-of-the-art care, look to USA Vein's vein clinic in Foxhurst. Our knowledgeable staff and vein specialists place your comfort and treatment above all because we know that medical procedures can be stressful.
For spider vein, DVT, and varicose vein treatment in Foxhurst, USA Vein is an excellent choice. Our experienced doctors and staff are available to answer your questions every step of the way.
How to Prepare for Your Visit
Before scheduling your vein treatment in Foxhurst, we will meet with you individually to address your health history, symptoms, and treatment options. We will be happy to answer any questions at this meeting or any time during your treatment.
Be sure to bring:
Photo ID
Insurance card and associated information
A list of your current medications
Pertinent medical records from prior visits
Information about any treatments and medications you have already experienced
On the day of your visit, here are some tips you should follow in order to remain comfortable during your treatment: Wear loose, comfortable clothing to ensure access to the affected sites; do not apply lotion or moisturizer; eat a light meal before your visit; and drink plenty of water.
Also, bring your compression stockings to every visit. If you do not have any, we will be happy to measure you so that you can purchase the correct fit.
Following your treatment, be sure to read about ongoing care.
Confirm Your Insurance Coverage
USA Vein Clinic has a team of insurance specialists who will assist you with maximizing your insurance benefits and completing the necessary paperwork for provider approval. We work with a range of providers. If you don't see yours on our list, call us at (718) 732-1071.
How to Get to USA Vein Clinics in Foxhurst, NY 
Whether you're driving or taking public transportation, getting to our Foxhurst, NY clinic is a breeze. Taking the subway? The 6X, 2, 5, and 6 lines will get you here.
Nearby Cities We Serve:
•    Morrisania
•    Charlotte Gardens
•    Concourse
•    Crotona
•    Soundview
Vein Clinic Near Morrisania: USA Vein Clinics Foxhurst is about a 1.3-mile drive southeast of Morrisania and about a 10-minute bus ride on route Bx35.
Vein Clinic Near Charlotte Gardens: The clinic is about an 8-minute drive on Southern Boulevard and takes about 17 minutes on the Bx19 bus route.
Vein Clinic Near Concourse: Our Foxhurst, NY vein clinic is a 2.4-mile drive from Yankee Stadium and takes about 23 minutes taking the Bx6 bus route.
Vein Clinic Near Crotona: From Crotona Parkway Malls, we are only 1.8 miles by car; it takes about 23 minutes on the Bx19 bus route.
Vein Clinic Near Soundview: From the Food Bazaar Supermarket in Soundview, it's a 1.8-mile drive via Story Avenue and about 12 minutes on the Bx5 bus route.
Book Your Foxhurst, NY Vein Treatment Today
Don't wait any longer to start living a healthier, more active life. Schedule an appointment with one of our top varicose vein treatment specialists today. You can schedule online or call us at (718) 732-1071.