America's #1 Vein Treatment Experts
Minimally invasive treatments for varicose veins and spider veins.
Schedule Your Vein Treatment Online
We offer convenient and secure online appointment scheduling from the comfort of your home 24/7.
Making Vein Care Safe and Affordable
Treat varicose veins with confidence knowing our vein treatments are typically covered by insurance.
Why USA Vein Clinics? 
Since 2005, we have greatly improved the lives of countless patients who have suffered from vein disease symptoms. Our skilled vein specialists are highly experienced in utilizing the most advanced vein treatment methods for varicose and spider veins.
At USA Vein Clinics, we're the most experienced in the treatment of vein disease. Our network of providers specialize exclusively in varicose and spider veins. We are truly passionate about helping people live life without the pain and debilitating symptoms that come with vein disease which is why are one of the leading vein clinics in America.
When you come to our clinic, you can expect:
Compassionate, trusted, and reliable care.
Doctors specializing exclusively in vein disease.
Utilization of the most advanced technology.
IAC accredited vein treatment centers.
Convenient locations across 30 states.
Outpatient, minimally invasive treatment options
Insurance verification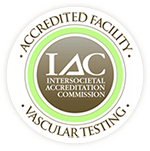 Dedicated Approach to Vein Care
At USA Vein Clinics, we support our patients through their entire treatment process, from their initial visit, diagnosis, treatment to their recovery. We are dedicated to providing the highest quality care for each patient's condition while addressing their venous insufficiency concerns.
We have over 168 locations in 30 states across the United States, making USA Vein Clinics the largest network of vein treatment clinics in America. When you make an appointment with us, you can expect trusted, reliable care for your individual needs at a vein clinic near you.
Check out what our patients have to say about us and to understand why are the leaders in vein treatment in the United States.
Get Lasting Relief From Vein Disease Symptoms
At USA Vein Clinics, we know how difficult it can be to manage painful symptoms. We want you to know that you don't have to lose control of your life and your health because of vein disease and underlying vein conditions.
Reach out to us today to find out how you can find relief from vein disease, spider veins, and varicose veins.
Learn About Our Vein Clinics
Schedule Anytime, Anywhere
Skip the wait times! Scheduling at your fingertips, 24/7. Minimally invasive non-surgical treatment for spider & varicose veins.
Schedule Online
Varicose and Spider Vein Treatments
At USA Vein Clinics, we offer non-surgical, outpatient vein treatments for varicose and spider veins. Our treatments take around 15 to 30 minutes and require little to no downtime for recovery.
ARE THESE VEIN DISEASE SYMPTOMS AFFECTING YOUR LIFE?
If you have varicose veins or other symptoms of venous insufficiency, treatment can improve your quality of life and get you back on your feet. If you experience:
Swelling in the legs and ankles
Tired, aching legs
Burning in the calf or thigh
Itchy, dry skin
Bulging or unsightly veins
Numbness or tingling sensation
Difficulty standing for long periods
Non-healing wounds on your legs
Vein Treatment Cost and Insurance Coverage
The cost of vein treatment at USA Vein Clinics will depend on your individual situation such as insurance coverage, diagnosis and your treatment plan.
Since most varicose and spider veins are signs of vein disease, their treatments are typically covered by Medicare, most insurance plans, and some Medicaid plans. You can verify your insurance coverage easily by using our online schedule tool or by calling our patient care coordinators: 888.768.3467.
For patients whose vein treatment costs are not covered, we also offer a range of financing options include CareCredit, HELPcard*, and HSA or FSA accounts. Our team is united in vein care insurance and committed to helping you find affordable options.
Non-Surgical Treatments for Varicose & Spider Veins
As one of the largest vein clinics in America with locations across the United States, USA Vein Clinics offers a range of minimally invasive treatment options including: Endovenous Laser Therapy (EVLT), ClariVein® Treatment, Visual Sclerotherapy Injections, Ultrasound-Guided Sclerotherapy, Varithena Vein Treatment, VenaSeal™ Treatment and Radiofrequency Ablation (RFA).
Explore Vein Treatments
They are all very friendly and personable
USA Vein Clinics all staff were incredible.
I am so glad to have gone to USA Vein Clinics
This Is The Place to Visit
Make Vein Health Your #1 Priority. Contact Us Today!
Untreated vein disease can become a serious medical condition leading to life-threatening complications.
888.768.3467
Schedule Online