Vein Treatment Experts Since 2005
Trust the largest and most experienced vein treatment center in America. There are a handful of organizations across the USA who treat vein disease, but none are quite like USA Vein Clinics. Established in 2005, USA Vein Clinics has extensive experience in the vein healthcare field and has a large network that exclusively specializes in treatment for varicose veins and spider veins.

If you're seeking treatment for vein conditions such as varicose veins, our team of vein experts can help. We're a network of trusted care facilities committed to improving lives through the minimally invasive treatment of venous insufficiency, the common disease behind varicose veins and many other symptoms.
About USA Vein Clinics
USA Vein Clinics, a renowned healthcare organization specializing in vein treatment, was founded with a clear vision and a commitment to improving the lives of individuals struggling with venous issues. Our founders shared a common goal: to provide accessible, affordable, and high-quality vein treatment to those in need.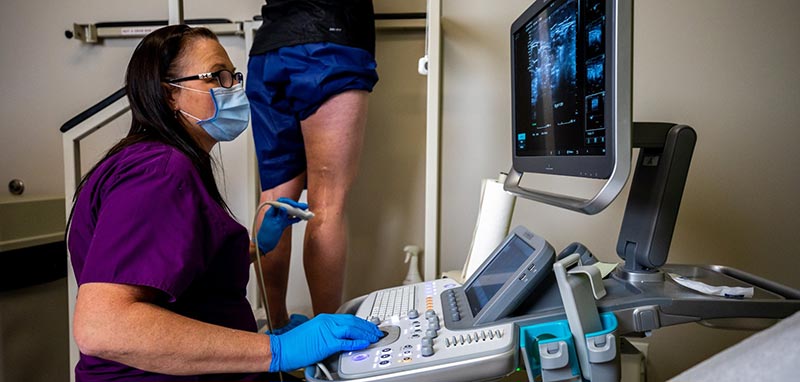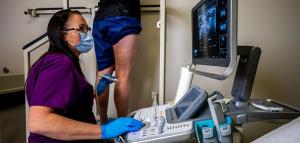 With over 168 vein clinic locations from coast-to-coast, we've become the largest network of vein treatment centers in the United States. Our experienced vascular surgeons treat patients for a variety of venous diseases and symptoms from a comfortable outpatient setting.
Most of our patients experience discomfort from venous insufficiency, which affects 20 percent of the adult population. This common condition prevents blood in the lower extremities from circulating properly and causes it to pool in the legs.
Many people know that venous insufficiency can cause varicose veins, but it can also create other unpleasant symptoms in the legs such as heaviness, itchiness, swelling, leg cramps, and even ulcers. If left untreated, the condition can negatively impact a person's health and quality of life. We provide all our patients with compassionate care and long-lasting symptom relief.
At USA Vein Clinics, we are a patient-focused organization. Our experienced physicians and team members are understanding and empathetic when it comes to listening to your individual needs. Our main goal is to work with our patients to develop a care plan they feel comfortable with.

Connect With Vein Specialists Near You
Where do you need a vein specialist?
Measuring Patient Satisfaction
At USA Vein Clinics, our priority is maximizing our patients' health, wellness, and active lifestyle. We constantly measure patient satisfaction by gathering patient consented satisfaction surveys, additional reviews and feedback, and carefully monitor our Net Promoter Score.
How We Treat Vein Disease
The approach to treating vein disease at USA Vein Clinics is centered on personalized care, advanced technology, and minimally invasive procedures. Our experienced medical team and specialists begin by conducting a comprehensive evaluation to understand each patient's unique condition and specific needs. This evaluation includes a thorough examination and diagnostic tests, such as ultrasound imaging, to pinpoint the extent and severity of the vein disease. Based on this assessment, our experts develop a tailored treatment plan that aims to alleviate symptoms, address the underlying causes, and improve overall vascular health. We prioritize minimally invasive treatments like Radiofrequency Ablation (RFA), Endovenous Laser Ablation (EVLA) also known as Endovenous Laser Treatment (EVLT), and Sclerotherapy, which offer effective results with minimal discomfort and downtime.
Varicose Veins and Spider Vein Removal Video Transcript
Experience the USA Vein Clinics Difference

Treating venous conditions in outpatient clinics, allows our medical team to reach more patients. We are proud to provide our patients with high-quality care through implementing the latest technology in the most advanced facilities.
At USA Vein Clinics, we will provide all the information you need to make a decision you feel good about. We guide our patients through the entire treatment process from start to finish. Our medical team members set the industry standard and make certain we are at the forefront of the ever-changing healthcare field.
Our caring staff will happily answer any questions you have about treatment, recovery, and insurance coverage. If you're ready to experience life without symptoms of venous insufficiency, we are here for you. To learn how USA Vein Clinics can assist you, reach out to us by calling 888-768-3467 to schedule your comprehensive consultation today. Experience the difference of USA Vein Clinics – we hope to see you soon!
Schedule Anytime, Anywhere
Skip the wait times! Scheduling at your fingertips, 24/7. Minimally invasive non-surgical treatment for spider & varicose veins.
Schedule Online