Our Mission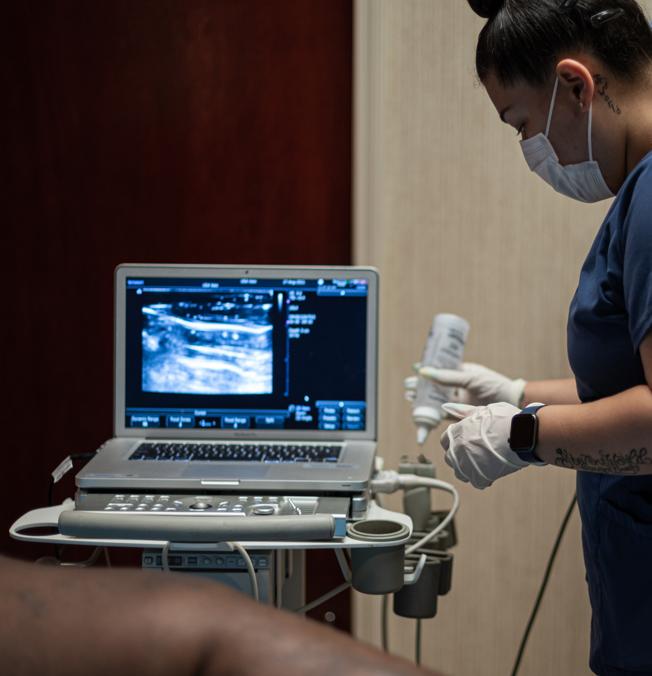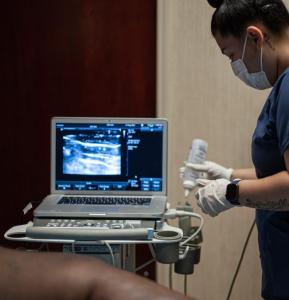 At USA Vein Clinics, our patients always come first. We believe you deserve a trusted and compassionate partner on your treatment journey. Our medical team is dedicated to improving our patients' quality of life through safe and effective methods.
We believe putting our patients first means more than just providing excellent care — it means having excellent customer service skills. We focus on creating a relaxing, clean, and comforting environment for everyone we see, no matter where they are in the vein treatment process.
Our Vision
USA Vein Clinics strives to position our team as a national leader in outpatient vascular care. We want to truly make a difference in the lives of the people we treat, which is why we always provide our patients with advice and future steps they can take to maintain their health. By delivering high-quality, compassionate care, we are able to transform and enrich the lives of our patients.
Our Commitment to Care
We care about our patients
Our goal is to create a positive experience that provides reassurance and results for our patients. We aim to exceed our patients' expectations with respect and sensitivity to the individual needs of our patients and their families.
We care about our team
Our commitment to succeed is met through the quality and integrity of our people. Our diverse medical professionals and team members strive to make our practice a place our patients want to be treated. It is through their experience, dedication, and compassion that we are able to deliver quality care for our patients.
By continuously taking the initiative to discover and implement new innovative solutions, we give our patients a sense of security in knowing they are in capable hands.
We care about our communities
We are committed to the people and organizations that make up our surrounding communities. We do so by utilizing state-of-the-art facilities and employing qualified team members, who are able to connect to our patients' needs.
We are proud to provide comprehensive health education to help people better understand and make the best choices about available treatment options.
Giving Back
We show our commitment to our communities and other causes we care about by giving back. Some of the organizations and projects we support include:
International Beethoven Project
Save a Child's Heart
Jewish United Fund
American Association of Thoracic Surgery Graham Foundation
American College of Phlebology
"Nebesna Sotnia" Ukrainian Heroes Monument
Children of Sderot
WWII Veterans Organization
Schedule Anytime, Anywhere
Skip the wait times! Scheduling at your fingertips, 24/7. Minimally invasive non-surgical treatment for spider & varicose veins.
Schedule Online