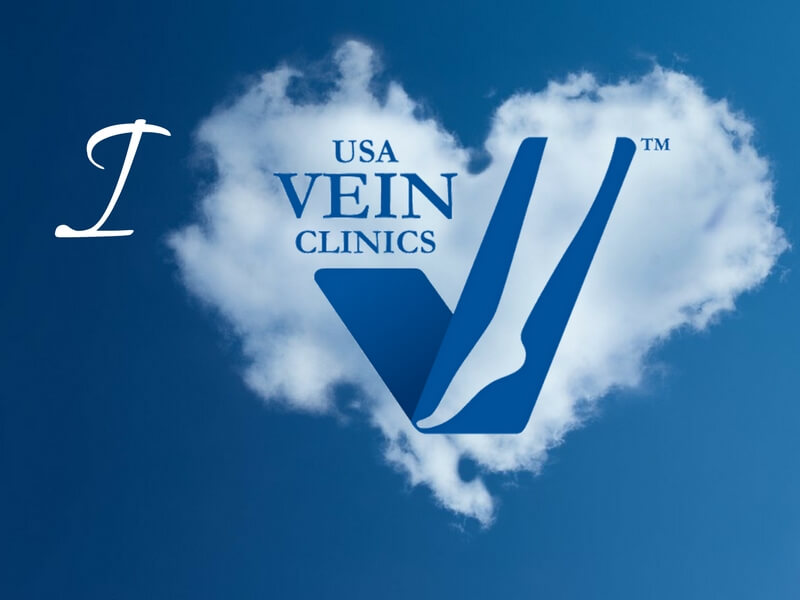 Wednesday, April 12th, 2017
USA Vein Clinics – Testimonials & Reviews
USA Vein Clinics has been offering minimally invasive and non-surgical vein treatments since 2005 and improved the quality of life of thousands of patient suffering from painful varicose veins, leg pain and cramps, leg swelling, restless legs or itching and burning in the legs. Our patients often share wonderful experiences about our staff and treatments.
Today is #InspirationalWednesday and we wouldl like to share some patient success stories:
One of our patients suffering from painful varicose veins and leg swelling for a longtime shares her experience after treatment at USA Vein Clinics; " My legs were so swollen I couldn't put my shoes on anymore. After treatment I can wear my shoes now. I will not go to someone else. My doctor is top-notch, he know what he's talking about."
Watch full interview here
Another patient who suffered from painful varicose veins during both her pregnancies shares; "While I was pregnant I started to have painful varicose veins. They become even worst after my second pregnancy. As I was the owner of a retail business I stood on my legs whole day which made things worst. I did Sclerotherapy but didn't complete my treatment as it wasn't relieving my symptoms. Now that I am in the middle of my treatment at USA Vein Clinics things are progressing."
Watch full interview here
One of our patients who suffered from symptoms of venous insufficiency shares; "I always wear pants, even 40 years back. I wanted to wear a skirt but I couldn't unless it was a long skirt. My mother who received treatment for varicose veins in Poland told me don't ever get treatment for varicose veins it's painful. So I lived in pain and they became huge and painful. Sometimes, I scratched them and they became hot. One of my friends told me about vein treatments at USA Vein Clinics. I said it is very painful but my friend told me USA Vein Clinics has a latest and non-surgical treatment for varicose veins. After treatment I showed my legs to my son and he couldn't believe they were my legs. The doctors at USA Vein Clinics are miracle doctors and you can't ask for a better treatment"
Watch full interview here
A retired teacher who received vein treatment at USA Vein Clinics states; "I came to USA Vein Clinics mostly because of the way my legs look. Pain or throbbing sensation, but you get used to pain. After procedure I feel so much better. I didn't have time as I was busy with my teaching job and kids. As a teacher I stood on my feet the whole day which made things even worst. After the procedure my legs feel better, I had been with varicose veins for so long I don't even remember anymore. I feel better and I don't have the symptoms I had anymore. My doctor was wonderful and explained the procedure and I really do think he's wonderful.."
Watch full interview here
If you want to live a pain free life like these patients call (888) 628 9389 so we can schedule your consultation with our vein specialists. Treatments at USA Vein Clinics are covered by Medicare and most insurance plan.
Your legs are in trusted hands!