Vein Treatments in Chantilly, VA
Are your varicose veins getting worse? These bulging veins aren't just unsightly; they can also be an indication of vein disease. Many living with venous insufficiency experience uncomfortable symptoms like itchy skin, swollen legs, and muscle cramps. These symptoms can make it harder for you to stand, walk, exercise, and even sleep.
Fortunately, at our Chantilly, Virginia, vein clinic, our expert doctors specialize in relieving the symptoms caused by vein disease. Our vein specialists care about your well-being and will take the time to discuss the numerous treatment options available. There's no need to make any overnight plans. Our office-based procedures occur in our comfortable clinic, and are usually completed in less than an hour!
SCHEDULE A CONSULTATION AT OUR VEIN TREATMENT CENTER IN CHANTILLY
Minimally Invasive Vein Treatments for the Chantilly, Virginia area
Our patients' well-being always comes first. At our state-of-the-art facility, our top-rated specialists will perform an ultrasound to locate diseased veins. Using the latest ultrasound technology helps our vein specialists make the proper diagnosis.
Following your diagnosis, our doctors will use the collected information to create a personalized treatment plan. Whether you need spider vein treatment or varicose vein treatment, our minimally-invasive treatments use cutting-edge technology to produce long-lasting results. Best of all, our in-office procedures generally have quick recovery times!
The following office-based, non-surgical procedures are available at our Chantilly vein clinic:
We've set high standards for vascular care since 2005. As America's #1 Vein Treatment experts, you'll receive the care you need in a safe and secure environment. Do you want to know more? Read the testimonials from many of our satisfied clients!
Your Vein Treatment is Probably Covered in Chantilly
Symptoms of vein disease include varicose veins and spider veins, which means that the treatment of these conditions is typically covered by standard insurance plans. If your vein treatment costs are not covered, we offer a range of financing options including CareCredit. We also accept HSA and FSA plans. You can explore those options by clicking here.
If you're ready to move forward, you can schedule online now or give us a call at 888-768-3467 and we will work with you to determine insurance coverage or affordable payment options. We look forward to helping you improve your quality life.
Looking for a Chantilly Vein Treatment Specialist?
Don't let your varicose veins continue to harm your ability to live a fulfilling life. With the proper varicose vein treatment, you'll be on the fast track to staying healthy. Our top-rated vein specialists are ready to provide the help you need.
Our Vein Specialists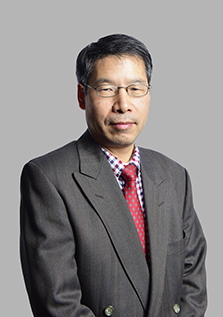 Dingchao He
M.D.
View Profile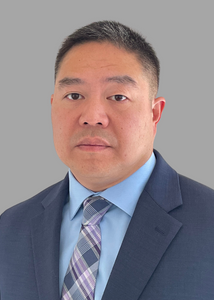 Victor Y. Yu
M.D.
View Profile
How to Get to Our Chantilly Vein Clinic
Our Chantilly vein clinic is off Centreville Road, across from the Sully Place Shopping Center.
Nearby Cities We Serve:
Ashburn
Fairfax
The Palms
Manassas
Gainesville
Vein Clinic Near Ashburn: From Ashburn, take VA-28 South for 12.8 miles (about 19 minutes).
Vein Clinic Near Fairfax: Our clinic is a 17-minute, 7.9-mile drive on US-50 West.
Vein Clinic Near The Palms: You can take VA-267 West for 15.3-miles and get to our clinic in about 24 minutes.
Vein Clinic Near Manassas: We're about 25 minutes or 12 miles from Manassas when you take VA-28 North.
Vein Clinic Near Gainesville: The Chantilly clinic is a 15.6-mile drive on I-66 East. It can take about 18 minutes to arrive.
Book Your Vein Treatment in Chantilly
Are you ready to find relief from painful vein disease symptoms? Our minimally-invasive treatments can help. Chantilly's top vein specialists are ready to help you live a normal, active life! You can make an appointment online or call us anytime at (703) 936-7915.