Vein Treatments in Vienna, VA
If you live in Vienna, VA and are experiencing swelling, cramping, or itchy skin on your legs, you may have vein disease, also known as chronic venous insufficiency. Other signs of vein disease include suffering from spider or varicose veins. Although not always symptomatic, spider and varicose veins are an indicator of restricted blood flow to your legs and can lead to issues of mobility or more serious health conditions. At our Vienna, VA  vein clinic, we offer non-surgical treatment options that can help you improve your quality of life.
Certain factors like your age, blood pressure, and genetics can put you at a greater risk of getting vein disease. If left untreated, vein disease can lead to serious health issues like blood clots, venous ulcers, or deep vein thrombosis (DVT). We want you to know we care about our patients' quality of life and want to help them find a personalized treatment plan which can keep them symptom-free.
SCHEDULE A CONSULTATION AT OUR VEIN TREATMENT CENTER IN VIENNA
Minimally Invasive Vein Treatments in Vienna, VA
You can receive the most effective care for your spider veins or varicose veins at our outpatient vein clinics. Our advanced treatments typically take no more than 30 minutes, depending on the number of veins needing treatment. Our minimally invasive treatments involve no hospital or overnight stay, and you can get back to most daily activities after a short recovery period.
Non-surgical treatments available at our Vienna clinic include:
Your Vein Treatment is Probably Covered in Vienna, VA
Symptoms of vein disease include varicose veins and spider veins, which means that the treatment of these conditions is typically covered by standard insurance plans. If your vein treatment costs are not covered, we offer a range of financing options including CareCredit. We also accept HSA and FSA plans. You can explore those options by clicking here.
If you're ready to move forward, you can schedule online now or give us a call at 888-768-3467 and we will work with you to determine insurance coverage or affordable payment options. We look forward to helping you improve your quality life.
Looking for Vein Specialist in Vienna, VA?
At our IAC-accredited clinic in Vienna, VA we provide exceptional care to patients suffering from vein disease. Our specialists use the most leading-edge technology to diagnose and treat our patients. They will listen to your questions and create a treatment plan for your condition to ease your discomfort and get back to your life free from symptoms. Our expert Vienna, VA vein specialists look forward to providing you with the care needed to relieve your discomfort and get you back to the things you love, like walking around the Meadowlark Botanical Gardens.
Our Vein Specialists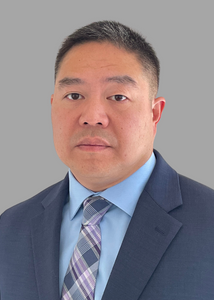 Dr. Victor Y. Yu
M.D.
View Profile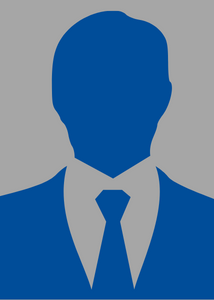 Sunil Saxena
M.D.
View Profile
How to Get to USA Vein Clinics in Vienna
Our Vienna, VA vein clinic is conveniently located at 1500 Cornerside Blvd, Suite 300, between Westwood Center Drive and Ashgrove Lane near Walmart.
Nearby Cities We Serve:
Odricks Corner

Wolf Trap

Tysons

Pimmit Hills

Dunn Loring
Vein Clinic Near Odricks Corner: The Vienna clinic is only about a five-minute drive from Odricks Corner, just over a mile away via VA-684 and Tyco Road.
Vein Clinic Near Wolf Trap: Our office is about five minutes away from Wolf Trap, only about a two-mile drive via VA-267 East.
Vein Clinic Near Tysons: Tysons is only about a mile south of the vein clinic, a quick five-minute drive via VA-7West/Leesburg Pike.
Vein Clinic Near Pimmit Hills: From Pimmit Hills, the clinic is about four miles away, a ten-minute drive via VA-7 West/Leesburg Pike.
Vein Clinic Near Dunn Loring: The Vienna vein clinic is about three miles from Dunn Loring, so it's only a fifteen-minute drive via Gallows Road and VA-7 West/Leesburg Pike.
Book Your Vienna, VA Vein Treatment
If you are experiencing symptoms of vein disease like spider veins and varicose veins, we want you to know the care you need is nearby at our Vienna, VA vein clinic. If you are at risk for vein disease, we want to help you to improve your quality of life and mobility. Schedule with a vein specialist today or give us a call at (571) 771-3489 to find relief from your symptoms.