Vein Treatments in Tomball, TX
If you have spider veins or varicose veins, they may be a sign of vein disease. These symptoms occur when your vein valves are damaged and cannot properly supply blood back to your heart. It is important to seek treatment if you experience these or other symptoms of vein disease, because they can progress into more serious health issues, like blood clots or venous ulcers.
At our Tomball, TX vein clinic, we offer the most state-of-the-art treatments to improve your vein health. Our specialists and staff care about providing high-quality care to alleviate your discomfort.
Minimally Invasive Vein Treatments in Tomball, TX
At our outpatient clinic, you can receive the expert care you deserve for your spider or varicose veins. Our minimally invasive treatments typically take no more than 30 minutes, depending on the number of veins being treated. You will be back home the same day, and after a short recovery time, can get back to all your daily activities.
Non-surgical treatments available at our Tomball, TX clinic include:
Looking for a Vein Specialist in Tomball, TX?
We provide our patients with the most exceptional care at our IAC-accredited clinic in Tomball, Texas. Our vein specialists are ready to use the most leading-edge technology to diagnose and create a treatment plan specific to your conditions. Our doctors are available to you and your needs throughout your wellness journey, from first consultation to after recovery.
Our Vein Specialists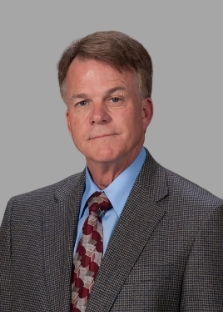 Dr. William D. Bowers
M.D., F.A.C.S.
View Profile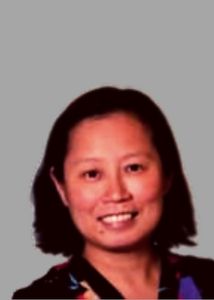 Wan Lin Horng
M.D.
View Profile
Beginning Your Vein Treatment in Tomball, TX on Tomball Pkwy.
Outstanding vein treatment starts at USA Vein Clinics in Tomball, TX. Attentive and compassionate care defines our Tomball vein specialists, who understand the ins and outs of vein treatment procedures.
Although vein treatment is minimally invasive, we understand that any procedure brings stress into your life. Allow us to address all your questions and concerns about the procedure. Our goal is to make Tomball vein treatment as worry-free and easy for you as possible.
How to Prepare for Your Visit 
Your health and quality of life are important. Let us help you understand and address your vein disease symptoms at your consultation. Once you're ready to schedule your procedure, our Tomball vein specialists will help guide you in preparing for your visit.
For your appointment, please bring along these documents and pieces of information:
Your photo ID
Valid insurance card and important insurance information
All medical history, such as previous medications, treatments, and procedures
Pertinent information from previous consultations
Important preparations to make before your visit to the vein clinic in Tomball:
Do not use alcohol or tobacco
Avoid excessive caffeine consumption
Don't use any lotions or moisturizers on the treatment area
Avoid non-clear liquids for a three-hour period prior to treatment
Plan on wearing compression socks and loose, comfortable clothing
Plan for someone to drive you home from the procedure
Confirm Your Insurance Coverage
At our vein clinic in Tomball, offering you the highest level of care is always our priority. That's why we work with insurance providers to get your procedure covered. To verify insurance coverage, use our simple online scheduling tool.
In some cases, you may be unsure if your insurance provider is on our list. Visit our insurance coverage page to read more about our providers, or feel free to call an insurance specialist at (281) 661-5058.
How to Get to Our Vein Clinic in Tomball
Our vein treatment clinic is conveniently located at 22625 Tomball Pkwy in the shopping center across the street from The Cape Apartments.
Nearby Areas We Serve:
Stuebner Acres
Tomball Estates
Lincoln Square
Lakewood Forest
Cypress
Vein Clinic Near Stuebner Acres: Our clinic is about a 16-minute, 9.5-mile drive along Hufsmith – Kohrville Rd.
Vein Clinic Near Tomball Estates: We're only a 7-mile drive from Tomball Estates. Take S Cherry St and TX-249 and you'll be here in about 12 minutes.
Vein Clinic Near Lincoln Square: When you're coming from Lincoln Square in Cypress, we're a 7-mile drive along Northpointe Blvd. You'll be here in about 15 minutes.
Vein Clinic Near Lake Woodforest: Our clinic is about 25 minutes from Lakewood Forest. Take TX-99 and TX-249 to Access Rd.
Vein Clinic Near Cypress: Greenland is about 12.1 miles away from our vein clinics. Take N Bridgeland Lake Pkwy and House & Hahl Rd to get to Spring Cypress Rd and you'll arrive in about 30 minutes.
Book Your Tomball Vein Treatment
If you are experiencing spider or varicose veins, we want you to know the care you need is nearby at our Tomball, TX vein clinic. We are here to help get you back to the things you love, like exploring Old Town in Downtown Tomball. Schedule a consultation with a vein specialist or give us a call at (281) 661-5058 to get back to a life without symptoms.