Our location in Northbrook, IL is just north of Chicago making it a convenient options for residents of the Chicagoland area seeking relief for their unsightly and painful veins.
As a national leader in vein care, our vein doctors at our Northbrook location's goal is to give patients quality care for their painful or unsightly varicose and spider veins. Custom treatment plans and skilled doctors make us one of Northbrook's most trusted out-patient clinics to receive varicose vein treatment.
You may be experiencing symptoms like inflammation, muscle cramping, and bulging blue or discolored veins. If left untreated, these symptoms can worsen and negatively affect your lifestyle and be a sign of vein disease.
Get relief and stop the damage caused by varicose veins when you visit our Northbrook vein clinic location. Our physicians will take the time to explain your diagnosis and treatment options, and how we can provide the relief you need.
Minimally-Invasive Vein Treatment Center In Northbrook
The health and well-being of our patients always comes first. The doctors at our state-of-the-art facility use the latest ultrasound technology to locate any diseased veins and make a proper diagnosis. Next, our vein specialists will create a customized treatment plan for you. 
Our generally low-risk procedures often have short recovery times.

 The following office-based, non-surgical procedures are available at our Northbrook, IL clinic:
Our facility meets the accreditation standards set by the Intersocietal Accreditation Commission (IAC) for vascular testing. We take pride in providing reputable, customer-rated #1 doctors. Our proven track record of success and quality care has led to us being called America's #1 Vein Treatment Experts since 2005.
Looking For A Vein Treatment Specialist In Northbrook?
Are you ready to get back to living without vein disease? Our highly-rated Northbrook, IL, vein specialists are ready to provide the expert care you need.
Our Vein Specialists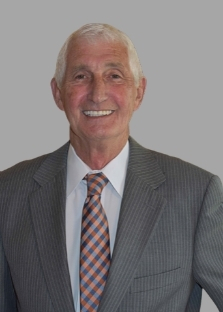 Dr. Charles Perrott
M.D., FCS (SA), FACS
View Profile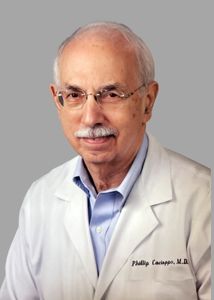 Phillip L. Cacioppo
M.D.
View Profile
Beginning Your Vein Treatment in Northbrook, IL
Are you ready to say 'Goodbye' to your vein disease symptoms? Trust the vein treatment experts at USA Vein Clinics. We perform minimally invasive, outpatient vein treatments in Northbrook, IL. We have staffed our state-of-the-art facility with highly trained specialists who will support you from your first consultation through to your recovery.
We understand that medical care can be stressful. Our doctors and specialists are here to make your experience as easy and comfortable as possible. They will provide compassionate care from your first consultation through to your recovery.
Your Vein Treatment is Probably Covered 
Symptoms of vein disease include varicose veins and spider veins, which means that the treatment of these conditions is typically covered by standard insurance plans. If your vein treatment costs are not covered, we offer a range of financing options including CareCredit. We also accept HSA and FSA plans. You can explore those options by clicking here.
If you're ready to move forward, you can schedule online now or give us a call at (847) 580-1285 and we will work with you to determine insurance coverage or affordable payment options. We look forward to helping you improve your quality life.
How to Prepare for Your Visit
Before we schedule your varicose vein or spider vein treatment, one of our doctors will sit down with you to discuss your specific vein symptoms, your overall health, and the treatment options available to you. Please share your questions or concerns at this time. We want to put your mind at ease.
Please bring the following documents with you for the day of your Northbrook vein treatment:
Your photo ID
A current list of your medicines and supplements
Your health insurance card and information
Information regarding any previous vein treatments or medications you may have tried.
Any medical records you have from previous visits
We want your visits and treatment to go smoothly for you. We ask that you:
Wear loose, comfortable clothes for your vein treatment
Always bring compression stockings for each of your visits
Please do not apply lotion or moisturizer on your treatment day
Proper hydration is essential. Please drink plenty of water before your visit.
Be sure to eat a small meal before your treatment.
How To Get To Northbrook USA Vein Clinic Locations
You'll find our Northbrook, IL clinic in the Sanders Court Shopping Center on East Dundee Road near I-294. 
Nearby Cities We Serve:
Evanston

Niles
Deerfield
Highland Park
Wheeling

Des Plaines

Mt. Prospect

Buffalo Grove

Arlington Heights 
Vein Clinic Near Evanston: We're a 15.3-mile drive via I-94 West and Dundee Road. The drive can take about 29 minutes.
Vein Clinic Near Niles:  Our clinic is a short 9.8 mile drive via Sanders Rd and IL-21 S/N Milwaukee Ave
Vein Clinic Near Deerfield: An easy 4.7 mile drive via E Dundee Rd and Pfingsten Rd
Vein Clinic Near Highland Park:  7.3 miles via Deerfield Rd
Vein Clinic Near Des Plaines: The fastest driving route is via I-294 North for 9.2 miles. 
Vein Clinic Near Mt. Prospect: Our clinic is an 8.4-mile drive via Central Rd, US-45 North/North Des Plaines River Road/North River Road, and Sanders Road. 
Vein Clinic Near Buffalo Grove: Driving for 6.4 miles via Deerfield Parkway and US-45 South/North Milwaukee Avenue is often the fastest route. 
Vein Clinic Near Arlington Heights: The Northbrook clinic is a 9.1-mile drive via East Palatine Road. 
Undecided If You Need Vein Treatment?
Spider veins and varicose veins aren't just cosmetic issues. They're signs of vein disease, and about one in four adults in the U.S. will be affected in their lifetime. Many experience vein disease symptoms like leg pain, throbbing, burning, fatigue, and restlessness. Failure to treat vein disease symptoms can lead to further complications like Deep Vein Thrombosis (DVT) and other problems. 
If varicose veins are affecting your ability to walk, exercise, and sleep, there's hope. Our skilled vein specialists can use numerous varicose vein diagnosis and treatments to bring you relief and prevent veins from getting worse. 
You can easily address your concerns with our Northbrook, IL, vein doctors. Our compassionate doctors are ready to discuss the various treatment options available. Our varicose and spider vein treatments are provided on an outpatient basis and can take as little as 15 minutes to complete!
ScheduleYour Vein Treatment In Northbrook, IL
It's time to stop living with the uncomfortable symptoms of vein disease. Our doctors are ready to help you get back to your active lifestyle. Book your appointment with our vein specialist to start living without discomfort. You can schedule your appointment online, or call us at (847) 580-1285.