Our location in Hallandale Beach, FL is just a quick trip from Miami and surrounding areas, making it a convenient options for residents of the Miami area seeking relief for their unsightly and painful veins.
As a national leader in vein care, our vein doctors at our Hallandale Beach location's goal is to give patients quality care for their painful or unsightly varicose and spider veins. Custom treatment plans and skilled doctors make us one of Hallandale Beach's most trusted out-patient clinics to receive varicose vein treatment.
You may be experiencing symptoms like inflammation, muscle cramping, and bulging blue or discolored veins. If left untreated, these symptoms can worsen and negatively affect your lifestyle and be a sign of vein disease.
Get relief and stop the damage caused by varicose veins when you visit our Hallandale Beach vein clinic location. Our physicians will take the time to explain your diagnosis and treatment options, and how we can provide the relief you need.
Hablamos español y ofrecemos traducción para aprender más sobre el tratamiento de venas en Hallandale Beach.
Vein Treatments in Hallandale Beach
Are you tired of suffering from symptoms like inflammation, muscle pain, and unsightly blue veins? You're not alone. More than a third of the population may develop vein disease at some point in their lives. Without corrective vein disease treatment, these symptoms can worsen and negatively affect your lifestyle.
Get relief from the pain caused by varicose veins when you visit our Hallandale Beach vein clinic. Our experienced vein specialists will clearly explain your diagnosis and treatment options so you can make the best choice.
Personalized treatment plans and compassion make us a leader in varicose vein treatment. Take a moment to review testimonials from satisfied clients and see what a how we've helped them enjoy a better quality of life.
Non-Surgical Vein Treatments Available
Are you ready to get relief from debilitating varicose veins once and for all? Our modern vein clinics use ultrasound technology to diagnose deep vein thrombosis (DVT) and other vein diseases. This advanced technology, paired with our experience, means your in-office treatments can take as little as 15 minutes. From varicose vein treatment to spider vein treatment, we create the best treatment strategy for providing maximum relief.
Our specialists' empathy and expertise are just two reasons we are America's #1 Vein Treatment Experts. Our non-surgical, office-based treatments at the Hallandale Beach vein clinic include:
Looking for a Hallandale Beach Vein Treatment Specialist?
Our vein doctors are uniquely qualified to diagnose and treat your vein disease. We staff our Hallandale Beach vein clinic with the most accomplished vein specialists in the area:
Our Vein Specialists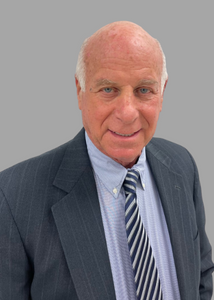 Michael Jacoby
M.D., F.A.C.S.
View Profile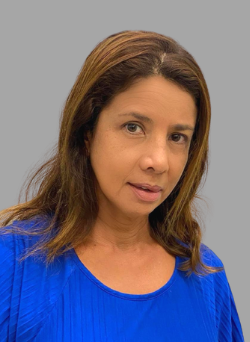 Olga Lucia Duran Castro
M.D., PH.D.
View Profile
How to Get to Our Hallandale Beach Vein Clinic
Our vein clinic is conveniently located on East Hallandale Beach Boulevard between Northeast 14th Avenue and Diplomat Parkway.
Nearby Cities We Serve
Miami Beach
Hollywood
Miami Gardens
Fort Lauderdale
Pembroke Pines
Vein Clinic Near Miami Beach: We are 20 miles north of Miami Beach. That's about a 30-minute drive via I-195 and I-95.
Vein Clinic Near Hollywood: From Hollywood, the Hallandale Beach location is about 3 miles south; it's only about a 10-minute drive via South Dixie Highway.
Vein Clinic Near Miami Gardens: Our vein clinic in Hallandale Beach is less than 10 miles from Miami Gardens; it only takes about 20 minutes to reach us via I-95.
Vein Clinic Near Fort Lauderdale: Our Hallandale Beach vein clinic is 14 miles south of Fort Lauderdale, but only about a 20-minute drive on I-95.
Vein Clinic Near Pembroke Pines: Pembroke Pines is about 12 miles east of our Hallandale Beach vein clinic. The drive only takes about 25 minutes via State Highway 824 and Pembroke Road.
Book Your Hallandale Beach Vein Treatment
At USA Vein Clinics, we work with a range of insurance providers. If your particular insurance provider is not listed or you don't have coverage, our team of insurance specialists can help you find other financing options such as CareCredit, FSA, and HSA plans. Learn more by clicking here.
You can schedule yourself and receive insurance verification with our online scheduling tool or call us locally at (312) 614-1170 and we will quickly and conveniently verify your insurance. We look forward to assisting you.
Do you live in Hallandale Beach or the surrounding area and suffer from vein disease? We can help you with the appearance and the discomfort of varicose veins. Most insurance plans cover varicose vein treatments, so you can find the relief you need without the high cost. We help you with a quick recovery so you can get back to the healthier, more active life you deserve.
You can get back the life you miss with the help of our vein treatments. Our Hallandale Beach varicose vein treatment specialists are ready to help you get started. You can request an appointment online or by contacting us at (954) 688-3968.