Vein Treatments in Hallandale Beach
Are you tired of suffering from symptoms like inflammation, muscle pain, and unsightly blue veins? You're not alone. More than a third of the population may develop vein disease at some point in their lives. Without corrective vein disease treatment, these symptoms can worsen and negatively affect your lifestyle.
Get relief from the pain caused by varicose veins when you visit our Hallandale Beach vein clinic. Our experienced vein specialists will clearly explain your diagnosis and treatment options so you can make the best choice.
Personalized treatment plans and compassion make us a leader in varicose vein treatment. Take a moment to review testimonials from satisfied clients and see what a how we've helped them enjoy a better quality of life.
Hallandale Beach Non-Surgical Vein Treatments
Are you ready to get relief from debilitating varicose veins once and for all? Our modern vein clinics use ultrasound technology to diagnose deep vein thrombosis (DVT) and other vein diseases. This advanced technology, paired with our experience, means your in-office treatments can take as little as 15 minutes. From DVT treatment to spider vein treatment, we create the best treatment strategy for providing maximum relief.
Our specialists' empathy and expertise are just two reasons we are America's #1 Vein Treatment Experts. Our non-surgical, office-based treatments at the Hallandale Beach vein clinic include:
Looking for a Hallandale Beach Vein Treatment Specialist?
Our vein specialists are uniquely qualified to diagnose and treat your vein disease. We staff our Hallandale Beach vein clinic with the most accomplished vein specialists in the area:
Our Vein Specialists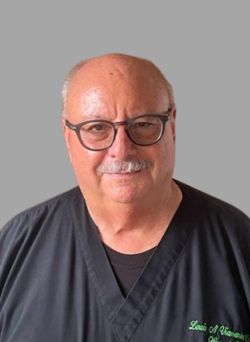 Louis Viamontes
M.D.
View Profile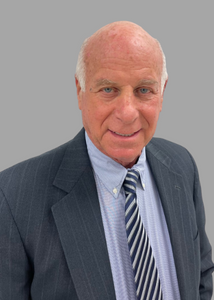 Michael Jacoby
M.D., F.A.C.S.
View Profile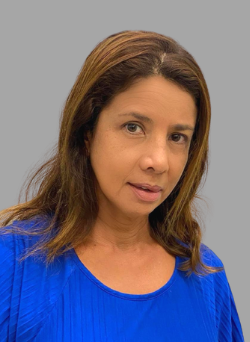 Olga Lucia Duran Castro
M.D., PH.D.
View Profile
Beginning Your Vein Treatment in Hallandale Beach, FL, on Hallandale Beach Blvd.
USA Vein Clinics is an excellent choice for vein treatment in Hallandale Beach. You can get relief from painful symptoms of vein disease at our state-of-the-art facilities. Our team strives to provide compassionate care in a comfortable setting.
We recognize that considering medical procedures can cause undue stress. Our experienced team is here to provide the support you need at our vein clinic in Hallandale Beach. We can answer your questions about vein disease and spider vein treatment in Hallandale Beach near you.
Confirm Your Insurance Coverage
USA Vein Clinics works with your insurance provider to ensure you get the treatment you need. Our insurance specialists are skilled at completing the required paperwork and maximizing your benefits. Additionally, we have a vast list of providers we work with at our Hallandale Beach treatment center near you.
You can use the online scheduler to verify approval if you don't see your provider on our approved list. If you still have questions, call our local number at (954) 688-3968.
How to Prepare for Your Visit
When you come for your appointment at the Hallandale Beach varicose veins treatment facility, please bring the following documents:
Photo ID
Insurance card
List of medications you are currently taking
Medical records
Any information about prior vein treatments or medications
What you need to know before your appointment:
Wear clothing that is loose-fitting and comfortable.
Bring compression stockings.
Leave skin free of lotion and moisturizers on your scheduled treatment day.
Make sure you are hydrated. Drink plenty of water before your appointment.
Eat a normal meal.
How to Get to Our Hallandale Beach Vein Clinic
Our vein clinic is conveniently located on East Hallandale Beach Boulevard between Northeast 14th Avenue and Diplomat Parkway.
Nearby Cities We Serve
Miami Beach
Hollywood
Miami Gardens
Fort Lauderdale
Pembroke Pines
Vein Clinic Near Miami Beach: We are 20 miles north of Miami Beach. That's about a 30-minute drive via I-195 and I-95.
Vein Clinic Near Hollywood: From Hollywood, the Hallandale Beach location is about 3 miles south; it's only about a 10-minute drive via South Dixie Highway.
Vein Clinic Near Miami Gardens: Our vein clinic in Hallandale Beach is less than 10 miles from Miami Gardens; it only takes about 20 minutes to reach us via I-95.
Vein Clinic Near Fort Lauderdale: Our Hallandale Beach vein clinic is 14 miles south of Fort Lauderdale, but only about a 20-minute drive on I-95.
Vein Clinic Near Pembroke Pines: Pembroke Pines is about 12 miles east of our Hallandale Beach vein clinic. The drive only takes about 25 minutes via State Highway 824 and Pembroke Road.
Book Your Hallandale Beach Vein Treatment
Do you live in Hallandale Beach or the surrounding area and suffer from vein disease? We can help you with the appearance and discomfort of varicose veins. Most insurance plans cover varicose vein treatments, so you can find the relief you need without the high cost. We help you with a quick recovery so you can get back to the healthier, more active life you deserve.
You can get back the life you miss with the help of our vein treatments. Our Hallandale Beach varicose vein treatment specialists are ready to help you get started. You can request an appointment online or by contacting us at (954) 688-3968.