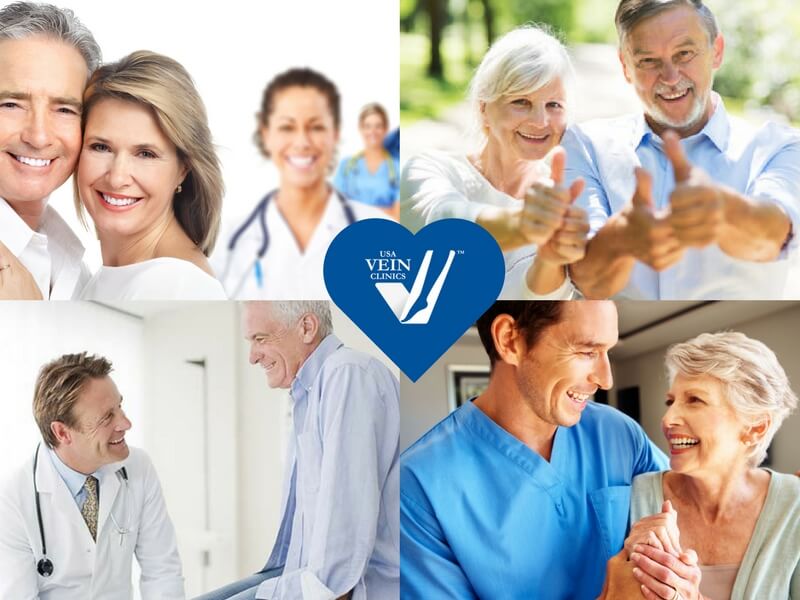 Friday, August 25th, 2017
One of the best aspects of providing vein care across the country is hearing great experiences from patients we treat. When our patients express how glad they are after they received vein treatment at one of our clinic locations it fills our hearts with joy. Based on the feedback provided by our patients we believe these are some of the reasons why so many patients love us for what we do:
Our physicians and staff members
Our leading vein and vascular specialists are the nation's top physicians. They are compassionate and committed to improving the quality of life and mobility of the patients. Our staff members warmly greet patients when they come to USA Vein Clinics and are responsive to any questions or concerns the patient may have. The physicians provide patients with a customized treatment plan based on their age, medical history, and health condition. The patients are informed about their treatment options and procedure.
The USA Vein Clinics experience
At USA Vein Clinics we are committed to our I-integrity, C-compassion, A-accountability, R-respect, and E-excellence. Our minimally invasive and non-surgical vein treatments are FDA approved and are performed as an outpatient procedure and take 15 to 20 minutes. Patients can resume their normal activities immediately after the treatment. Some of our patients visit us during their lunch-time and go back to work right after their vein treatment. The cost of our treatments is covered by Medicare, most insurance plans, and Medicaid.
We make difference in our patient's lives
We have helped thousands of patients with symptoms of leg pain or cramps, leg heaviness or swelling, itching or burning, skin discoloration and non-healing wounds. Our mission is to improve the quality of life and mobility of patients suffering from symptoms of vein disease. When we see our patients doing things they couldn't do before and enjoying life without leg-pain we feel great. We strongly believe in empowering our patients through knowledge and information about their treatment options and the procedure itself.
If you are someone who improved their quality of life at USA Vein Clinics spread the word around to your family and friends. For more information call (888) 628 9389.