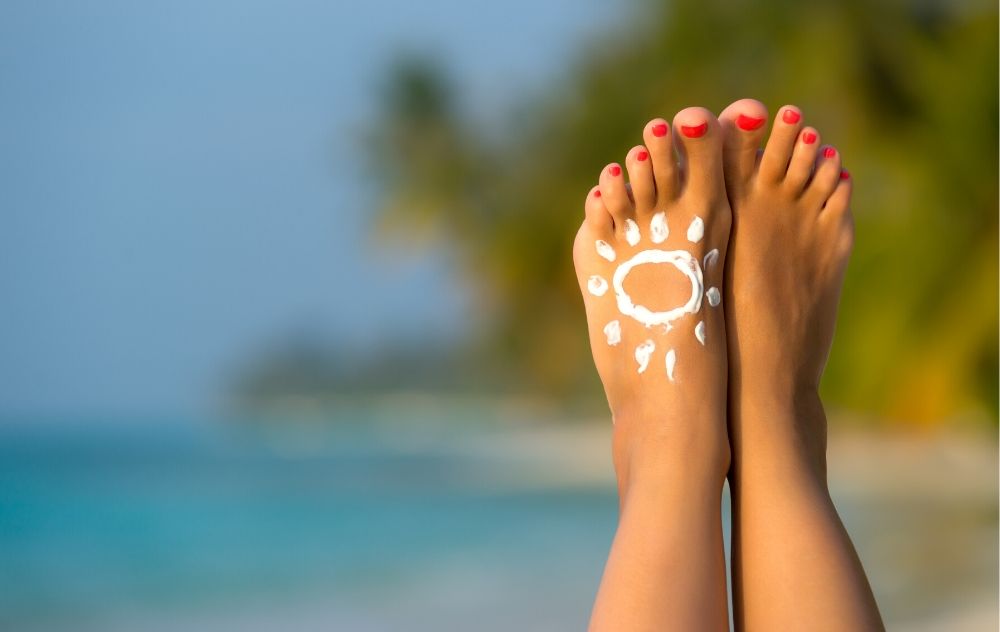 Tuesday, June 2nd, 2020
While protection from the sun's harmful rays is important, you might wonder if sun exposure can cause a current vein problem to worsen or even cause varicose veins in the first place?  While the likelihood of getting varicose veins is not caused by exposure to the sun, it can contribute to spider veins appearing on the face.
Spider veins are tiny veins that are situated near the skin's surface measuring from 0.5 to 1mm in diameter. The sun causes spider veins by breaking down collagen under the skin and blood vessels right beneath the skin's surface. These veins often appear first on the nose and cheeks which receives more sun than other parts of the body.
Sun Exposure and Vein Disease
Prolonged exposure to the sun can have a variety of negative effects on your skin, as well as your long term health. Sun exposure can promote aging, wrinkles, and significantly increases the risk for skin cancer. Always wear an SPF of 30 or higher whenever going outside, even during the winter. Wearing a protective sunscreen is especially important if you think you may have varicose veins.
Varicose veins often worsen in warmer weather and you may notice more discomfort and pain. This is because the heat from the sun can cause the veins to swell. This condition, called venous distention, happens when the veins dilate and are filled with more blood than can flow easily through the veins. With the increase of blood, the veins grow larger in size and are more likely to be painful.
Vein Disease Treatment
Unfortunately, varicose and spider veins do not go away on their own, even if the weather cools off. Varicose veins are a medical condition and pain is an important symptom that you should not ignore. It may be time to consider an evaluation to go over your treatment options before your condition gets worse. Varicose veins are a sign of venous insufficiency, which can cause serious health complications if left untreated.
If you are experiencing pain or feel embarrassed by the sight of spider or varicose veins, we may have a solution for you. We have a team of vein specialists that are non-surgical vein disease experts.  
What to Expect
All of our procedures require minimal recovery time with no hospital stay. After scheduling your on-site or telemedicine appointment, you will meet with one of our vein specialists who will diagnose your condition and provide you with quality, expert care.
USA Vein Clinics offer a complete range of treatment options including:
Procedures take place in our outpatient clinics where we observe CDC and state COVID-19 safety guidelines. If you have any questions about your insurance coverage or treatment options, just give us a call at 888.768.3467.