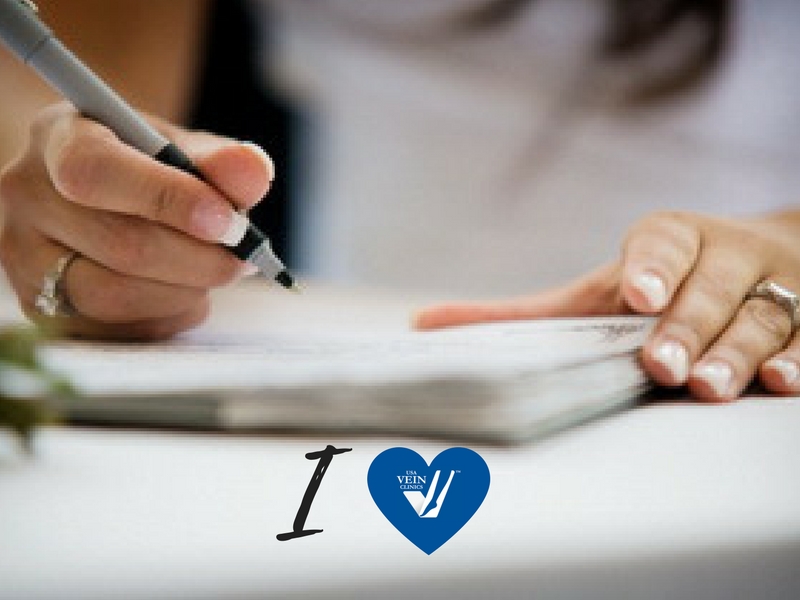 Thursday, June 22nd, 2017
USA Vein Clinics has been offering vein care since 2005 and has treated thousands of patients suffering from symptoms of vein disease. Maria S was one of our patients who came to USA Vein Clinics with leg swelling and pain that affected her everyday life. Maria S shares:
" I was in a lot of pain. I was experiencing swelling on my knee down to my ankle. I also had cramping in both my legs. I was very tired and gaining weight, because I stopped exercising due to pain! My legs were very dry and I had poor blood circulation in my legs."
Maria S shares after getting treatment at USA Vein Clinics she experienced great improvement in her symptoms:
"After getting vein treatment at USA Vein Clinics I stopped having cramps. Best of all the pain was reduced from 10 to 3. I started to work out again as I didn't have painful legs like before. I felt very energetic and didn't feel tired anymore. I also started to lose weight. It is all because of the procedure doctors at USA Vein Clinics performed on my legs!"
Maria's story is a source of inspiration for many people suffering from symptoms of vein disease. Besides the painful symptoms, if left untreated diseased veins can lead to even more serious complications such as blood clots or DVT. Our vein specialists at USA Vein Clinics are committed to improving patient's lives by offering them FDA approved, minimally invasive and non-surgical treatments performed as outpatient procedures. Most patients resume normal activities immediately after vein treatment at USA Vein Clinics.
Maria S achieved improvement in her quality of life at USA Vein Clinics and now she is setting up workout goals to reduce her weight as her legs are not in pain anymore. If you are suffering from symptoms of vein disease such as painful varicose veins, leg pain or cramps, leg swelling or restless legs, skin discoloration, itching or burning on legs don't wait! Call (888) 628 9389 to schedule a consultation with our vein and vascular specialists. Treatments at USA Vein Clinics are covered by Medicare and most insurance plans.