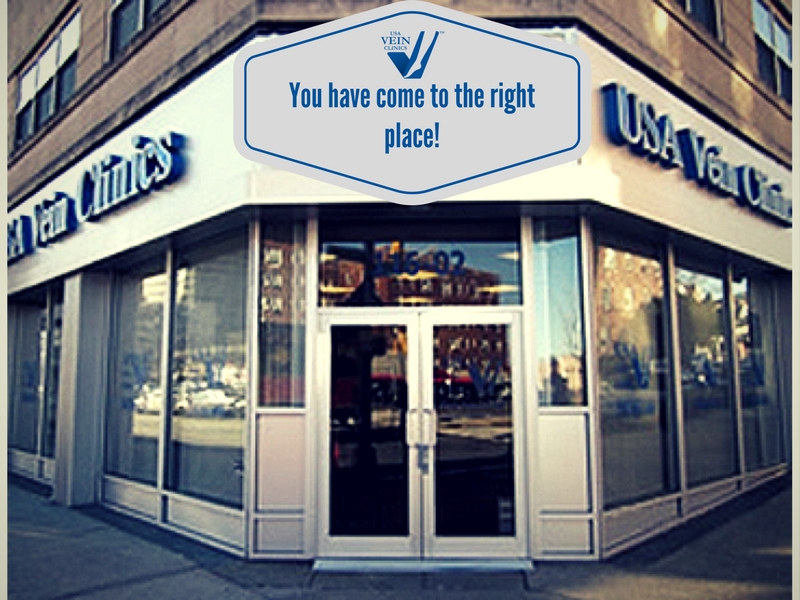 Wednesday, April 19th, 2017
USA Vein Clinics has changed thousands of lives for the better from the last 12 years. Our patients absolutely love us as we have given them the best gift of all: 'The gift of a quality life.'
Let's take a look at some of these success stories and how these patients turned their lives around after receiving quality care at USA Vein Clinics:
" I had problems  in the past  with varicose veins, leg swelling and pain and received treatment for varicose veins and didn't feel any difference. Then I visited USA Vein Clinics and my life changed." Happy patient shares her success story. Click here to see the full interview.
"My mom had varicose veins she developed them after 3 kids. After I retired in 2014, I wanted to see any doctor I could to treat my varicose veins. I received a free consultation for my varicose veins and decided to choose them for my vein treatment. I felt much better after the treatment and referred them to one of my friends suffering from painful varicose veins for many years.  I will recommend USA Vein Clinics to anyone suffering from vein disease as they can fix any vein problem."  One of our patient shares their experiences after the treatment. Click here to see the full interview.
"I will be 85 soon. I am great grandmother. I had this problem for so many years. I saw an advertisement and came to USA Vein Clinics. The blisters on my legs were bleeding and I didn't know what to do. The staff at USA Vein Clinics was the most lovely group of people and my doctor was amazing. I wish I came here before as I waited too long. I received a vein treatment 3 years ago but didn't feel comfortable. I feel very comfortable at USA Vein Clinics." One of our happy patients shared her wonderful experience with our staff and doctors. Click here for full interview.
"I had pain in the back of my legs before and big varicose veins could be  seen. I had a lot f heaviness in my legs when I stood for long time during my job. But after treatment at USA Vein Clinics I feel much better." Shares another happy patient . For full interview click here.
If you are suffering from painful varicose veins, leg pain or cramps, leg swelling or heaviness, itching or burning call (888) 628 9389 to schedule a consultation with our leading vein specialists. Treatments at USA Vein Clinics are covered by Medicare and most insurance plans.