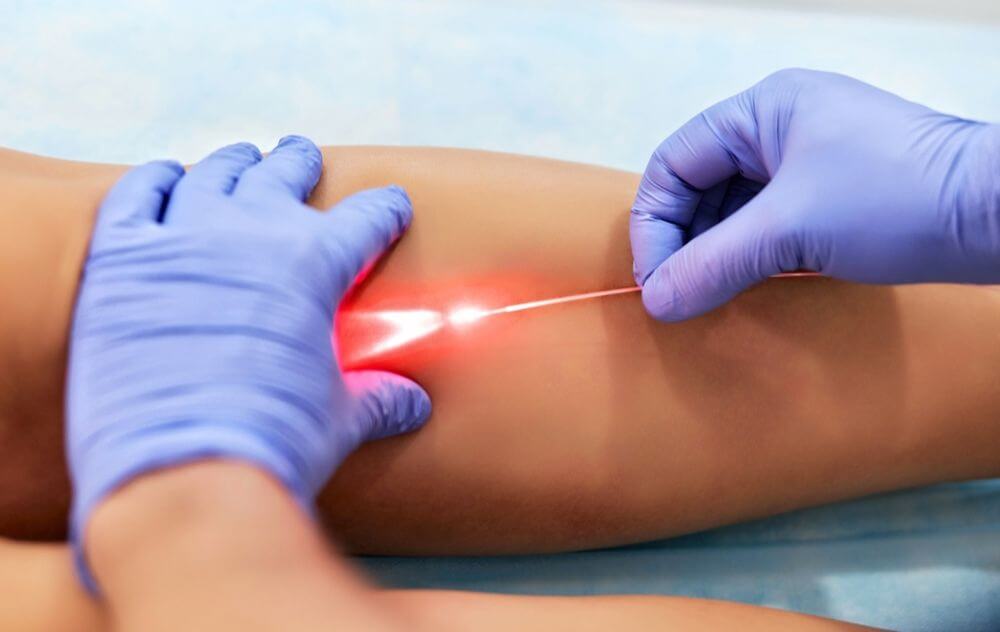 Friday, September 29th, 2023
Topics Covered:
At USA Vein Clinics, we understand that having any type of medical procedure can be stressful and daunting. If you have decided to seek treatment for varicose veins, you may be wondering how to ensure your procedure runs smoothly. Our empathetic staff and experienced specialists are here to help you throughout your vein treatment journey.
In this article, our experts offer tips on how to help ensure you have a successful varicose vein procedure. We believe a successful treatment starts with finding the right clinic, discussing your procedure with a trusted vein specialist, understanding what to expect before and after your vein procedure, and knowing when to call your doctor during recovery.
At USA Vein Clinics, we perform a range of minimally invasive, leading-edge treatments that can quickly alleviate painful symptoms of vein disease, such as leg swelling, cramping, skin-related issues, and fatigue. Vein treatment procedures can also reduce the risk of developing a number of dangerous venous conditions.
To learn more about how varicose vein procedures can improve circulation and mobility in your legs, consult a vein specialist.
How to Have a Successful Varicose Vein Procedure
If you're nervous about your varicose vein procedure, there are several steps you can take beforehand to help ensure the best outcome. To begin, you'll need to research treatment clinics and vein specialists. Then, you should schedule an initial consultation with your chosen provider, where you can discuss your symptoms and learn about their treatment recommendations. This would also be a good time to ask questions about what to expect during your vein procedure and the recovery process after the treatment.
Find the Right Clinic and Doctor
The first step in obtaining vein treatment is to choose a clinic and doctor you trust. While performing your research, you may wish to keep the following questions in mind:
Does the clinic offer a range of minimally invasive vein treatment procedures, such as Endovenous Laser Treatment (EVLT)?
What type of experience and credentials do the doctors have?
Does the clinic accept your health insurance?
Is the clinic location convenient for you?
Are there positive patient reviews available?
USA Vein Clinics offers the largest network of vein treatment clinics in the United States, with over 160 outpatient locations in 30 states. We are accredited by IAC and specialize in performing a full range of state-of-the-art, minimally invasive varicose vein procedures. Our experts are highly experienced interventional radiologists who care about our patients' health and well-being.
Ready to find the right clinic and doctor?
EXPLORE OUR NETWORKS OF CLINICS
Discuss the Procedure with Your Doctor
Before scheduling your vein treatment, you should meet with your vein specialist to discuss which varicose vein procedure is best for you. Your doctor will go over your treatment options in detail and then develop a personalized plan of care.
It is important to bring along the following documents and information:
Photo ID
A list of your current medications
Health insurance card
Information about prior vein procedures and medications
Medical records from past visits that you think may be helpful
During your initial consultation, you will learn:
How vein procedures work,
What to expect during your treatment,
What you may experience during recovery, and
When to contact your doctor after treatment.
You will also have the opportunity to ask questions about your upcoming procedure for varicose veins. By the end of your first visit at USA Vein Clinics, we are confident you will feel comfortable about scheduling your vein procedure.
How To Prepare For Your Vein Procedure in the Legs
When you schedule a vein procedure at one of our nationwide clinics, you will find yourself in expert hands. Before your treatment, you should inform your doctor about any prescribed medications, supplements, or drug allergies.
On the day of your treatment appointment, we recommend eating a light meal and drinking plenty of fluids prior to arrival. You should dress in comfortable, non-restrictive clothing and avoid using lotion or moisturizer on your legs, ankles, and feet.
Although many of our patients drive themselves home after their vein procedure in the legs, feel free to bring along a companion for support. You will not be given general anesthesia, but we suggest you do not drive right away.
Your varicose vein procedure should take less than an hour from arrival to departure. Be sure to bring a pair of compression socks, as you may need to wear them for a set amount of time after your vein procedure.
Ready to experience relief from vein symptoms?
Varicose Vein Procedure Recovery
After your procedure for varicose veins, you can head home immediately to begin your recovery. Most of our patients are able to resume their daily activities on the same day. However, for a smoother recovery, we recommend taking it easy for a week or two following any vein procedure in the legs.
While treatment complications are rare, some patients experience temporary discomfort after their varicose vein procedure. This can include tenderness, tightening, swelling, burning, and redness. It is common to have bruising along the treated vein, which should resolve within one to two weeks.
You should avoid bathing, swimming, and performing strenuous exercise during this time. Speak with your doctor about recommended solutions to help manage any pain.
If you have any concerns about recovering from a procedure for varicose veins, contact your vein specialist.
What to Know After a Procedure for Varicose Veins in Legs
There is much to look forward to after recovering from your varicose vein procedure. USA Vein Clinics has a high treatment success rate, with the vast majority of our patients reporting significant relief from vein symptoms following their vein procedure. This leads to improved quality of life, which is our primary treatment goal.
Following the vein procedure in your legs, you can expect:
Less leg swelling
Fewer muscle cramps in the calves, thighs, and buttocks
Resolution of any itching or burning skin sensations
Relief from leg heaviness
Returned leg strength
Healing of venous ulcers
Beyond symptomatic relief, treating varicose veins can improve your overall vein health and reduce the risk of deep vein thrombosis (DVT), a dangerous type of blood clot.
Schedule Your Consultation with USA Vein Clinics
At USA Vein Clinics, we believe that our patients deserve a trusted and compassionate partner on their treatment journey. Our doctors are committed to providing safe, effective treatment through minimally invasive, office-based procedures for varicose veins, spider veins, and other venous issues.
Our nationwide network of clinics is accredited by the Intersocietal Accreditation Commission (IAC) for Vascular Testing. To learn more about our vein treatment procedures, just give us a call at 888.768.3467 or schedule an initial consultation online. We accept most major insurance plans and will work directly with your provider to maximize your benefits.
Frequently Asked Questions (FAQs)
What is the safest varicose vein procedure?
All of our non-surgical, office-based varicose vein treatments are safe and effective. When compared to surgical procedures to remove varicose veins, minimally invasive vein treatment involves less risk, less pain, and a shorter recovery.
What is the best procedure for varicose veins?
The best procedure for varicose veins depends on a number of factors, including your symptoms and the location of the problematic veins. Your vein specialist will review your symptoms, perform a physical exam, and order medical imaging, if necessary, before making a personalized treatment recommendation. In some cases, multiple treatments may be required to obtain the desired results.
The treatments we offer for varicose veins include:
Endovenous Laser Therapy (EVLT)—the most common treatment for varicose veins
ClariVein®
VenaSeal™ Treatment
Varithena Vein Treatment
RFA (Radiofrequency Ablation)
Visual Sclerotherapy Injection
Ultrasound Guided Sclerotherapy
Are varicose vein procedures painful?
While our patients generally report little to no pain during a vein procedure in the legs, some individuals briefly experience a mild stinging or burning sensation. If you experience discomfort during your vein procedure, make sure to let your doctor know right away.
Most vein treatments can be performed in under an hour, from start to finish. The actual procedures take between 15 and 30 minutes. Before getting started, your targeted area will be numbed with a local anesthetic to minimize any potential discomfort. Afterward, our patients do not require stitches and go home with only a bandage.