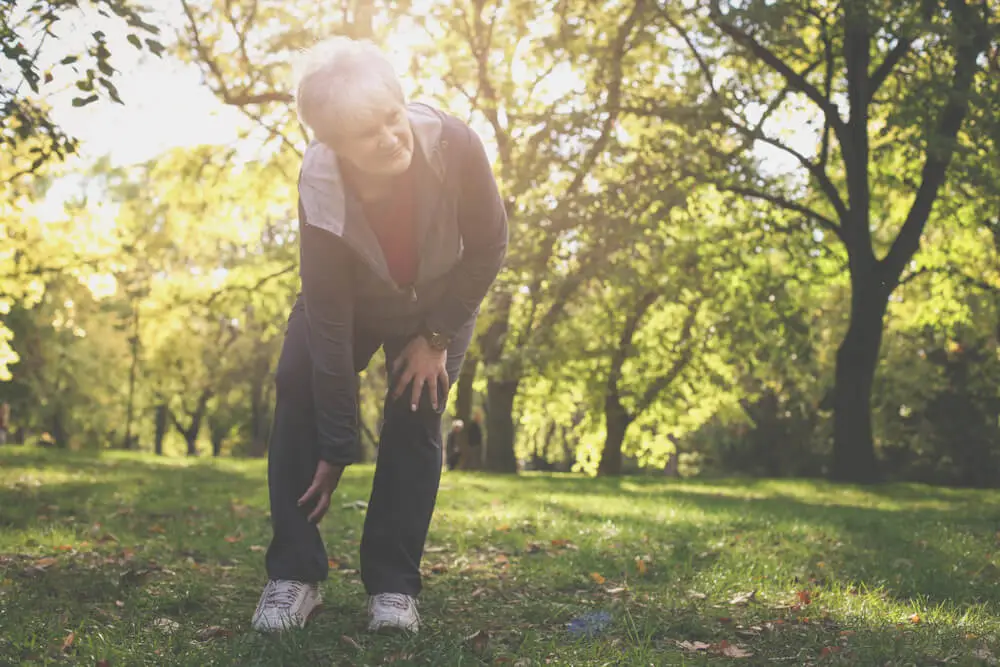 Friday, December 18th, 2020
Vein Concerns: Do Collapsed Veins Come Back?
Do veins grow back? Yes, sometimes they do. You may also wonder, do varicose veins come back after laser treatment or do spider veins come back after laser treatment? Again, the answer is yes, this is a possibility.
If you are avoiding treatment because you are concerned it won't permanently resolve your venous issues, please consider the following:
Leaving your varicose veins untreated may put you at increased risk for the development of dangerous health conditions.
You may experience increased (and unnecessary!) painful and uncomfortable symptoms over time.
The likelihood of your varicose veins returning after treatment depends on several factors, including:
What caused your varicose veins to develop initially
Which method(s) of treatment is performed
The underlying progression of your vein disease
Your commitment to making potentially helpful lifestyle modifications
Can varicose veins return after treatment? Yes, but before discussing the how and why, we want you to understand the causes of varicose veins. The good news is that you may be able to make certain changes that can influence your future treatment outcomes.
Vein Disease: The Underlying Cause of Varicose Veins
Can varicose veins come back? To answer this fully, we need to discuss what varicose veins are and how they develop.
Varicose veins are swollen, twisted veins caused by underlying vein disease, or venous insufficiency. Vein disease occurs when tiny vein valves are placed under ongoing strain and become damaged. This most often occurs in the lower extremities, or the legs, ankles, and feet.
When you have vein disease, malfunctioning veins in your legs may struggle to pump blood back to your heart. This can lead to blood pooling in that region. As a result, varicose and spider veins can develop.
A number of issues can contribute to venous insufficiency. Some of these you can't control, such as:
Genetics: A family history can make you more susceptible.
Age: As we grow older, we are more likely to develop venous conditions.
Sex: Women are more likely than men to be diagnosed with vein disease.
However, other factors can sometimes be controlled through lifestyle choices. These include:
Body Mass Index (BMI): Being obese or overweight places excess strain on your veins.
Physical Activity: Inactivity is another major factor when it comes to the development of varicose veins.
Pregnancy: Pregnant women often experience problems with varicose veins due additional blood flow and an influx of hormones in the body.
Deep Vein Thrombosis (DVT): If you have experienced DVT, you may be at increased risk for additional venous issues as well.
Other health conditions: Having high blood pressure, diabetes, or other underlying health issues can damage your veins and affect your overall circulation.
Prolonged standing or sitting: Do you have a job in which you need to stand or sit for long periods of time? If so, you are at increased risk for developing vein disease.
Why Seek Treatment if Your Varicose Veins May Come Back?
Unfortunately, there is always a possibility that your varicose veins may return after treatment. This tends to occur when underlying risk factors, such as excess weight or inactivity, are not addressed. Other times, however, there's just no getting past your genetics.
If your varicose veins do reappear, it's generally advised to treat them again. Although many people believe that varicose veins are merely a cosmetic issue, this isn't the case. Varicose veins and underlying vein disease can cause a range of painful and uncomfortable symptoms, including:
Swelling in the legs and ankles
Tired, aching legs
Leg pain that feels better when you walk or raise your legs
Numbness or tingling sensation
Difficulty standing for long periods
Beyond these undesirable symptoms, untreated venous issues can lead to dangerous and sometimes life-threatening health conditions. If you have varicose veins, be on the lookout for serious blood clots and venous ulcers (open, non-healing wounds).
Regardless of why your malfunctioning veins return, it is important to receive appropriate treatment. Timely treatment can help you avoid pain, discomfort, and the development of dangerous health conditions.
Can You Prevent Varicose Veins from Returning After Treatment?
In some cases, you can help reduce your risk of developing future vein issues by:
Losing excess weight
Exercising daily
Moving around frequently throughout the day
Eating a healthy, well-balanced diet
Avoiding prolonged periods of standing or sitting
Managing other underlying health conditions
Wearing compression socks as prescribed
We certainly understand your concerns regarding whether varicose veins can come back after ablation and are available to help. Fortunately, you can also influence what happens next by taking the above precautionary steps.
Vein Treatment: Minimally-Invasive, Outpatient Options
At USA Vein Clinics, we want you to be aware of all your treatment options and their overall effectiveness. You should know that these can vary from patient to patient and the location of involved veins. Sometimes, multiple treatments and/or techniques are required for lasting results. Your vein specialist can give you a better idea of what to expect for your individual situation.
We offer a range of minimally-invasive, outpatient treatment options. One of our most effective methods is called Endovenous Laser Treatment (EVLT). This is also known as laser therapy or laser ablation.
EVLT is considered the gold standard for varicose vein treatment; its overall effectiveness of closing off targeted veins is nearly 100%. Sometimes additional treatments are required for the surrounding dilated branches. In some cases, multiple techniques like EVLT combined with Ultrasound-Guided Sclerotherapy or Varithena Foam are used.
Although a very effective method, even EVLT does not always keep varicose veins from returning. This is because EVLT cannot address your underlying vein disease, which is usually progressive.
If you are suffering from pain and discomfort, we recommend scheduling an initial consultation with one of our experts. Even if you initially decide not to pursue treatment, we can monitor your vein disease's progression.
When you are ready for treatment, we will work one-on-one with you to develop a plan of care. After treatment, we can provide ongoing care. When you are followed by a vein specialist, you are less likely to experience serious venous complications.
We look forward to helping your sore, achy legs feel better soon! To schedule a visit, you can make an appointment online for your choice of an in-person or telemedicine visit. For your safety, we are following strict precautionary measures to avoid the spread of COVID-19.