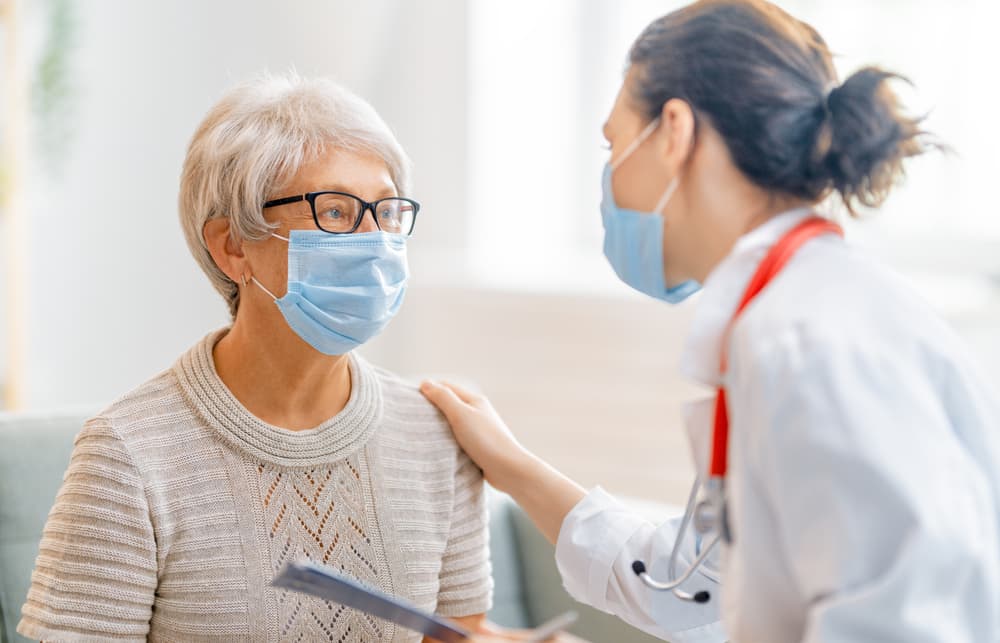 Thursday, June 30th, 2022
When facing a medical treatment, whether it's for a common condition or a more complex ailment, asking the right questions can be the key to understanding your diagnosis and making informed decisions about your healthcare. When it comes to your health, there's no such thing as a question that's too trivial or too complex to ask your vein specialist. In fact, the more questions you ask, the better equipped you'll be to navigate the path to recovery and ensuring your future vein health.
If you are one of the numerous Americans struggling with vein disease symptoms, it's important to address it immediately. The longer you wait to take action, the more likely you are to increase the risk of vein disease developing into something life-threatening, such as deep vein thrombosis.
We at USA Vein Clinics recommend scheduling an initial consultation with one of our highly skilled vein specialists. During your appointment, you can get all of your treatment-related questions answered. Our leading experts will take the time to explain the issue, walk you through the personalized treatment plan recommendations, procedure and recovery process, and thoroughly answer each question.
Below we have put together a few questions and supporting information about each one for you to explore and add to your list when visiting the vein doctor for consultation.
1. What Are The Benefits Of Treatment?
If you have been suffering from vein conditions such as varicose veins, spider veins, or other venous issues, minimally invasive vein treatments offer many benefits. Shortly after you have undergone the treatment, you will be able to return to every day activities with marked improvement. Several major benefits of modern varicose vein treatments include:
You'll suffer less pain: If your varicose veins are causing pain or discomfort, treatment can help alleviate venous symptoms like leg swelling, cramping, itching, and fatigue.
Your appearance will improve: Vein treatment can dramatically improve the appearance of varicose veins making your legs look more attractive and healthier.
You can enjoy an active lifestyle: Whether mild or severe, there's little doubt that venous symptoms can slow you down. In some cases, issues like leg pain and swelling can even be debilitating and interfere with activities.
You'll get better sleep: Do restless legs or leg cramps keep you up at night? Many people discover that vein treatment improves their sleep quality, which improves their heart and overall health.
2. How Does Vein Treatment Work?
While treatment techniques vary based on the location and severity of targeted veins, all of our minimally invasive, office-based treatments aim to sealing shut any diseased veins and rerouting blood flow to healthy, surrounding ones.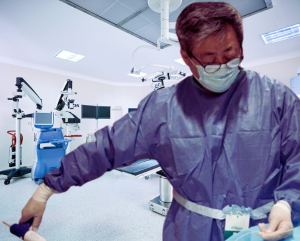 Many patients experience symptomatic improvement soon after treatment, though you may need to wait several weeks to several months for maximum effect. Over time, the body will naturally reabsorb your treated veins, making them as good as new.
3. What Are My Vein Treatment Options, And How Do I Know Which One Is Best For Me?
Your vein specialist will first evaluate your vein health, then make treatment recommendations based on the location and severity of your underlying vein issue. Our minimally invasive treatments are outpatient procedures, meaning no surgery, hospitalization or lengthy recovery period. At USA Vein Clinics, we offer the following treatments:
Each treatment has its own advantages as well as potential risks. Your vein specialist will help you determine which treatment is best for you. In some cases, multiple treatments and/or combination treatments may be required to achieve desired results.  You may also want to ask a vein doctor the benefits of each treatment and why they chose it for your individual conditions.
4. How Do I Prepare For Vein Treatment?
Before vein treatment, sharing all relevant medical information with your doctor is vital. This includes discussing your complete health history, any medications that you are currently taking, any underlying health conditions, and past vein treatments. However, you may be asked to avoid taking certain medications, such as blood thinners before your procedure.
On the day of your treatment, avoid shaving your legs or using any lotions or moisturizers on the targeted areas. Feel free to eat a light meal and hydrate well before coming in.
Connect With Vein Specialists Near You
Where do you need a vein specialist?
5. How Long Does Vein Treatment Take?
At USA Vein Clinics, the entire treatment experience should take less than an hour from start to finish. Depending on the number of veins being treated, your actual procedure takes anywhere between 15 to 30 minutes. Most patients can leave immediately and return to their normal daily activities.
6. Is Vein Treatment Painful?
Though this question varies depending on your vein health, condition and the treatment suggested by your doctor, chances are very good that your level of pain and side effects will be minimal. Minimally invasive vein treatments are generally tolerable. Our treatments are performed under local anesthetic, numbing only the targeted area. Most of our patients experience little pain during treatment, and some patients report mild discomfort or a stinging sensation. You will remain awake and alert during the entire procedure.
With advances in laser technology, vein treatment and procedures have become comfortable, quick and easy to recover from with little to no downtime for most patients.
If you find yourself suffering from pain or side effects that your doctor did not mention before your procedure, be sure to let them know immediately.
7. What Can I Expect During Vein Treatment Recovery?
You will be sent home with a bandage over the injection site. Some patients experience temporary treatment side effects like mild swelling, tenderness, redness, or bruising, and this is normal and should resolve within 1-2 weeks.
After treatment, you may need compression socks to boost circulation and aid your healing. It is essential to wear these garments as prescribed, especially during the first 24 hours.
Depending on the initial severity, you can expect symptom improvement within a few days to weeks. If you have any concerns about your healing after treatment, please don't hesitate to contact your vein specialist.
8. Will I Need To Wear Compression Socks?
After many types of vein treatment, compression socks are recommended for a set amount of time. Compression socks are typically unnecessary after Venaseal™ treatment.
There are many benefits of compression socks. Along with promoting blood circulation and aiding recovery, compression socks can alleviate venous symptoms, prevent additional varicose veins from developing, and reduce the risk of dangerous blood clots.
9. Are Vein Treatments Covered By Insurance?
Because varicose and spider veins result from venous disease, most major health insurance plans, including Medicare and Medicaid typically cover their treatment. To avoid surprises, you want to ensure your plan's coverage before undergoing treatment.
For detailed information on your plan, contact one of our financial specialists at 888.768.3467. We can work with you to determine your benefits and complete the necessary paperwork for treatment approval.
10. Where Is Vein Treatment Performed?
At USA Vein Clinics, our minimally invasive vein treatments are performed as convenient outpatient procedures. We offer treatment at over 160 locations nationwide, with each clinic offering state-of-the-art facilities in accessible and easy-to-find areas.  Our procedures are done inside our clinics, called OBLs (office based labs), and come equipped with all needed for safe and effective treatments.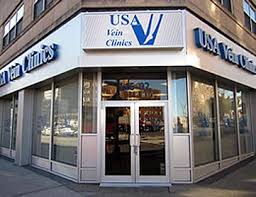 11. Can I Drive Myself To And From Treatment?
Most of our patients can drive themselves to and from treatment, while some patients are accompanied by a friend or family member for added support and assistance. We suggest you do what is most comfortable for you.
12. How Do I Choose The Right Vein Doctor?
When deciding on your vein specialist, looking for a doctor with experience, compassion, and accreditation is essential. At USA Vein Clinics, our vein doctors are highly experienced at performing a range of minimally invasive, office-based vein treatments. Additionally, our entire patient care team comprises of compassionate and skilled individuals who thrive to improve your quality of life.
Finally, our treatment centers are accredited by The Intersocietal Accreditation Commission (IAC) for Vascular Testing, which evaluates patient care at imaging facilities and hospitals specific to vascular testing.
13. How Often Do You Perform Vein Treatments Like The One(s) I Need?
During your initial consultation with your vein specialist, you will be evaluated and suggested with a treatment you need based on your specific vein issues. Once you've established the care you need, you want to be sure you ask a the doctor how often they perform that specific vein treatment.
The more experience they have in minimally invasive treatment options can ensure you are having all treatment options considered. Be pared to ask specifically about the treatment they recommended .
14. How Can I Reduce My Risk For Developing Additional Vein Problems?
We understand that you would like to avoid varicose veins and other venous issues in the future. You should know that specific lifestyle changes, such as losing excess weight, exercising regularly, and quitting smoking, may be beneficial towards reducing your varicose veins risk.
Anyone with a personal or family history of varicose veins should opt for regular screening or close monitoring by a vein specialist. By keeping a check on your vein health, they can offer personalized treatment recommendations if and when required. Keep in mind that early detection and treatment is the key to the best health outcomes.
Why Should I Choose USA Vein Clinics For Vein Treatment?
USA Vein Clinics is one of the country's leading providers of vein treatment. We offer highly skilled, experienced, compassionate vein specialists who will be with you throughout the procedure as well as recovery.
Our team of experts provide a range of state-of-the-art vein treatment options at over 100 convenient locations nationwide. All of our clinics are accredited by the IAC and provide a high standard of patient care.
All in all, being prepared with these questions ahead of time will help make your trip to USA Vein Clinics beneficial and fulfilling. After your consultation you will be at ease to take a step forward in the right direction and get on the path to happy and healthy veins. Don't let pain and inflammation from vein disease keep you from enjoying everyday life.
For more information and details on how our happy clients are living a life without pain and suffering after their vein treatments, subscribe to our newsletter.
Schedule a Consultation with USA Vein Clinics
At USA Vein Clinics, our vein specialists perform minimally invasive, office-based treatments for varicose veins, spider veins, and other venous issues. If you are ready to start your journey towards better vein health, schedule an initial consultation online or call us at 888.768.3467">888.768.3467.