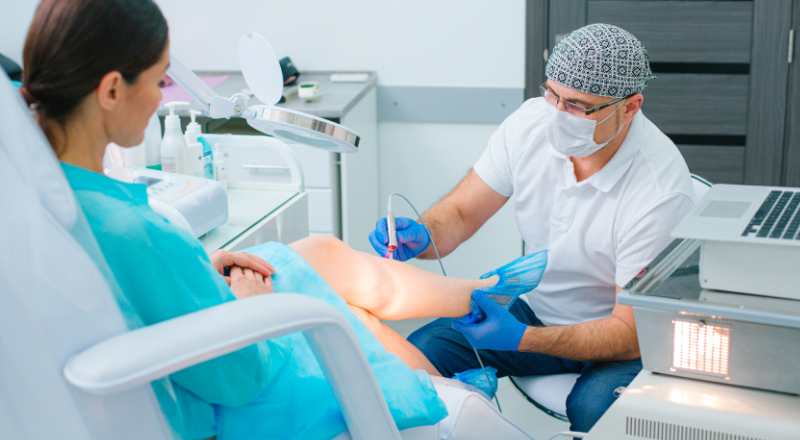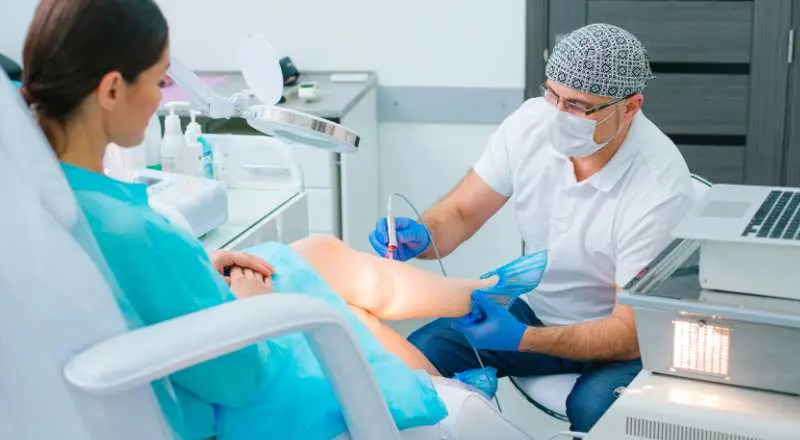 Tuesday, December 6th, 2022
Learn 6 tips that help you choose the vein doctor & clinic that's right for you.
Your vein health is no joke – veins are undeniably crucial to your wellbeing – so it's up to you on how to choose your path to wellness.
The importance of vein health is especially critical when you discover that you have vein issues in need of treatment. Trusting just anyone with your vein problems could land you in a place where you may end up suffering even more.
In order to ensure that your vein complications are properly handled, you want to choose the vein clinic that will best serve your specific needs. "But how do I find the right vein clinic for me?" you're probably asking. Check out the six below tips on what to look for in a vein clinic.
1. Does the vein clinic offer what you need?
This may seem like a no-brainer, but the truth is that there are countless doctors out there that can help with varicose vein treatment (in fact, any physician can). The problem with that is that vein treatment is likely not to be the doctor's specialty. This means more room for error, a lack of confidence in the treatment, and questionable outcomes.
Instead, you want to look for a doctor (in a vein clinic) that spends the majority of his time performing vein treatments. This doctor should have years of experience in the area, and your surgery or other treatment should not be something that he performs once in a blue moon, or worse yet — something that is entirely new to him.
Speaking of experience . . .
2. What are the doctor's credentials?
Before signing up for any sort of vein treatment, you'll want to do your homework. This primarily involves researching your doctor to make sure that his credentials and experience align with what you need. There are a few things you'll want to look for in your search. The doctor should:
Be board-certified in internal medicine, vascular medicine, vascular surgery, or dermatology
Treat vein issues regularly
Have no history of malpractice
Be recognized by the American Board of Venous and Lymphatic Medicine
Anything above and beyond that is great, but the four above things should be the bare minimum requirements for your vein doctor.
3. Do the clinic and doctor use modern technology for vein treatments?
The advancement of technology when it comes to vein treatment is quite incredible. With the creation of lasers, many vein problems have become far less complicated, and far easier to treat.
State-of-the-art equipment is not only important to the treatment of your veins, but also to the diagnosis of the problem in the first place. Most clinics today use ultrasound equipment to diagnose vein issues, so you'll want to find a clinic that does.
In terms of treatment, lasers and radiofrequency technology are at the forefront of the industry, as they allow vein treatment without much pain and discomfort, and also because they require very little recovery time. Be sure that your vein clinic and doctor offer alternative treatments, as not all vein issues are as simple as lasering varicose veins using Endovenous Thermal Ablation.
Your clinic needs to be able to handle complex vein issues, and in a way that provides the utmost comfort and least amount of inconvenience for you.
4. What is your insurance coverage?
Unless you want to pay out of pocket for your vein treatment, you're going to want to learn about your insurance coverage, and whether you are covered for any treatment at a specific clinic. Most vein procedures are covered by insurance, but because plans vary from person to person, you'll want to double-check.
5. How do you feel about the clinic itself?
You've been told since you were a little kid to not judge a book by its cover, but when it comes to something like a vein clinic, you do want to pay attention to cleanliness. But, you'll also want to dig deeper into the clinic. Making sure that you are comfortable with the clinic, as well as confident that they are up to the highest standards of health is very important to your vein clinic choice. Here are a few things to think about when evaluating the clinic:
Does the staff seem dedicated and helpful?
Is the clinic accredited?
Does the clinic have other staff (such as a nurse practitioner) who can answer your questions and help you pre-and post-treatment?
Do you feel comfortable asking questions?
There are likely other things that are important to you in terms of your vein clinic, so jot down other questions you can ask about the clinic. Keep in mind that your comfort is of great importance to the success of your treatment. The more hesitant and stressed you are going into treatment, the more likely your recovery will be very difficult.
6. How are the vein clinic's reviews?
Spending some time reading through the clinic's reviews online will likely shed some light on the quality of the service they offer. It is important to keep in mind that, generally speaking, people only turn to online reviews if their experience was one extreme or the other: really great, or really awful.
However, sometimes you'll have people who provide valuable insight. Even better than reviews are referrals and recommendations. Ask others that you trust where they go for their vein treatments, and from there you should be able to find a clinic and doctor that you can trust.
Your primary care physician is another great source for finding the vein clinic that's right for you. You could even go so far as to ask the vein specialist you are thinking about using for references from past patients. Before and after photos are also a great way to see the difference that the procedures make, as well as a way to truly see the skill level of the doctor.
In Closing
Doing eenie meenie miney mo to choose the vein clinic you'll go to for your diagnosis and treatment is, simply put, just a bad idea. When you're talking about your health, and the health of something as important as your veins, you want to dedicate some time to make sure that the clinic you're choosing is going to give you the treatment and results you're looking for.
If you're looking for a vein clinic that passes all the questions above with flying colors and goes far above and beyond what other vein clinics provide to their patients, then book your consultation with USA Vein Clinics today. You'll quickly learn why our vein clinics have treated more people than any other clinic in the country, and why we continue to be the #1 most trusted clinic for all vein issues.
Interested in reading more about varicose veins? Explore our collection of varicose vein topics.
Concerned about your vein health?
Medically Reviewed By: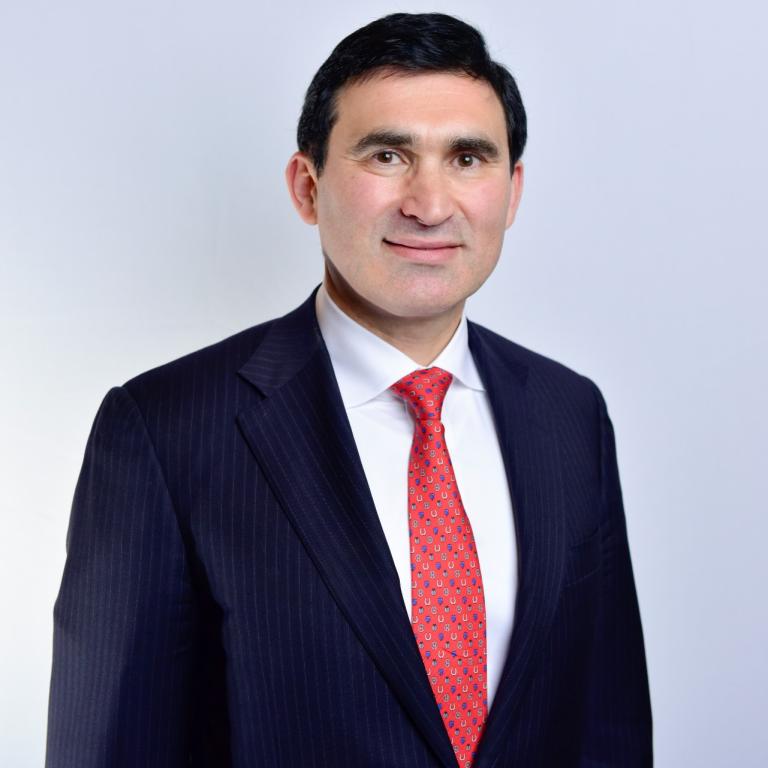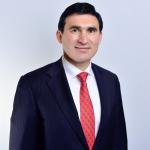 Dr. Yan Katsnelson is a philanthropist, business owner, and highly skilled cardiac surgeon. He is the Founder and CEO of USA Vein Clinics, which is part of USA Clinics Group, the parent company of USA Fibroid Centers, USA Vascular Centers, and USA Oncology Centers, with more than 100 facilities nationwide. Dr. Yan has established himself as a strong advocate for accessibility and affordability of the most advanced medical care close to home. His mission is to create a positive experience for each patient with compassionate, personalized, and expert care.