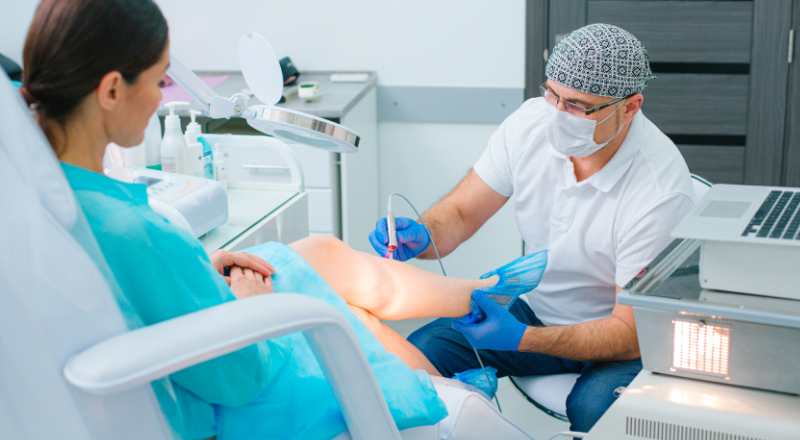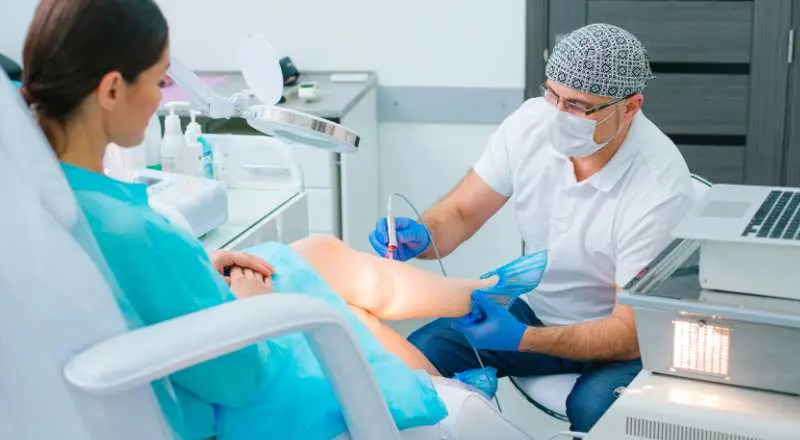 Tuesday, December 6th, 2022
If you suffer from the painful effects of varicose veins or other venous issues, we recommend consulting a vein specialist. They can evaluate your vein symptoms, including leg swelling, cramping, itching, and fatigue. They can also make recommendations on when to obtain vein treatment. (Hint: Early intervention is usually recommended for the best health outcomes.) Finally, a vein specialist can perform minimally invasive, office-based vein treatment to alleviate your symptoms and reduce serious health risks like blood clots and venous ulcers.
While vein treatment can quickly reduce your suffering, we recognize that the process of choosing a vein specialist may be intimidating for some patients. Below, we provide some helpful guidance on how to pick a vein specialist. We discuss which qualifications to seek in your new doctor, along with the importance of visiting an accredited treatment facility.
To ensure excellent care, you may wish to consult a vein specialist at USA Vein Clinics. Our entire team is highly experienced, uniquely skilled, and unfailingly compassionate. Plus, we all work together towards the same primary goal: To alleviate your pain and discomfort to improve your quality of life.
Choosing a Vein Specialist
Below, we discuss eight important considerations when choosing a vein specialist. These involve looking for certain types of medical expertise, as well as factoring in the benefits of softer skills like being trustworthy and compassionate.
MEDICAL TRAINING
A doctor who specializes in the diagnosis and treatment of vein problems and its related conditions, such as spider veins, varicose veins, venous stasis ulcers, and deep vein thrombosis, is known as a varicose vein specialist. Vascular surgeons also treat venous conditions, though actual vein surgery is rarely necessary to treat varicose veins and spider veins.
A vein specialist has additional training in the treatment of vein disease. To better understand what this means, it might be helpful to discuss what this involves. When a student graduates from medical school, they typically complete an internship, which is followed by a residency. Then they must pass a licensing exam in their state to practice medicine. Afterward, a doctor can choose to specialize in a particular field, which acquires additional medical training.
Once the physician has completed medical school and postgraduate training, they may choose to become board certified, which is a process that they demonstrate a mastery of advanced knowledge and skills through written, practical and other criteria. There are more than 24 boards that certify physician specialists in the United States.
At USA Vein Clinics, we are proud to have a team of medical professionals that bring a rich background of medical expertise, specialties and board certifications to the treatment of vein disease. have
EXPERIENCE
Although medical training prepares doctors to practice medicine, there is no doubt that real-life experience can further hone their skills. To determine how much experience a particular vein specialist has, don't hesitate to ask how long they have been providing vascular care and treatment.
At USA Vein Clinics, we believe in full transparency about the experience of our doctors right up front. On our website, you can easily view the individual profiles of our providers to explore their unique backgrounds and qualifications. Although doctors elsewhere may also appear well-qualified to treat venous issues, you should know that vein treatment is the only thing that our vein specialists do.
ACCREDITATION
Accreditation by the Intersocietal Accreditation Commission (IAC) is another important consideration when patients are evaluating the level of patient care provided by a medical facility. The IAC evaluates imaging facilities and hospitals specific to vascular testing, including USA Vein Clinics. IAC accreditation is granted for a three-year period.
All USA Vein Clinics locations are accredited by the IAC. We offer over convenient locations nationwide.
STATE-OF-THE-ART FACILITIES
Even the most qualified vein specialist would be hard-pressed to provide leading-edge vein treatment without modern, state-of-the-art equipment. At USA Vein Clinics, we offer all of the latest techniques and technologies so that our patients can receive the least invasive, most comfortable treatments possible. The majority of our minimally invasive, office-based vein treatments, including endovenous laser treatment, are guided with real-time ultrasound imaging.
CONVENIENCE
When choosing a vein specialist, it is a good idea to consider location. You will likely need to visit their clinic for several appointments, including an initial consultation, the actual treatment, and follow-up care as needed.
Since USA Vein Clinics offers over 100 locations nationwide, our network of treatment facilities is a convenient option for many. We also offer virtual doctor visits, which may save you from traveling to some in-person appointments.
TRUST
We all know that trust is vital in many areas of life, but faith in your doctor is crucial when making health-related decisions. Whichever vein specialist you choose should be willing to discuss a range of treatment options and make specific recommendations. Their recommendations will consider your health history, medical imaging, lifestyle, and other related factors.
Based on extensive medical training and treatment experience, our vein specialists have already demonstrated their deep knowledge base. They are fully prepared to evaluate your vein health, offer personalized treatment recommendations, and provide ongoing care to avoid additional problems in the future. If for any reason, you are uncomfortable proceeding with their recommended treatment, we encourage you to seek a second opinion.
COMPASSIONATE CARE
While it is clear that our world-class vein specialists possess strong qualifications, what may not be as straightforward (at least, on paper) is just how compassionate they are. Our entire staff truly cares about your personal comfort before, during, and after vein treatment.
At USA Vein Clinics, your vein specialist will work individually with you to determine the best course of action for your unique situation. There is no one-size-fits-all approach to vein treatment. We will evaluate your symptoms, discuss your options, and find the best fit to meet your needs. While we care about you as a patient, we care even more about you as a person.
ACCEPTED INSURANCE PLANS
One final consideration when choosing a vein specialist is whether they accept your health insurance. At USA Vein Clinics, we accept most major insurance plans, including Medicare and Medicaid. We can also work directly with your insurance provider to sort out any confusing details and file the necessary paperwork for treatment. This can save you a lot of time and hassle, as well as help maximize your benefits.
Questions to Ask Your Vein Specialist Before Treatment
During your initial appointment, your vein specialist will conduct a physical examination, order imaging tests as needed, review your medical history, and make personalized treatment recommendations.
At this time (and any time), we want you to feel comfortable asking your doctor questions about their medical background, the health of your veins, any recommended treatments, and anything else related to your health condition.
Suggested questions to ask your vein specialist include:
How long have you been performing vein treatment?
What are the benefits of treatment?
What are my treatment options?
Is vein treatment painful?
What can I expect during my recovery?
How can I avoid future venous issues?
Why should I choose USA Vein Clinics?
Beyond your clinic visit, we encourage you to sign up for our newsletter. It provides a wealth of additional information about vein disease, vein treatment, and our vein specialists.
How To Pick a Vein Specialist At USA Vein Clinics
We make it easy to have the vein specialist provide personalized treatment. If you have questions on vein disorders and choosing the best vein specialist near me, please contact our dedicated team. We can help you narrow things down, including searching specialists by location, scheduling preferences and insurance providers. You can give us a call at 888.768.3467 for additional guidance.
Since all of our vein specialists possess strong qualifications, many of our patients do not have a preference with whom they are scheduled. If you feel similarly, feel free to schedule an appointment online. We assure you that you will be in good hands upon arrival.
Interested in reading more about varicose veins? Explore our collection of varicose vein topics.
Medically Reviewed By: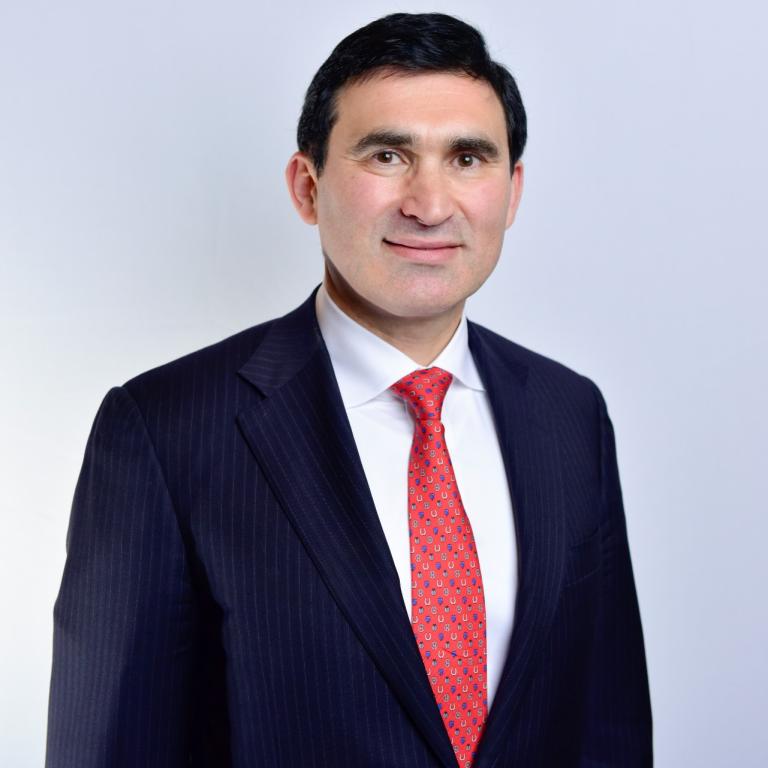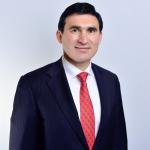 Dr. Yan Katsnelson is a philanthropist, business owner, and highly skilled cardiac surgeon. He is the Founder and CEO of USA Vein Clinics, which is part of USA Clinics Group, the parent company of USA Fibroid Centers, USA Vascular Centers, and USA Oncology Centers, with more than 100 facilities nationwide. Dr. Yan has established himself as a strong advocate for accessibility and affordability of the most advanced medical care close to home. His mission is to create a positive experience for each patient with compassionate, personalized, and expert care.