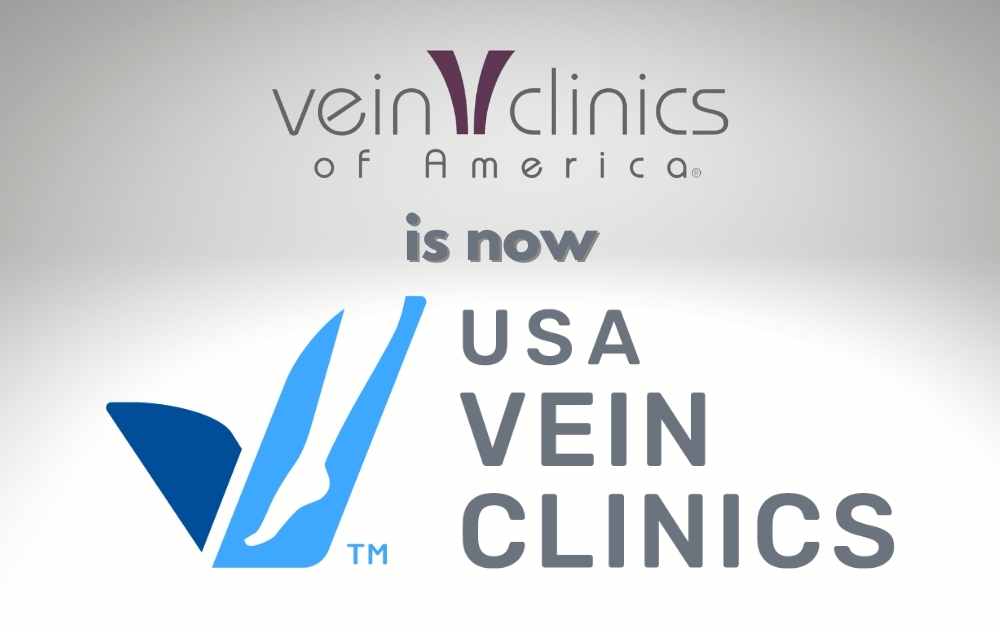 Tuesday, October 4th, 2022
We are excited to announce that Vein Clinics of America (VCA) is now USA Vein Clinics! We are expanding our efforts to offer the highest standard of non-surgical vein care treatments to more patients than ever with over 160 locations across 30 states.
USA Vein Clinics, the leader and largest provider of vein treatments in the nation, continues to provide the newest, most advanced technologies that offer painless treatment. With the addition of VCA, USA Vein Clinics is now the longest provider of vein treatment with 40+ years of experience. This exciting news means that individuals can experience patient-centric healthcare from top-rated vein doctors at even more locations.
USA Vein Clinics' commitment to helping our patients find relief with non-surgical treatment options with caring and compassionate vein specialists continues to be the foundation of our efforts. This expansion amplifies our dedication to provide healthcare that is convenient and accessible in one's community.
Vein Clinic Of America's history and experience in vein treatment will live on as USA Vein Clinics. The goal remains the same—identifying and addressing the underlying conditions that create unhealthy and unsightly veins and providing individualized treatment that enables patients to resume living life without limitations.
We provide the following to improve the health and appearance of your legs:
Patients can immediately return to most normal activities after vein treatment.
Virtual and In-Office Doctor Appointments
Our virtual doctor visits are the easiest and simplest way to talk with a medical professional about your vein disease needs. These appointments can be scheduled online. Any device with a webcam and access to the internet will work, such as a laptop, desktop computer, smartphone or tablet.
In-office appointments are available at over 163 locations in 30 states to connect patients personally with top-rated doctors. You are able to schedule online directly using our tool. The scheduling tool allows for insurance verification at a clinic closest to you with available dates/times to make scheduling yourself as seamless as possible.
Treatments Covered by Insurance
We are in-network with most major insurance providers. Our dedicated team of insurance specialists actively participate in your care to help ensure you receive full insurance benefits. They are informed, kind, and supportive and available to work with you to determine your coverage and answer any questions.
Browse All Our Locations
Our team is excited to continue providing care as part of the largest network of vein treatment clinics in the United States with over 168 locations in 30 states across America. Locate the nearest clinic near you to learn how we can help with our minimally invasive vein treatments and our top-rated physicians.
Connect With Vein Specialists Near You
Where do you need a vein specialist?