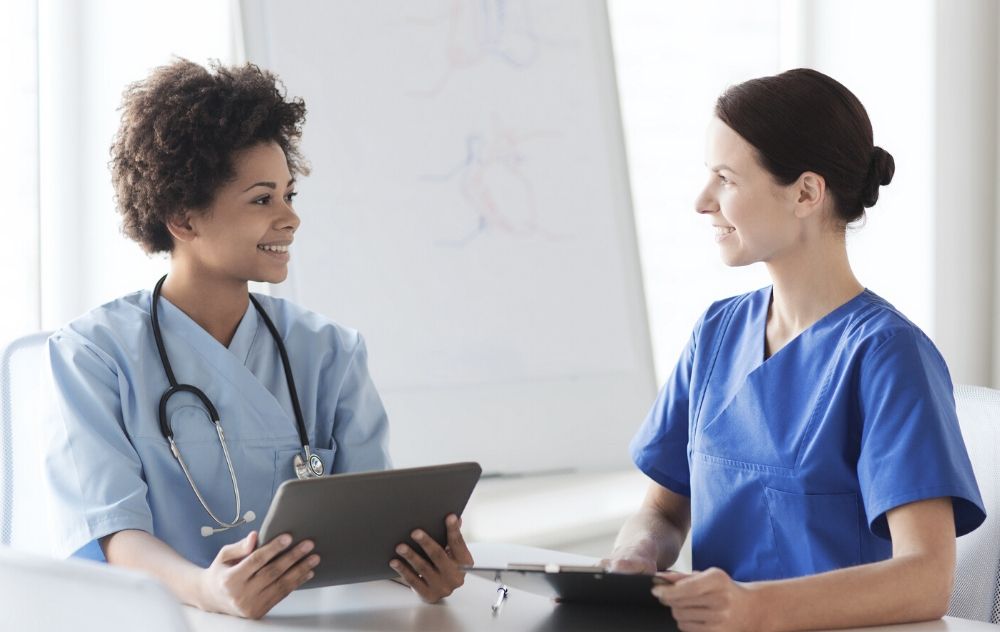 Thursday, April 16th, 2020
Telemedicine —using your computer, tablet, or smartphone to connect with your physician from home — is rapidly redefining health care. It is changing the way individuals seek and obtain medical advice, diagnoses, and prescriptions. More than half of U.S. hospitals use telemedicine to engage with patients remotely, from virtual consultations to monitoring vital signs.
At USA Vein Clinics, our vein treatment specialists are now using telemedicine services to provide quality vein care to patients regardless of their location.
What is Telemedicine?
Telemedicine is the remote delivery of health care services and clinical information using telecommunications technology, such as a computer, tablet, or smartphone. Common uses of telemedicine for vein care include:
Initial consultations
Symptom management
Pre- and post-procedure appointments
How Telemedicine Positively Impacts Health Care
Telemedicine provides several benefits, including the following:
Increased access to vein care — A key impact of telemedicine in health care is its ability to overcome geographic barriers, especially for specialized providers. This allows patients to be treated by high-quality physicians located outside of their immediate vicinity. Through telemedicine appointments, you can consult with far-away specialists while staying within your insurer's network. Telemedicine platforms also can provide you with information on your vein condition and allow you to easily ask questions about your care.
With the exception of in-office procedures, vascular specialists can assess a variety of venous issues through a virtual doctor visit, including:
Leg pain
Varicose or spider veins
Changes in skin color
Swollen legs and ankles
Leg ulcers
An enhanced patient-provider relationship — Another key aspect of how telehealth is transforming health care involves the doctor-patient relationship and the way in which physicians and patients interact.
With telehealth services, you can chat with your doctor directly using a secure in-app feature. You won't have to wait on hold over the phone. Simply send an instant message and go about your day until your doctor responds to you directly. He or she may choose to continue the conversation via the video feature, if necessary.
Telemedicine platforms include encrypted online video connections that are compliant with all HIPAA regulations. Two-way, secure videoconferencing allows you to comfortably share medical concerns with your provider. Having your physician easily accessible can enhance the doctor-patient relationship.
Improved health outcomes — E-visits make it easier and more convenient for you to stay healthy and engaged in your health care. On-demand telemedicine offers flexibility and eliminates the hassle of scheduling an in-office visit for a minor issue. Your doctor can quickly assess your symptoms, answer any concerns, and discuss treatment.
Schedule a Virtual Consultation
At USA Vein Clinics, we understand the significance of telemedicine and its impact on health care. That's why we offer virtual appointments that allow you to conveniently consult with a specialist regarding your vein disease or varicose vein issues. We want you to receive the care you need, when you need it.
When you schedule an online consultation with one of our vein specialists, you'll receive the following benefits:
High-quality health care — When you discuss your concerns with your doctor over a secure video chat on your computer or smartphone, you'll receive the same quality care as with an in-person visit, but from the security of your home.
Learn treatment options for your condition — A preliminary treatment plan will typically be recommended, based on the appearance of your leg veins. An ultrasound may be required at a later date.
Start conservative management today — Your vein specialist will discuss at-home care strategies you can perform to help your legs feel better.
Don't delay treatment, schedule a telemedicine consultation today — either online or by calling us at 888-768-3467.