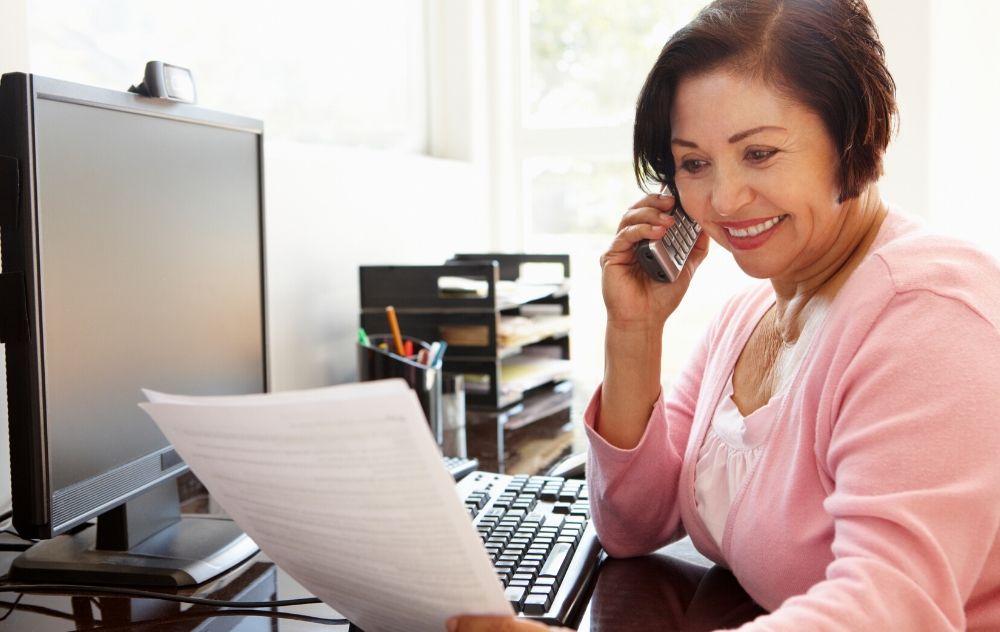 Tuesday, April 21st, 2020
Did you know there's an easier way to get health care? Telemedicine is gaining popularity in America. Virtual medical appointments, or e-visits, allow you to receive medical advice and guidance from the comfort of your home.
Along with primary care physicians, many specialists are now embracing telemedicine. If you want to discover the many benefits of telemedicine and learn about how this new approach to health care works, schedule an appointment with us today.
What is Telemedicine?
To clarify, telemedicine, also referred to as e-medicine, is virtual health care. Virtual health care uses digital devices to provide real-time health care to patients. You can consult with one of our vein doctors via video or phone to discuss your symptoms and work towards a diagnosis.
Common uses of telemedicine include:
Initial consultations
Symptom management
Pre- and post-procedure appointments
Follow-up visits
 Why Choose Telemedicine Services?
Telemedicine differs from traditional health care because the process is much quicker. As a result, you can avoid the hassle of scheduling an in-office visit for a minor issue. You can save yourself time and money by virtually meeting with your doctor. Telemedicine services may be a good fit if you…
Can't afford to take time off work or find child care
Are traveling or on vacation
Are housebound due to a natural disaster or other crisis
Want to save money on health care
Are chronically ill or elderly
Benefits of Telemedicine
Telemedicine is becoming an increasingly important part of the American health care infrastructure. Smartphone apps are connecting more patients with providers than ever before. Benefits of telehealth include:
Convenience — Skip the commute and the waiting room. Simply schedule an appointment and wait for their call.
Safety — E-visits help you avoid exposure to infectious viruses, bacteria, and other germs that may be present in medical facilities.
Affordability — Telemedicine appointments are covered by most insurance plans.
Greater accessibility — Telemedicine allows patients to be treated by our vein experts that may normally be too far from your location. These services allow you to meet with a specialist much easier if you are located in a very remote, rural area.
How Does Telemedicine Improve Quality of Care?
Telemedicine allows you to connect with specialists and receive valuable health information. Talking with a vein doctor virtually is much more effective than trying to address your concerns through endless Internet searches. Once you are in your telemedicine appointment, the physician will be able to see and hear you. This will help them make an accurate diagnosis and treatment recommendation.
E-visits also can reduce hospital admissions and limit the risk of overwhelming urgent care and ER facilities. This helps to reduce the burden on the health care system and limit exposure to the virus.
Telemedicine with USA Vein Clinics
One of the key advantages of telehealth is convenience. If you're looking to easily connect with a vein treatment specialist, we are here for you. We offer telemedicine appointments that allow you to conveniently consult with a vein specialist regarding your vein disease condition. To schedule, all you need is Internet access and a smartphone or computer that is equipped with a camera.
Once you schedule an appointment, one of our vein specialists will observe your symptoms. After they address your concerns, they will recommend a treatment that best fits your condition. We specialize in non-surgical, office-based procedures like ClariVein® and Endovenous Laser Treatment (EVLT). To verify your insurance coverage before you schedule, give us a call at 888.768.3467. Our representatives are happy to answer  any questions you may have. If you are experiencing vein disease symptoms, don't wait to get treatment. Give us a call today to see how we can help you.