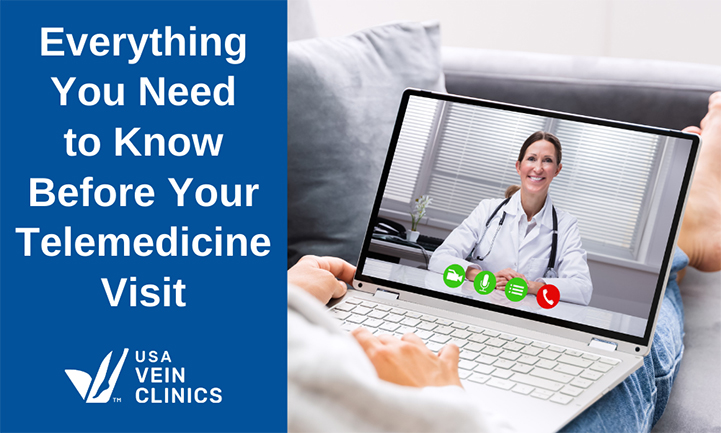 Tuesday, April 7th, 2020
If you scheduled a telemedicine visit with one of our vein specialists, you may be looking for telemedicine documentation guidelines. A telemedicine appointment, or online health consultation, allows you see your doctor without leaving your home. It's easier and more convenient than a traditional medical appointment.
Here's a closer look at what to expect and how to prepare for your telemedicine appointment.
Before Your Online Appointment
Once you've scheduled a telemedicine appointment, you can prepare by taking the following steps:
Check Your Webcam Quality
For the best virtual appointment, you and your doctor must be able to see each other clearly. That means you'll want to use a high-quality webcam. Your smart phone or computer is probably already equipped with an integrated webcam, but you should check the picture quality in advance by doing a video-chat with a friend.
Check your webcam position and sound quality
Sit or stand so that your camera is close to eye-level, which makes it easier to maintain eye contact and engage with your doctor. Check the sound quality and determine whether you need to move closer or talk louder so your doctor will be able to hear you clearly.
Make sure your notifications are on
You'll choose whether to receive a notification via text, email, or phone from the platform you'll use for your telemedicine appointment, so make sure you've set that up in advance of your appointment.
Prepare necessary documents for your e-visit
If this is the first time you are seeing this doctor, the necessary e-visit documents will include a brief rundown of your medical history including your current health status, past health issues, and diseases/conditions that run in your family. You will also want to have any relevant medical records and test results available, as well as the names and dosages of all medications you're currently taking (both prescription and over-the-counter).
Set up in a quiet place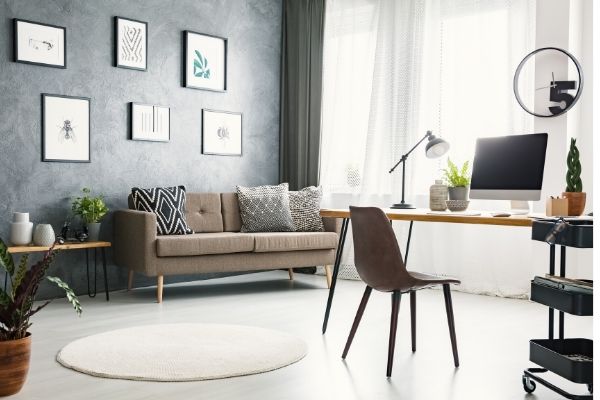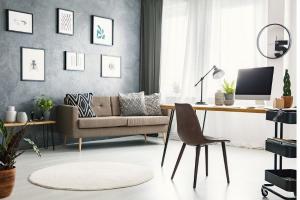 Before your appointment, have your documents at hand so you can refer to them as necessary. Double-check that your webcam is working, that your volume is on, and that your computer or smart phone is fully charged or plugged in. Confirm that your internet connection is working. If you have the option, use a wired internet connection, which is less likely to drop the connection. Close other computer programs or smartphone apps to maintain the highest possible technical quality for your visit.
Have your physician's phone number nearby
This is necessary in case there are technical issues during the call. During the appointment, make sure you give your doctor the details of your medical issue including your symptoms, their severity, and how long you've had them. Stay close to your computer and make sure your doctor can see and hear you, and that you can see and hear your physician, as well.
USA Vein Clinics Offers Telemedicine for Your Convenience
Do you want to consult with a vein doctor to address your vein disease concerns, on your own schedule? Schedule your vein telemedicine visit today. Our telemedicine service is a great way to consult with a vein specialist about your symptoms and even receive a diagnosis.
Questions? Give us a call at 888.768.3467. We are happy to answer any questions you may have about treatment options, vein disease symptoms, or insurance coverage.