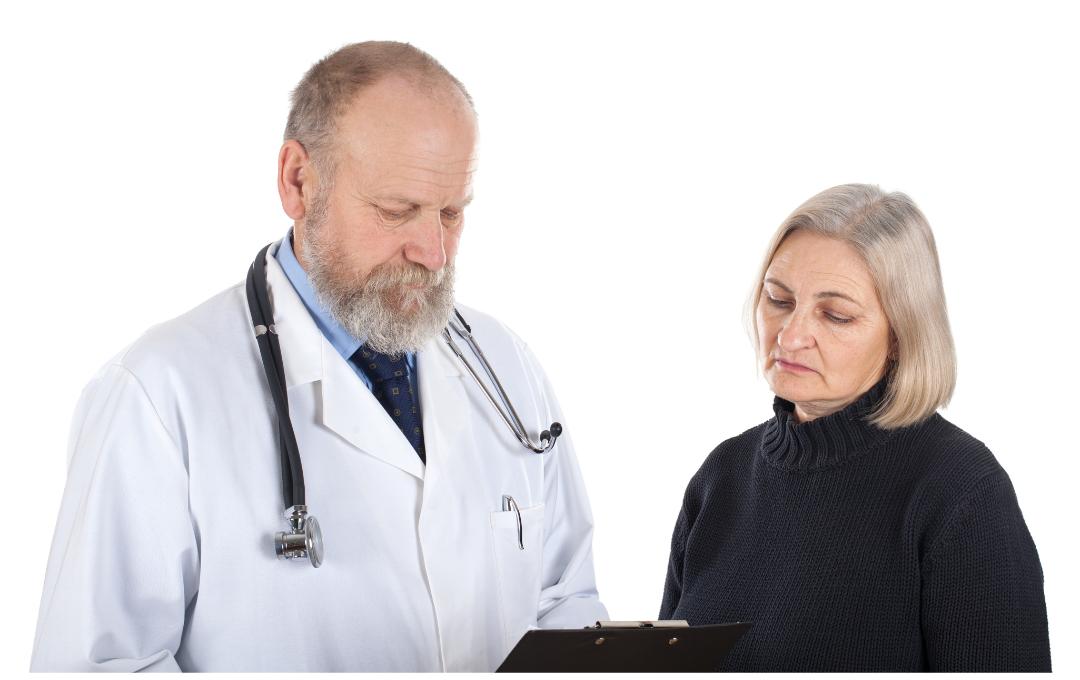 Wednesday, September 6th, 2023
Topics Covered in This Blog:
While varicose veins are among the most common health conditions, they are often signs of underlying vein disease, also known as venous insufficiency.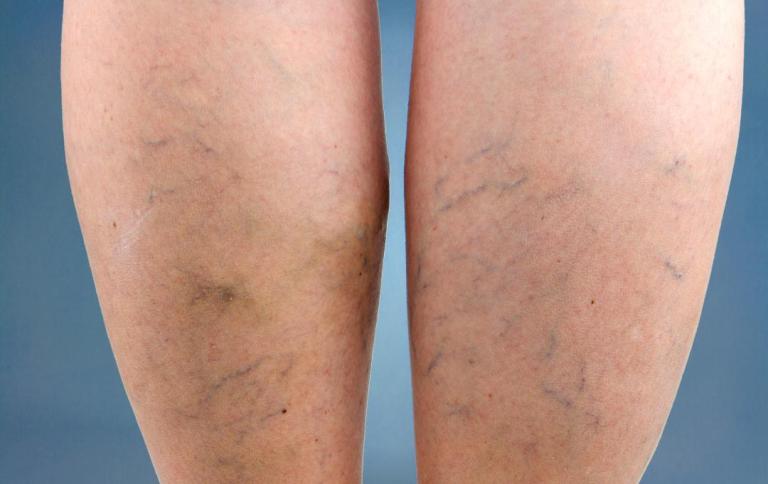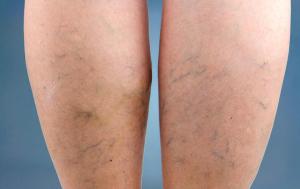 Vein disease occurs when damaged vein valves cause blood to pool within the legs. This can result in unpleasant and painful symptoms. Even though varicose veins can increase your risk of developing dangerous conditions like blood clots and venous ulcers, many people believe that varicose veins do not pose any serious health risks. This is not entirely true. If left untreated, varicose veins can lead to deep vein thrombosis or a pulmonary embolism.
You shouldn't delay vein evaluation if you are concerned about vein disease.  Here's everything you need to know about varicose vein symptoms, when to worry about varicose veins and the benefits of timely vein treatment.
When Should I Be Concerned About Varicose Veins?
It is important to understand when to worry about the unusual appearance of veins in your legs. If you are concerned about "Should I get my varicose veins treated?" we suggest that you keep an eye out for these common varicose vein symptoms:
A feeling of heaviness in the legs
Swelling in the calves, ankles, or feet
An itching or burning sensation near your visible veins
Pain relief when legs are elevated
Restlessness, especially at night
Leg cramping or aching
Difficulty standing for long periods
Slow-healing or non-healing wounds
Skin discoloration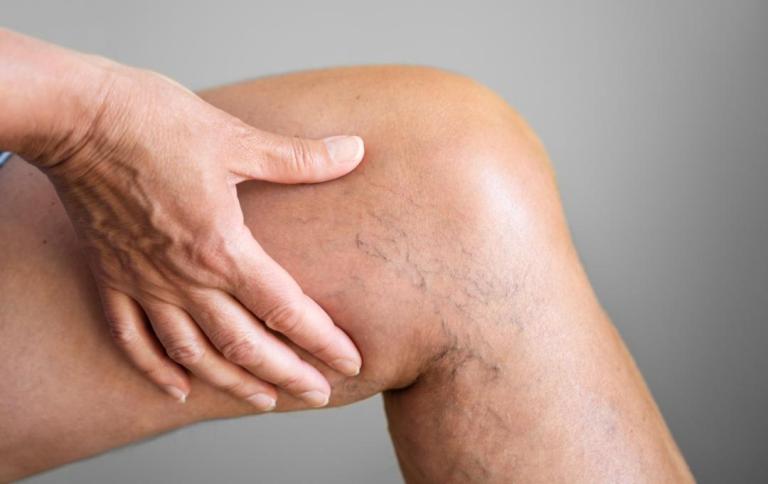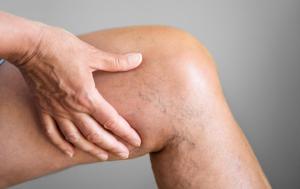 If you are wondering, "Should I get my varicose veins treated?" consider this:
Swollen legs and feet, especially if overweight, smoking, or sitting for long periods, may indicate poor circulation.
Frequent lower leg pain without injury suggests an underlying medical condition, such as vein disease. This pain may occur when walking or bending over, and lessen or go away with rest.
Discolored skin on the legs, red, blue, or purple veins, and slow-healing wounds may indicate poor blood flow and venous insufficiency.
Risk factors for varicose veins include family history, female sex, pregnancy, and obesity.
When Do Varicose Veins Need Treatment?
If you are already experiencing pain or discomfort, it is probably time to stop wondering when to treat varicose veins. Instead, make an appointment with a vein specialist for a detailed vein health evaluation. Even if your symptoms are less obvious, you may want to explore vein treatment. Since symptoms tend to progress over time, you can benefit from receiving treatment sooner rather than later.
Careful monitoring and early detection can help you avoid developing painful symptoms in the future. Seeking early treatment shouldn't be about wondering when to worry about varicose veins but about advocating for your health and preventing the condition from worsening over time. 
Varicose Veins: When to Worry and Seek Treatment at USA Vein Clinics
You may have been avoiding vein treatment due to the fear of pain and a long recovery from vein removal surgery. USA Vein Clinics offers specialized non-surgical treatments that can block off malfunctioning veins while leaving them in place.
After an initial consultation with one of our experts, we can determine which treatment is best for your vein condition. 
Answering why people worry about treatment can help you be educated about vein disease and be proactive in taking care of your vein health and overall well-being.
Fear of surgery: Did you know…
Minimally invasive vein treatments are available and are typically less painful and have a shorter recovery time than surgery.
Our experienced physicians at our vein treatment centers are highly experienced in performing these procedures safely and effectively.
The risks of minimally invasive vein treatments are very low.
Cost: Did you know…
Most major insurance companies and Medicare usually cover vein treatment for symptomatic vein disease.
We will confirm that your condition will meet insurance guidelines before the treatment.
At the end of your initial appointment that includes a comprehensive vascular ultrasound, our vein specialist will discuss your situation, and, if needed, suggest an individual treatment plan. We will then be able to provide you with the exact price.
Lack of awareness: Did you know…
Anyone can develop varicose or spider veins, and a few factors can increase a person's risk.
Leg pain or cramping, restless legs, especially at night, a feeling of heaviness or soreness, tenderness around veins, and itching or burning are all signs of vein disease.
Lack of time: Did you know…
Depending on the amount of veins that need to be treated, the procedure typically takes between 15 to 30 minutes from start to finish.
Outpatient treatments are performed right here in our accredited state-of-the-art medical offices.
Most vein procedures (such as EVLT)  usually take about 15 minutes. And then normal activities can be performed right away.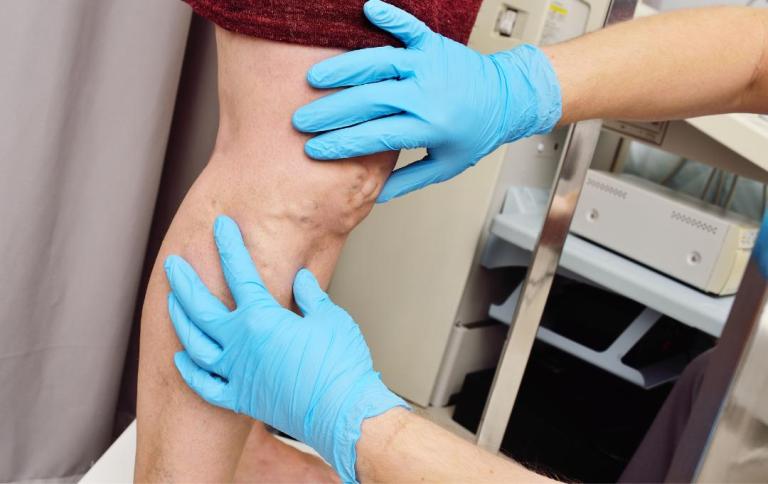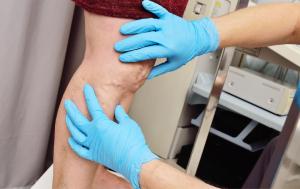 Vein Treatment Options at USA Vein Clinics
Our non-surgical, office-based procedures are all FDA-approved to effectively treat varicose veins at their source. We provide the following treatments:
Connect With Vein Specialists Near You
Where do you need a vein specialist?
Schedule Vein Treatment at USA Vein Clinics Today
At USA Vein Clinics, we believe that vein treatment should be easily accessible, affordable, and convenient. We now offer more than 160 convenient locations across 30  states. If you prefer, we also have virtual telemedicine appointments to help reduce the number of in-office visits. Most major insurance plans, including Medicare and Medicaid, typically cover vein treatment.
Our vein experts can help you find the answer to "When should I be concerned about varicose veins?" They will help you determine the right solution to treat your varicose veins and get you back to normal, active living. Contact us today by calling 888.768.3467 today or request an appointment.