Varicose Vein Treatment in Yonkers, NY
If you're searching for varicose vein treatment near Yonkers NY, visit our USA Vein Clinic off Central Park Avenue. Varicose veins are a symptom of vein disease, a common condition that prevents blood from circulating properly. This causes blood to pool in your legs, which can trigger uncomfortable or painful symptoms.
Approximately 20 percent of adults in the United States have a form of venous insufficiency, like varicose or spider veins. If you are one of the many people suffering from venous insufficiency it's time to find help. At USA Vein Clinics, we're dedicated to providing quality vein care to people nationwide, including Yonkers, NY.
Learn More About Your Symptoms
If you want to find out if your symptoms might be a result of venous insufficiency, take our 2-minute symptom quiz today. Or feel free to call us at 888.768.3467 to schedule an appointment for vein treatment in Yonkers, NY Varicose veins are not usually life-threatening, but if left untreated it can lead to more serious health conditions. These conditions include venous ulcers, infections, or blood clots.
Find A Trusted Vein Treatment Clinic New York
In order to make finding vein care as easy as possible for our patient's, we have dozens of trusted vein treatment clinics in New York, with more locations coming soon.
Our Yonkers, NY clinic is off of Central Park Ave near I-87 and numerous bus/subway stops. At our vein clinic in Yonkers, we offer minimally-invasive varicose and spider vein treatment to patients looking for lasting relief.
Find Relief From Your Vein Problems
At our state-of-the-art vein treatment clinic New York located in Yonkers, we offer a variety of treatments for vein disease.
Treatments our vascular surgeons provide at our Yonkers vein clinic include:
Our Specialists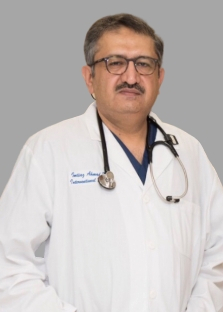 Imtiaz Ahmad

View Profile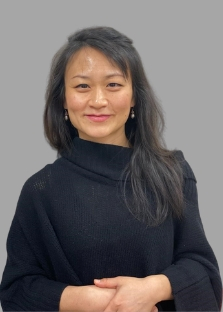 Yachao Zhang

View Profile
Personalized Care from Our Vein Doctors in Yonkers, NY
We want you to feel confident when choosing a vein treatment that is right for you. Our team members' top priority is to provide you with the information and support you need to find the treatment option that works best for you and one you can feel comfortable with.
Our treatments are covered by Medicare, most major insurance plans, and some Medicaid plans. If you decide to move forward with your treatment, our doctors and staff will support you throughout the entire process.
Ready to Schedule an Appointment?
If you have vein disease or varicose veins that are causing uncomfortable or painful symptoms that affect your quality of life, it may be time to seek help. At USA Vein Clinics, we believe everyone deserve access to vein treatments that are effective, affordable, and top-quality.
Use our interactive map to find our Yonkers vein clinic or one of our other New York locations so you can schedule your consultation today.