Vein Treatments in Lenox Hill, NY
More than 3 million Americans are diagnosed with varicose veins every year. For many, they're more than a cosmetic concern. Those who live with this common vein disease can experience fatigue, swollen legs and ankles, and muscle cramping. These vein disease symptoms can affect your ability to sleep, walk, and exercise. 
If you're living with vein disease and want relief, there's hope. Our innovative varicose vein treatments can relieve your symptoms and get you back to living your best life.
Our Lenox Hill vein specialist will listen to your concerns and discuss the various treatment options available. Generally, we can treat your varicose veins on an outpatient basis, so there are no hospital stays required. Our varicose and spider vein treatments are performed in our Lenox Hill, NY, vein clinic. They can take as little as 15 minutes!
Minimally-Invasive Lenox Hill, NY, Vein Treatments
We're proud to offer a comforting environment and compassionate care. At our state-of-the-art facility in Lenox Hill, NY, we use advanced ultrasound technology to locate diseased veins. This helps our doctors make the proper diagnosis.
We provide minimally-invasive vein treatments for venous insufficiency at our Lenox Hill, NY, vein clinic. From DVT treatment to varicose veins treatment, our vein specialists will help you choose the best treatment for your diagnosis. The procedures we offer are generally low-risk, so you won't have to deal with a long and uncomfortable recovery. You'll be exploring Central Park again in no time!
The following non-surgical, office-based procedures are available at the Lenox Hill clinic: 
Our vein specialists and state-of-the-art facilities are why we're considered America's #1 Vein Treatment Experts. Our clinic meets the accreditation standards set by the Intersocietal Accreditation Commission (IAC) for vascular testing. We set the bar high for vein treatments, providing a safe and positive environment for all patients. 
Looking for a Lenox Hill, NY Vein Treatment Specialist?
Don't wait for your vein disease symptoms to get worse. We have a team of skilled and highly-rated Manhattan vein specialists ready to create a personalized treatment plan. We'll provide attentive care and provide you with the expert advice you need from your first visit to recovery. 

Our Vein Specialists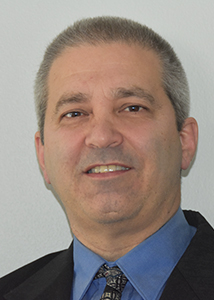 James Timothy Riley
M.D.
View Profile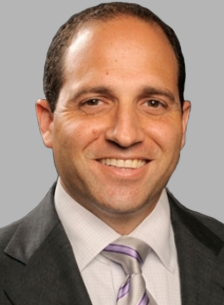 Richard DiFiore
M.D.
View Profile
How to Get to USA Vein Clinics in Lenox Hill
Our Lenox Hill, NY, vein clinic is conveniently located off 1st Avenue, near the corner of East 63rd Street. Just 6 blocks east of Central Park, the clinic is only a short walk away from 1st Avenue/East 62nd Street bus stop M15.
Nearby Cities We Serve:
Roosevelt Island

Little Brazil

Upper East Side

Yorkville
Vein Clinic Near Roosevelt Island: The Lenox Hill clinic is 3.4-mile away via the Ed Koch Queensboro Bridge Upper Roadway.
Vein Clinic Near Little Brazil: The clinic is a 1.6-mile drive via W 46th St and 1st Avenue.
Vein Clinic Near Upper East Side: Our Lenox Hill vein clinic is about 1 mile from the Upper East Side at 78th and 3rd Avenue. 
Vein Clinic Near Yorkville: Our clinic is around 1 mile South from Yorkville at 85th and First Avenue.
Book Your Lenox Hill, NY Vein Treatment Today
If you are having issues with your veins and want to learn more about how you can find relief, schedule a consultation with us today. Our team of specialists will discuss your symptoms with you and explain the different treatment methods to create a treatment plan that works best for you and your lifestyle. You can book your appointment with Manhattan's top vein treatment specialists online or by calling us at 888.768.3467.