Vein Treatment in Hialeah, FL 
About one in five adults develop varicose veins at some point in their lives. Varicose veins and spider veins aren't just cosmetic issues. They could be a symptom of venous insufficiency and can cause a range of symptoms, including discomfort, heaviness, itchiness, and leg fatigue. 
At our Hialeah vein clinic, we treat varicose veins and spider veins. Our experienced doctors specialize in minimally invasive treatments for vein issues, allowing you to get the best care in a vein clinic near you. 
You'll feel at ease in our state-of-the-art facility on 20th Ave. Our compassionate team can treat you in our office, helping you achieve better vein health with a non-surgical outpatient procedure. 
After your treatment, you'll be ready to enjoy the beautiful Floridian sunshine right away — and can finally go to the beach without worrying about your legs' appearance.
Schedule an appointment today and take the first step toward better vein health. 
Expert Vein Treatment Doctors in Hialeah, FL 
If you're looking for the best varicose vein treatment in Hialeah, FL, look no further. USA Vein Clinics is the largest network of vein treatment clinics in the United States, and our top-rated vein specialists in Hialeh have years of experience treating varicose and spider veins. 
We offer leading-edge treatments for varicose veins, as well as the best spider vein removal in Hialeah.
Our treatments are all non-surgical, so you don't have to take anesthesia or go to a hospital setting to receive care. We provide evidence-based procedures that are clinically proven to provide lasting results. 
Here are the treatment options we offer at USA Vein Clinics in Hialeah:
Our treatments have many advantages over surgery. They involve less discomfort and a shorter recovery, which means you can return to your active lifestyle faster.
For example, with Endovenous Laser Treatment — considered the gold standard for treating varicose veins — you can resume most of your daily activities right after treatment. 
Visual Sclerotherapy for spider veins, which your doctor can use alone or along with a varicose vein treatment, usually takes less than 30 minutes, and the results are swift. Blood flow is rerouted to healthy veins immediately, and you'll notice your veins start to fade within days. 
The doctors at USA Vein Clinics specialize in effective, outpatient FDA-approved treatments. After your consultation with one of our vein specialists, you'll feel confident with your treatment plan and know that you'll be back on your feet right after your procedure.
Looking for a Hialeah Vein Specialist?
Our vein doctors are skilled physicians who specialize in treating venous insufficiency. They are some of the top specialists in Florida, which means rest assured you're receiving care from the best vein doctor in Hialeah.
When you come to our clinic, you can expect personalized attention and premium medical care. Our doctors will take the time to discuss your health and create a customized treatment plan so you can start the path to recovery with complete peace of mind. 
Our Vein Specialists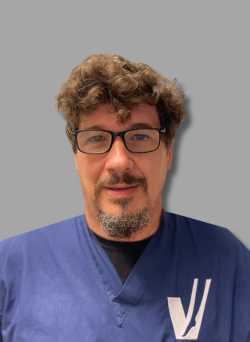 Brian King Zebrowski
M.D.
View Profile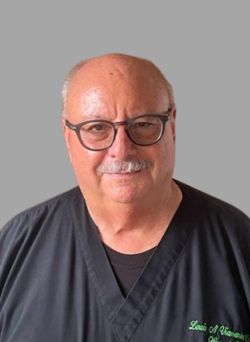 Louis Viamontes
M.D.
View Profile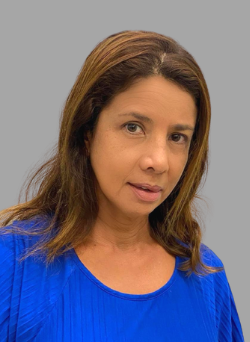 Olga Lucia Duran Castro
M.D., PH.D.
View Profile
Our Vein Clinic Accepts Most Insurance Plans
At USA Vein Clinics, we believe quality vein care doesn't have to be costly, uncomfortable, or inconvenient. It's our mission to make effective, compassionate vein care available to anyone who needs it.
That's why we help our patients find out about insurance coverage details before their appointment. Schedule online to get details and verify your insurance right now. You can also call our office at (786) 673-2573 to learn more. 
We accept most major insurance plans, including Medicare and some Medicaid plans, which means your vein treatment is likely covered. We'll do our best to maximize your coverage and help you get affordable treatment. 
How to Get to Our Vein Clinic in Hialeah
USA Vein Clinics is located at 7100 W. 20th Ave. We are in Suite 412 near the Palmetto General Hospital. If you're driving to our Hileah clinic, we're about a half-hour drive from Miami and 36 minutes south of Fort Lauderdale. When you arrive, you can park in the Palmetto Medical Plaza parking lot.
If you're taking public transportation to your appointment, our vein clinic is accessible via Hialeah's Flamingo line — get off at the Palmetto General Hospital bus stop near 69th Street. 
Nearby Areas We Serve:
Miami Gardens

Miami Lakes

Palm Springs North

Miami Springs

Doral

Bunche Park

Medley

Westview

Miramar

Opa-Locka

West Little River
Vein Clinic Near Miami Gardens: Our clinic is about a 10-minute, 4.0-mile drive along NW 77th Ct.
Vein Clinic Near Miami Lakes: We're only a 3.9-mile drive from Miami Lakes. Take Miami Lakes Dr W and FL-826 S and you'll be here in about 15 minutes.
Vein Clinic Near Palm Springs North: Our clinic is about 10 minutes from Palm Springs North. Take NW 77th Ct and FL–826 S for 3.8 miles.
Vein Clinic Near Miami Springs: Miami Springs is about 5.6 miles away. Take FL-826 N and you'll be here in about 20 minutes.
Schedule Your Vein Treatment in Hialeah, FL
Varicose veins and other symptoms of venous insufficiency can cause chronic pain and interfere with your everyday life. They can also worsen over time, leading to more discomfort and the risk of complications. 
The experienced, caring doctors at USA Vein Clinics in Hialeah can provide effective vein treatment that doesn't involve surgery or a lengthy recovery time.
We offer advanced, non-surgical varicose veins and spider veins treatments at our clinic, enabling you to get world-class medical care in a comfortable environment. Book an appointment using our easy online scheduling tool or call the Hialeah vein clinic today at (786) 673-2573  to speak with one of our friendly medical associates. 
Frequently Asked Questions
What vein treatments does the USA Vein Clinics in Hialeah offer?
At the USA Vein Clinics in Hialeah we provide a suite of minimally invasive procedures, including Endovenous Laser Treatment (EVLT), Varithena Vein Treatment, Ultrasound-Guided Sclerotherapy (UGSC), Visual Sclerotherapy, and ClariVein® Procedures. These treatments are designed to alleviate the symptoms of vein disease and improve the appearance of varicose and spider veins.
How should I prepare for my appointment at the USA Vein Clinics in Hialeah?
Before coming in for your treatment at our Hialeah center, we recommend avoiding specific medications and substances. Bring essential items like your photo ID, current medications list, any previous vein treatment records, and your insurance card. Please arrange for someone to accompany you if needed after the procedure.
How can I consult with a vein specialist in Hialeah?
To discuss your vein concerns with a specialist, you can schedule an appointment at our Hialeah clinic. Alternatively, you can opt for a telemedicine consultation. Our treatment methods are minimally invasive, ensuring shorter recovery times and the ability to return to normal activities promptly.