Vein Treatments in Tamarac, Florida
Leg cramps, hip pain, and fatigue are all symptoms of venous insufficiency. An estimated 150,000 new patients are diagnosed with vein disease each year. Besides the cramping and pain, if left untreated, vein disease can cause serious health issues such as strokes and heart attacks. For those who smoke, are obese, or inactive, the risk of vein disease increases, especially for those over 40.
If you experience leg pain, numbness, itching, or other vein disease symptoms, especially after physical activity, it's important to seek a professional diagnosis. Early detection and treatment are essential for minimizing the pain, health risks, or other negative effects caused by vein disease. Even if you don't have visible varicose or spider veins, these disease symptoms shouldn't be ignored.   
As a resident of Tamarac, Florida, you can count on the best diagnosis for your symptoms and leading-edge vein treatments from highly regarded vein care specialists at our clinic. 
SCHEDULE AN APPOINTMENT AT VARICOSE VEIN TREATMENT IN TAMARAC, FL
Minimally Invasive Vein Treatments in Tamarac
Our goal is to relieve symptoms and minimize the impact of vein disease on your quality of life. We offer safe and effective treatments that can help decrease the impact of vein disease. Our years of experience mean you can get the care you deserve at our vein clinic in Tamarac, Florida. 
The vein specialists at our Intersocietal Accreditation Commission (IAC) accredited facility employ the latest imaging technology to accurately assess vein disease. 
We offer the latest non-surgical, office-based vein disease treatments at our Tamarac vein clinic:
Looking for a Vein Treatment Specialist in Tamarac?
We are on a mission to transform the lives of our patients through advanced, high-quality vein disease treatment. A skilled Tamarac vein specialist looks forward to being your trusted and compassionate partner throughout your treatment journey.
Our specialists create a customized plan strategy for your pain relief and varicose veins treatment. The result is a minimally invasive approach to vein care that can minimize symptoms, risks, and recovery times.
Our Vein Specialists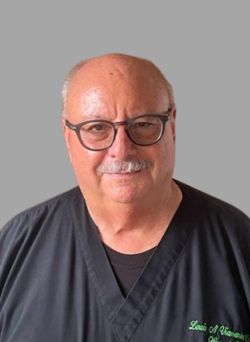 Louis Viamontes
M.D.
View Profile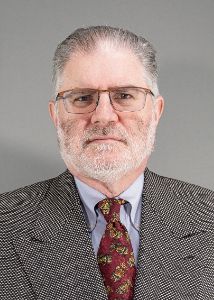 Michael Levy
M.D., FACS, FACC, FAHA, FACCP
View Profile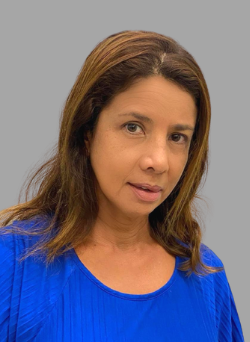 Olga Lucia Duran Castro
M.D., PH.D.
View Profile
We are Vein Treatment Experts
The vein treatment clinic in Tamarac, FL, specializes in vein disease that affects the lower legs. If you want the most experienced vein doctors in Florida, you'll find them at our clinic. You can count on expert and empathetic care for the following conditions:
Vein disease

Varicose or spider veins

Restless Leg Syndrome

May-Thurner Syndrome
Beginning Your Vein Treatment in Tamarac, FL, on N State Rd. 7
You can feel confident choosing USA Vein Clinics for your spider vein and other vein treatments in Tamarac. We offer minimally invasive vein treatment in Tamarac to help you get relief from the pain associated with vein disease at our state-of-the-art facilities. Our goal is to provide compassionate care and make you comfortable throughout the process.
We recognize the stress that comes with medical procedures as you deal with symptoms of vein disease. Our team of empathetic specialists and supporting staff are here to give you the care you need.
Confirm Your Insurance Coverage
The insurance specialists at USA Vein Clinics are ready to work with you to get the most out of your insurance benefits. We'll take care of the necessary paperwork for approval. We work with a wide range of providers who cover our vein treatments.
You can verify online with our service scheduler if you don't see your provider on the list or aren't sure if they will cover your Tamarac vein treatment. You can call us at our local number (786) 567-4850 if you have further questions.
How to Prepare for Your Visit
When you come to an appointment for your Tamarac varicose veins treatment, you will need to bring the following with you:
Current photo ID
Insurance information
Medical records
List of all current prescription and over-the-counter medications
Information about any previous medications or treatments for your condition
Before you visit our vein clinic in Tamarac near you, please follow these instructions:
Wear clothing that is loose-fitting and comfortable
Avoid wearing any moisturizer or lotion to the visit
Wear your compression stockings or bring them with you
Eat your regular meals
Drink adequate water throughout the day prior to your appointment
How to Get to USA Vein Clinics in Tamarac
You'll find our clinic at 5409 N State Rd 7 Tamarac between the Post Office and Lakeside Drive. 
Nearby Cities We Serve:
Palm Aire

Lauderdale Lakes

Inverrary

North Lauderdale
Vein Clinic Near Palm Aire: Our Tamarac clinic is only a couple of miles from Palm Aire, less than a 10-minute drive via Northwest 31st Avenue and Prospect Road. 
Vein Clinic Near Lauderdale Lakes: We are about a 10-minute drive from Lauderdale Lakes, a short 3-mile trip south on North State Road 7. 
Vein Clinic Near Inverrary: The clinic is less than 5 miles from Inverrary and it only takes about 10 minutes via Rock Island Road and Northwest 62nd Street. 
Vein Clinic Near North Lauderdale: North Lauderdale is about 3 miles from the clinic in Tamarac and it takes less than 10 minutes via Kimberly Boulevard and North State Road 7. 
Book Your Vein Treatment in Tamarac
We take pride in delivering high-quality, customized vein care to improve the health and well-being of our patients. Take the first step to get your health under control when you request a consultation or by calling us at (786) 567-4850.