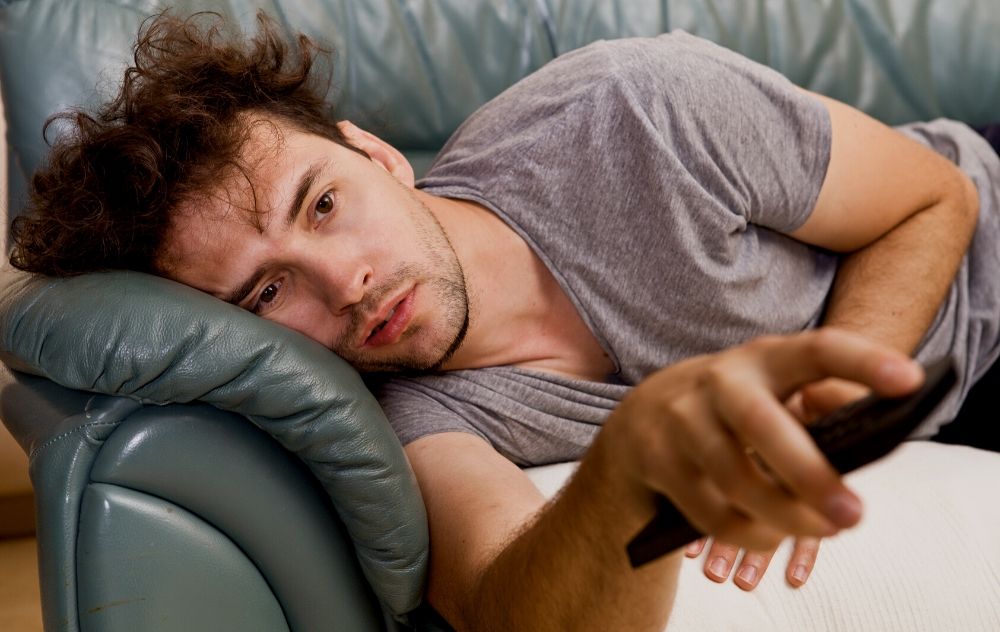 Thursday, March 26th, 2020
Healthy Living at Home: Why It's Important
For some people, spending more time than usual at home often leads to chronic-laziness. It's understandable that after hours of binge-watching Netflix, the last thing you want to do is get up and exercise. Although it may be all too easy to fall into not-so-healthy habits while spending more time at home, we are here to emphasize the importance and benefits of healthy living at home. Avoiding bad habits is not only good for your overall health, but it can also help reduce your risk for vein disease.
When we say "healthy living at home" we mean a lot more than just doing a few crunches and drinking an extra glass of water. Healthy living at home is a way of maintaining a healthy lifestyle without having to leave the house. You don't need an expensive gym membership or to hire a certified nutritionist to start making better choices for your health. Once you re-train your mind and body to avoid unhealthy habits, your long term health will improve and you will reduce your risk for developing serious health issues like vein disease.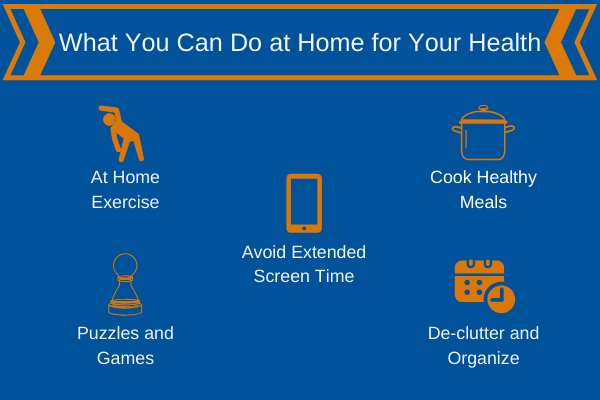 Activities for Healthy Living at Home
There are a variety of activities that you can do at home, for little to no cost, that can benefit your health and well-being. Some of the best ways to be healthy at home include:
At-Home Exercise
Try doing some Pilates or yoga while watching TV. Doing any form of mild exercise throughout the day is a great way to stimulate your blood circulation and help prevent vein disease.
Cook Healthy Meals
Healthy living at home means lots of cooking. Use this as an opportunity to try new recipes and explore different foods. Try to adopt these new healthier cooking habits into your daily life. Plus, eating at home is a great way to save money, so it's a win-win!
Avoid Extended Screen Time
Smartphones have made it way too easy to lose hours of your day staring at a screen. Studies have shown that extended screen time can have negative effects on your physical health. Also, most of us are sitting down when looking at screens, which can cause poor blood circulation, the leading cause of vein disease.
Do Puzzles and Games
Doing Sudoku, crosswords, jigsaw puzzles, or board games, are a great way to keep your mind active while at home. This is also an activity that can be fun to do with your family. It's important to incorporate a variety of activities into your day to maintain optimum physical and mental health.
De-clutter and Organize
Visual clutter oftentimes makes your head feel cluttered and can even impact your health. Use your time at home efficiently by clearing up any clutter and organizing storage areas. This can also be a great way to incorporate some mild exercise into your day as the cleaning will get you up and moving around the house.
Your health and well-being are priceless. When you are spending time at home, think about ways you can benefit your health without spending money or leaving the house, and don't be afraid to get creative! The most important thing is that you don't spend hours a day sitting on the couch watching TV or scrolling on social media. Be proactive about your time, get things done that you have been putting off, and if you need to consult with a vein health specialist, you can always contact us.
Online Health Consultations
If you have been sitting around at home, you may be worried about developing vein disease or varicose veins, especially if you know you're at risk. At USA Vein Clinics, our #1 priority is the health and safety of our patients. We never want anyone to suffer from painful and debilitating vein disease symptoms like varicose veins. In order to provide continued access to quality vein care, we also offer initial vein consultations online. This means that you can meet with one our vein specialists from the comfort and convenience of your home. No more waiting at a clinic–now you can consult online with our skilled specialists and physicians about all your vein disease concerns.
Avoid Wait Times and Get Expert Advice Today
Once you schedule an appointment for an online health consultation, one our specialists will reach out at time most convenient to you. Don't just sit at home wondering what you can do about your varicose veins, give us a call to find out how we can provide a real solution for you. Our online health consultations are covered by most insurance companies, including Medicare and Medicaid. If you have a question regarding your coverage, you can always give us a call at 888.768.3467.