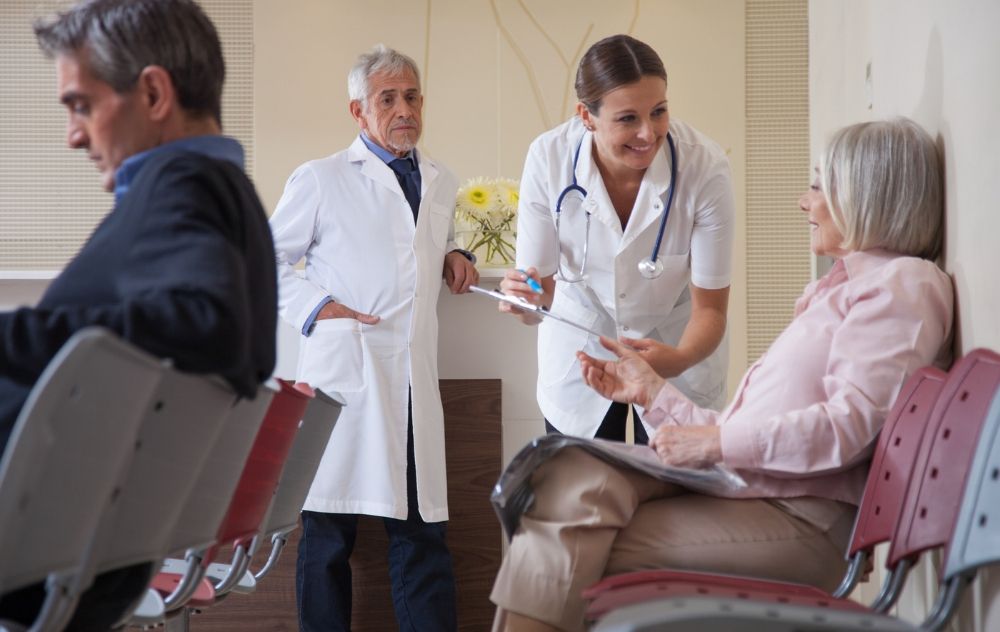 Wednesday, October 23rd, 2019
What is an outpatient clinic?
There are many benefits of outpatient clinics. Out patients clinics have the ability to offer convenient access to medical treatment. These clinics do not require hospital admission or overnight care. Many outpatient clinics have their own medical staff and doctors that do not travel around to hospitals. The majority of outpatient clinics provide medical care such as consultation, diagnosis, treatment, and recovery follow-ups all under one roof.
Many people are opting for outpatient clinics because they can get in and out faster than a hospital. Treatments offered at a clinic likes ours, are minimally invasive allowing the patient to recover in the comfort of their home and resume normal activities the same day. People tend to get treatment done within the same-day. Another growing need is a strong expertise in a specific field. Physicians are able to focus on one area of medicine to truly become an expert in their field. More people are looking for this undivided attention that you may not see in large hospital systems.
What are the benefits of outpatient clinics?
Convenient Access
Outpatient centers are conveniently located in areas easily accessible to patients and physicians alike. Most physicians live near the area they work because outpatients facilities dedicate their practice to the communities they serve. They provide a full range of services with some services at a lowered cost due to the fact that operating a small clinic is much cheaper than running an entire hospital. There are typically more outpatient clinics than hospitals in a community, Therefore, it is easier to open centers near public transportation.
Freedoms for Doctors
Since outpatient clinics are typically smaller than a large hospital system, they offer a more personalized feel when it comes to interacting with the patients. It's easier to get to know the supporting medical staff and technicians; consequently creating a "family-like" atmosphere. This is an enticing incentive for attracting quality physicians and medical team members.
The People Have Spoken
Nonsurgical treatments are becoming more sought after, because the aging population wants the ability to avoid general anesthesia and surgical procedures as much as possible. Data suggests that outpatients procedures are going to increase in the next few years.
Specialized Treatment
Unlike many doctors staffed in large hospital systems, they perform many different procedures and tests throughout their day. At these clinics, the highly specialized physicians gain focused experience. For example, our vein treatment specialists solely treat venous and vascular diseases at our facilities. This makes certain they are able to focus on new advances and research in their specialized field of medicine.
What is office-based vein treatment?
These are minimally invasive, outpatient vein treatments such as Endovenous Laser Treatment (EVLT), Ultrasound-Guided Sclerotherapy (USGS), Varithena, or Visual Sclerotherapy that treat various aspects of vein disease without surgery. These treatments utilize advanced minimally invasive technology to diagnose and treat underlying venous insufficiency. They are considered office-based because the diagnosis and treatment are performed in our clinics.
What are the benefits of minimally invasive vein treatment?
Minimally invasive vein treatments serve as alternatives to surgical treatments previously used to treat vein disease. Thanks to developments in medical technology, vascular specialists can provide non-surgical treatment options to patients who suffer from symptoms of vein disease. The benefits of minimally invasive vein treatment include:
Convenience: We offer treatment during outpatient appointments so you are able to go home on the same day. With some options taking less than 15 minutes, you can fit vein care into your busy schedule.
Low Risk: Our treatments do not use general anesthesia, offer little to no scarring, and have minimal risks of postoperative infection.
Coverage: We work with most major insurance providers and we have dedicated insurance specialists to assist with determining our patients' insurance coverage.
Where can I find outpatient vein treatment?
If you are experiencing leg pain, swelling, aching, restlessness, or heaviness, don't ignore your symptoms. Vein disease is progressive, which means that it may get worse over time without treatment. Underlying venous insufficiency can easily be treated at any of our vein clinics located across the nation. You can make an appointment online 24/7 with our convenient scheduling form or check for a location near you with our interactive map.