Vein Treatment Clinic in Hialeah, FL 
While about one in five adults have varicose veins, many do not realize that this condition is more than a cosmetic issue. Varicose veins are a symptom of venous insufficiency, and they can cause discomfort, heaviness, leg fatigue, itchiness, and skin discoloration. Fortunately, there are non-surgical options available that make treating your varicose veins simpler than ever. Our vein center in Hialeah, FL, offers effective, convenient treatments designed to fit into your busy schedule.
A condition called venous insufficiency causes symptoms including varicose veins. With venous insufficiency, the valves in your veins that help pump blood to your heart are weak or damaged. Instead of pumping blood to your heart efficiently, blood can pool in your veins — especially the veins in your legs. While the condition isn't life-threatening, venous insufficiency increases the risk for developing blood clots, infections, and ulcers.
Venous insufficiency can affect anyone. Risk factors include:
Age
Inactivity
Being overweight or obese
A family history of varicose veins or deep vein thrombosis (DVT
Pregnancy and childbirth, especially if you've had multiple pregnancies
Venous insufficiency is common, yet many people fail to seek treatment for this condition. They may fear that treatment is expensive or painful, or that it will take too long. At USA Vein Clinics, however, quality vein care doesn't have to be costly, uncomfortable, or inconvenient. It's our mission to make effective, compassionate vein care available to anyone who needs it. To serve as many patients as possible, we have clinics across the country, including our vein specialists in Hialeah, FL, at 7100 West 20th Avenue (in the Palmetto Medical Plaza, next to Palmetto General Hospital), which is accessible via Hialeah's Flamingo transit line .
Expert Minimally Invasive Vein Treatment in Hialeah, FL 
Our highly skilled vein doctors in Hialeah, FL, provide the latest non-surgical treatments, including:
The treatments we offer have many advantages over surgery. They involve less discomfort and a shorter recovery, which means you may be able to address and treat even the most serious vein problems in minimum time. The doctors at USA Vein Clinics specialize in simple, outpatient FDA-approved treatments. You'll feel confident with your treatment plan, and know that you'll be back on your feet immediately after your appointment.
If you're worried about treatment cost, consider this: Most major insurance plans, Medicare, and some Medicaid plans cover our treatments. We'll do our best to maximize your coverage.
Looking for a Vein Treatment Specialist in Hialeah?
Our vein specialists in Hialeah, Florida are experienced to treat your vein disease. Our doctors will take the time to discuss and create a customized treatment plan so you can start the path to recovery.
Our Vein Specialists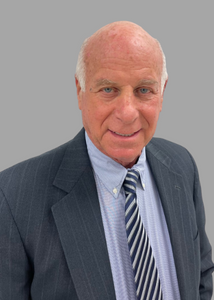 Michael Jacoby
M.D., F.A.C.S.
View Profile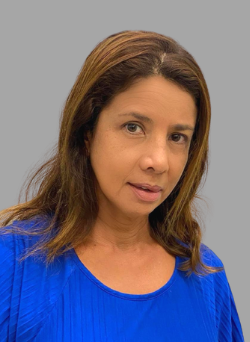 Olga Lucia Duran Castro
M.D., PH.D.
View Profile
How to Get to Our Vein Clinic in Hialeah
You'll find our vein clinic at 7100 W. 20th Ave. We are located in Suite 412 inside Palmetto General Hospital.
Nearby Areas We Serve:
Miami Gardens
Miami Lakes
Seminola
Palm Springs North
Miami Springs
Vein Clinic Near Miami Gardens: Our clinic is about a 10-minute, 4.0-mile drive along NW 77th Ct.
Vein Clinic Near Miami Lakes: We're only a 3.9-mile drive from Miami Lakes. Take Miami Lakes Dr W and FL-826 S and you'll be here in about 15 minutes.
Vein Clinic Near Seminola: When you're coming from Seminola, we're a 5.9-mile drive along FL-934/Hialeah Expy and FL-826 N. You'll be here in about 20 minutes.
Vein Clinic Near Palm Springs North: Our clinic is about 10 minutes from Palm Springs North. Take NW 77th Ct and FL–826 S for 3.8 miles.
Vein Clinic Near Miami Springs: Miami Springs is about 5.6 miles away. Take FL-826 N and you'll be here in about 20 minutes.
Schedule Your Vein Treatment in Hialeah, FL
While varicose veins and other symptoms of venous insufficiency can cause chronic pain and interfere with your life, you no longer have to simply live with them. At USA Vein Clinics, our experienced, caring doctors and staff will support you throughout the treatment process. Use our interactive map to find our clinic at 7100 West 20th Avenue, in the Palmetto Medical Plaza,  and other locations, then, schedule your consultation today.