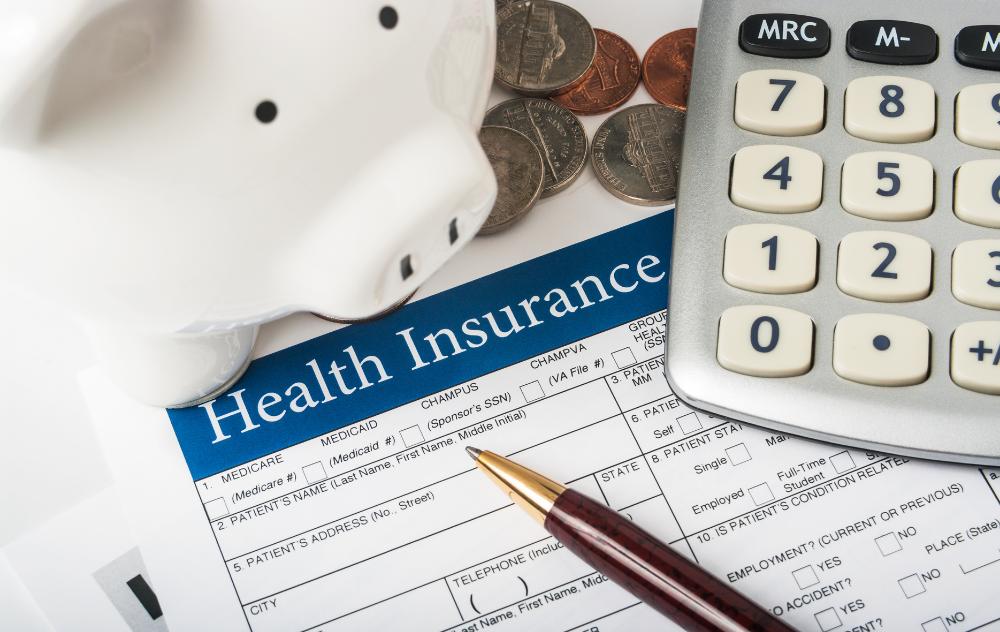 Sunday, October 23rd, 2022
If you suffer from pain, discomfort, or other vein disease symptoms, the last thing you need is confusion over how your health insurance plan works. Vein disease, also known as venous insufficiency, is a common health condition that affects millions of people in the United States. It is also the underlying cause of swollen, twisted, and unsightly varicose veins. When left untreated, vein disease can lead to dangerous health issues like blood clots and venous ulcers.
If you've been diagnosed with vein disease, you may be wondering, does insurance cover varicose vein treatment?
We have good news: Most major health insurance plans generally cover vein treatment. Just be aware that out-of-pocket costs vary, and navigating the system can be confusing.
Understanding insurance and if your vein treatment is covered can help you make important decisions about taking the step towards treatment.
Does Health Insurance Cover Varicose Vein Treatment?
If you have painful and uncomfortable vein symptoms, rest assured that health insurance usually covers varicose vein treatment. The most important thing to understand is that vein treatment must be deemed a medical necessity for coverage. That term describes health care services or supplies needed to diagnose or treat an illness, injury, condition, disease, or symptoms. In addition, the services or supplies used must meet accepted standards of medicine.
If you suffer from varicose veins, you know the resulting health issues aren't just cosmetic. Varicose veins can cause a range of life-altering symptoms, including:
Heavy legs
Swelling
Itching and burning
Pain relief when legs are elevated
If you are experiencing any of the above symptoms, we recommend contacting a vein specialist to explore your treatment costs options. When it comes to vein treatment, the exact medical costs vary plan to plan.
The two largest cost-determining variables are:
Whether you have an HMO or PPO health insurance plan
If your provider is in or out of network with the plan
In the following section, we will describe the differences between an HMO and a PPO. To prepare for that, let's first define several common insurance terms:
Monthly premium: This refers to the set amount that your insurance company charges you each month. You are required to pay this amount to keep your policy active, whether or not you use any medical services.
Copay: This term is short for copayment, or the amount that you are required to pay for a covered healthcare service. This amount can vary. For instance, you may have a copay of $20 per doctor's appointment or $100 for an emergency room visit. Often, insurance plans with lower monthly premiums have higher copays, and vice versa.
Deductible: This is the amount you pay for covered services before your health insurance plan takes over and starts to pay. If you have a $1,000 deductible, you must pay for all healthcare services until costs reach $1,000. Not all insurance plans involve a deductible.
Coinsurance: Instead of a co-pay, some health insurance plans require that you pay a percentage of expenses after reaching your deductible. For example, an 80/20 plan means that after reaching your deductible, your plan will pay 80% of expenses. You will be responsible for the other 20% until you reach your plan's out-of-pocket maximum.
Out-of-pocket costs: This involves any healthcare expenses that aren't covered by your insurance plan. These can include your monthly premium, any copays or coinsurance charges, and all accrued costs before reaching your deductible.
HSA/FSA: Health Savings Accounts (HSA) or Flexible Spending Arrangements (FSA) set aside tax-free funds for out-of-pocket expenses. An HSA is used in conjunction with a high-deductible health insurance plan. An FSA is used similarly, but only offered as part of an employee benefits package.
CareCredit: You may be able to use CareCredit as a method of payment for out-of-pocket medical expenses. If approved for this medical financing option, you can use it to receive special financing terms for health expenses. This can be particularly helpful if you are not covered by health insurance but need medical services.
What Is the Difference Between an HMO and a PPO?
HMO
A Health Maintenance Organization, or HMO, is an organized network of doctors, hospitals, and other medical providers. These individuals and organizations have agreed to accept payment rates that are predetermined by the insurance company. This healthcare model generally results in lower monthly premiums for patients.
Some HMO plans require a primary care physician (PCP) to direct your care. Once primary care is established, your PCP can refer you to a vein specialist or other medical specialties when necessary. These providers must be in-network and your HMO will pay them directly. If you choose to see a provider out-of-network, you will be responsible for paying all involved costs out-of-pocket.
PPO
Similar to an HMO, a Preferred Provider Organization (PPO) features a network of medical providers. These providers have also agreed to provide services for pre-established rates. However, PPOs generally involve higher monthly premiums and out-of-pocket costs for patients.
PPO costs are higher than HMO costs for several reasons. First of all, PPOs provide greater flexibility to visit a broader range of healthcare providers, including those out-of-network. Also, you are not required to establish care with a PCP. This can be more convenient since you don't need a referral to visit a vein specialist or other medical specialists.
With a PPO, one thing to keep in mind is that you may need to pay upfront for services. This might involve a significant amount. Afterward, you would then file claims for reimbursement.
What Can I Do If I Don't Have Health Insurance?
If you are avoiding vein treatment because you don't have health insurance, we want you to know there's help available. USA Vein Clinics offers the following options:
Discounted cost for patients who pay in full before their first treatment
Acceptance of CareCredit payment method
Vein Treatment at USA Vein Clinics
At USA Vein Clinics, our vein specialists treat varicose veins, spider veins, venous ulcers, restless leg syndrome, and other venous conditions. We are often asked:
We accept the above forms of health insurance, along with many additional insurance plans. If you are concerned about your insurance coverage and out-of-pocket costs, we are available to discuss your plan's details. Just give us a call at 888.768.3467.
If you have questions about the medical necessity of your vein condition, please schedule a consultation with one of our experts Our online schooling tool also offers insurance verification. We are available to meet with you virtually or at any of our locations across the country. Wherever we see you, we look forward to helping you take back control of your life!