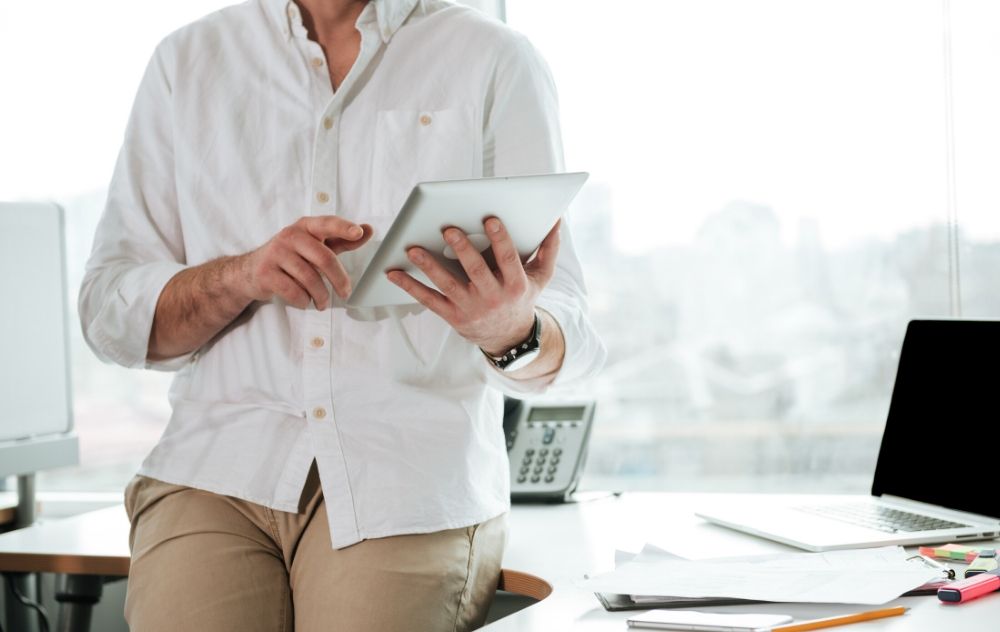 Thursday, May 7th, 2020
If you're considering a virtual doctor visit, you're in good company. While telemedicine has been around for decades, it's grown increasingly popular with patients and health care providers alike. The COVID-19 pandemic is one good reason to consider a telemedicine appointment, or medical e-visit. This type of virtual appointment is not only more convenient, but may be less expensive, as well. Read on to learn more about how to prepare and what you can expect when you schedule a telemedicine appointment.
When to Choose a Telemedicine Appointment
It's now easier than ever before to get the care you need from an expert vein specialist. These appointments may be used in several circumstances, including:
Diagnosis of a health condition — If you're seeking a diagnosis for vein disease, a telemedicine appointment may be much more convenient than traveling to one of our clinics. You can consult with a specialist to receive a diagnosis, and then work with the provider to schedule your procedure at a time most convenient to you.
Follow-up care — Telemedicine can be used for follow-up appointments, including after an in-office procedure.
Monitoring chronic disease conditions — Telemedicine allows you to consult with a vein specialist about your vein disease issues on your own time, from the comfort and safety of your home.
How to Prepare for Your Appointment
Contact your doctor's office to schedule your online doctor visit and provide your insurance details and any other requested information. After you schedule your e-visit, you should prepare by doing the following:
Double-check your webcam quality — If you have a newer computer or smartphone, your webcam is probably adequate for an e-visit. If you're not sure, do a test run of your picture and sound quality by video chatting with a friend before your appointment.
Choose a location for your appointment ahead of time — Pick a place that is quiet and where you won't be disturbed. Check that the position of the webcam is at eye-level to help facilitate communication with your doctor.
Check that your notifications are turned on — You'll get a phone call, email, or text to let you know that it's time for your virtual appointment.
Write down the questions you want to ask your doctor — If this is your first appointment, you may want to have your medical history on hand (including past health issues, surgeries, and conditions that run in your family) if you haven't already provided it. Write down your symptoms, when they started, what medications you're taking, and other relevant information and questions you want to cover.
On the day of your appointment, make sure your computer or smartphone is fully charged, your Wi-Fi is working, and your notes are nearby. Close other programs or apps and have your doctor's number at hand in case you experience technical difficulties.
During the appointment, simply talk with your doctor the way you would at a face-to-face visit. Tell them about your health issues and stay close to your screen so you and your doctor can clearly see and hear each other.
USA Vein Clinics: Offering Telemedicine Visits for Your Convenience
If you have varicose veins and are tired of dealing with the discomfort they cause, you're not alone. At USA Vein Clinics, we have more than 70 locations nationwide. Our goal is to provide our patients with affordable, safe, and effective treatments for vein problems of all kinds.
While we perform vein treatments in the office, we also offer remote doctor visits for initial and follow-up appointments for your comfort and convenience. We are always here to answer any questions you may have about vein conditions and treatment options. We accept most insurance plans, including Medicare. If you want to verify your coverage before you schedule, just give us a call at 888.768.3467.