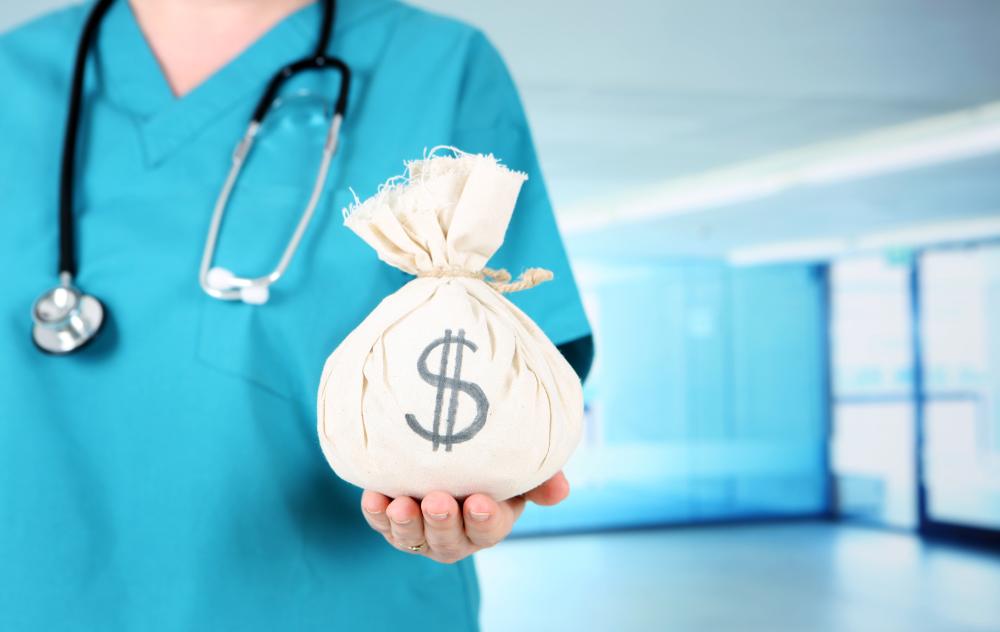 Monday, July 18th, 2022
Topic covered in this blog
How Much Does Varicose Vein Treatment Cost?
Having experienced discomfort for years, seeing your legs swell, and wanting your legs to look attractive, you decide to see a vein specialist at USA Vein Clinics. Compared to decades ago, when family or friends suffered from vein disease, today's diagnosis and treatment options are far superior. You will be happy to know that health insurance usually covers varicose vein treatment if it is determined to be medically necessary. Our vein specialists can help you.
Health problems caused by varicose veins can go beyond cosmetics. Varicose veins can cause a range of life-altering symptoms, and if you are experiencing any discomfort, it is best to consult with a vein specialist. Depending on the plan you and your doctor choose, vein treatment costs vary. For a consultation and to learn about your options, schedule an appointment with USA Vein Clinics today.
Insurance that Covers Varicose Vein Treatment
When you're suffering from pain, discomfort, or other symptoms related to vein disease, you don't want to let your health insurance benefits confuse you. In addition, this is the underlying cause of varicose veins, which are swollen, twisted, and unsightly. Blood clots and venous ulcers can develop as a result of vein disease if left untreated. Millions of Americans suffer from vein disease, and you don't need to suffer any longer with it.
Does insurance cover varicose vein treatment if you've been diagnosed with vein disease? The good news is that most major health insurance plans generally cover vein treatment.
It is important to keep in mind that out-of-pocket costs can vary, and that the system can be complex to navigate. This is why we go through every step of the way with you when it comes to your treatment and working with your insurance.
Connect With Vein Specialists Near You
Where do you need a vein specialist?
How Much Does Spider Vein Treatment Cost?
The cost of spider vein treatment will be determined based on your vein treatment plan. You may find your medical insurance may pay for all or part of your spider vein treatment. It is important to keep in mind the fees associated with any medical procedure.
The following are various fees you may incur:
Insurance Plan Deductible – It is a set amount that must be met on an annual basis and is the amount you pay for covered services before your health insurance plan takes over and starts paying. Not all insurance plans have a deductible to meet. You will want to contact your insurance company if you do not know what your yearly deductible is.
Insurance Copay – This amount can vary, and you will want to consult with your insurance company to find out what your copay will be. You can usually find the copay amount on the back of your insurance card.
Coinsurance – Depending on your health insurance plan, you may have to pay coinsurance, the amount you owe for medical treatment, after your deductible has been met, instead of a copay. Consult with your insurance company to find out if you have to worry about coinsurance.
Out-of-pocket medical expenses – Those expenses that are not covered by your health insurance. You would be responsible for paying out-of-pocket expenditures such as your monthly premium, any copays, and coinsurance fees that accumulated prior to achieving your deductible.
Health Savings Accounts (HSA) or Flexible Spending Arrangements (FSA) – Funds that are tax-free and set aside for out-of-pocket expenses. 
CareCredit – A funding method you can apply for to pay for out-of-pocket medical expenses. Medical financing offers special financing terms for health expenses if approved.
Spider vein treatment can be affordable, especially if you have insurance. It is important to be mindful of what you might be responsible for during your treatment for spider vein treatment. We can help make your treatment plan as affordable for you as we can. 
SCHEDULE AN INITIAL CONSULTATION
What Options Do We Have for Varicose Vein Treatment?
The best way to treat varicose veins is to seek treatment. Due to the underlying medical condition of venous insufficiency that causes varicose veins, insurance may cover the cost of your varicose vein treatment. 
Options for treating varicose veins
Vein Ablation

– Using

vein ablation

, venous insufficiency can be treated as the underlying cause of varicose veins. It is an interventional radiology procedure

.

It involves inserting a thin catheter into the vein and advancing it deeper within the leg to the diseased area. By applying laser heat to the vein, it collapses. Veins that are healthy are rerouted to carry blood, so varicose veins should fade.

ClariVein Treatment®

– Referred to as mechanochemical ablation, it  treats venous insufficiency, including varicose and spider veins.  It is a catheter-based treatment that uses both mechanical and chemical methods to treat the damaged area at the same time. One of the unique features of the ClariVein® treatment is that it uses a catheter with a rotating tip.

There is no need for numerous anesthetic (pain-numbing)  injections along the length of the treated area because no thermal energy is used. This expedites the process, lessens pain and discomfort, and also eliminates bruising.

S

clerotherapy

– It can be used to remove small varicose veins that remain after vein ablation. Also,

spider veins

can be treated with this method. Sclerotherapy involves injecting small amounts of medication into each affected vein, which causes it to close off and be reabsorbed by the body.
Varicose Vein Treatment Costs and Insurance Coverage
Due to the medical problem of venous insufficiency, vein ablation for the treatment of varicose veins may be covered by insurance. The terms of your insurance coverage will have the greatest impact on your out-of-pocket costs if you are getting vein ablation. Low copays and deductibles may result in low out-of-pocket costs; high copays and deductibles may result in large out-of-pocket costs.
The cost of sclerotherapy is typically out-of-pocket for patients who only have small varicose veins. The procedure is considered cosmetic, so most insurance plans do not cover it.
Treatment for varicose veins is determined on a case-by-case basis, depending on the number of varicose veins and the severity of the condition. After your consultation, our vein specialist will discuss the anticipated cost of treatment.
Varicose Vein Treatment Costs
In general, there are a lot of factors that influence the cost of a varicose vein procedure, but that doesn't mean that you can't attempt to estimate it. There may be expenses associated with each vein treatment method, such as:
Pre-op testing – ultrasound, blood tests, etc.

General anesthesia

Aftercare

If necessary, pain medication

Doctor fees

Medical clinic fees
Depending on whether you have insurance, you may be able to pay for some or all of the vein treatment procedure, so consider all your options before making a decision.
Insurance-related Costs
If you have insurance, it will usually pay for your initial consultation with your vein specialist. Referrals from your primary care physician may be required for some plans. Your vein doctor will evaluate your condition during the consultation. In order to determine the severity of the condition, they may need to take pictures of your legs.
Once this information has been gathered by your doctor, it will be sent to your insurance company for prior authorization, if needed. A vein doctor's note will be reviewed by your insurance company to determine whether the procedure qualifies to be considered medically necessary. It may still be medically necessary even if the treatment is partially cosmetic.
Schedule your Varicose Vein Treatment Today
How much can I expect to pay for varicose vein treatment? There are several different options available for treatment, and because your particular situation is unique, it is best to schedule an appointment with our varicose vein specialists. Depending on your individual treatment plan, the cost of varicose vein treatment will vary. We are happy to discuss typical costs associated with the most common vein treatments offered by USA Vein Clinics. 
SCHEDULE AN APPOINTMENT NOW AT A LOCATION NEAR YOU
Vein disease and its symptoms, such as varicose veins and spider veins, are treated by USA Vein Clinics.
Our vein specialists will go over the best treatment for you. Our minimally invasive vein treatments are safe and effective. Get started by giving us a call at 888.768.3467 or click here to make an appointment.