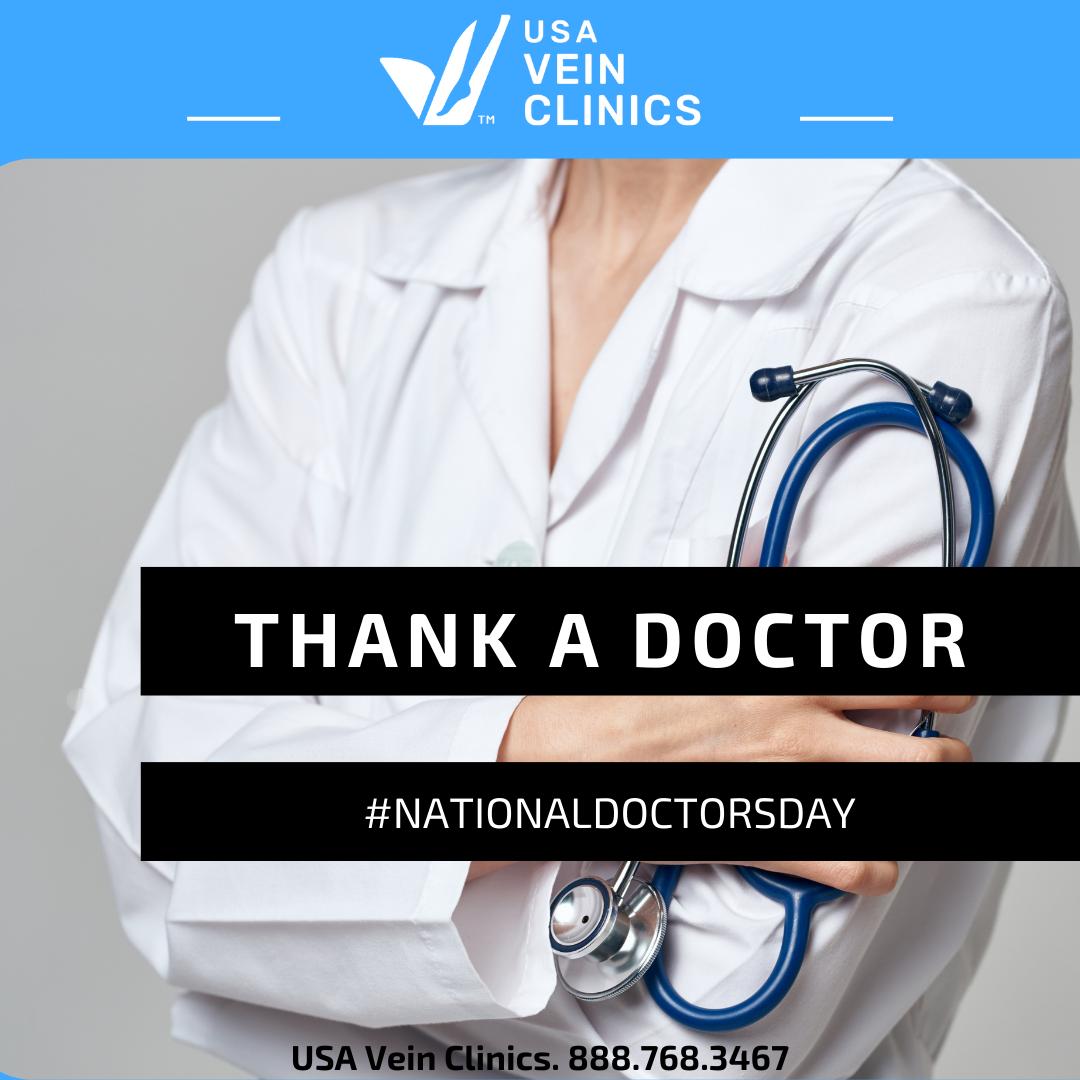 Friday, March 24th, 2023
Looking for a way to share your thoughts about your favorite USA Vein Clinics' doctor or simply thank them and their team?
Submit your thoughts for a chance to be highlighted on our social media while we celebrate National Doctors Day!
"My experience with Dr. Maybody and the entire team of nurses from my first appointment truly exceeded my expectations. Not only with the kindness and affection with which they treated me but also with the clarity in explaining each process step by step. I only have a word of thanks for everyone." -Yury Lisseth
Make a Doctors day and say thank you for all that they do!
Leaving a special comment, personal video or even a quick note is a great way to show your appreciation for our Doctors, their team, and our clinics. USE OUR BRIEF TESTIMONIAL FORM.
HAPPY #NATIONALDOCTORSDAY!