Vein Treatments in Austin, Texas
If you live in Austin, Texas and have been experiencing uncomfortable symptoms in your legs such as swelling, cramping, or itchy skin, you may have vein disease. Also known as chronic venous insufficiency, additional signs of vein disease include spider or varicose veins. Outside of being unsightly and paindful, varicose and spider veins can lead to mobility problems or more serious health conditions. At our Austin, TX location, our vein doctors are experts in offering the most advanced non-surgical treatment options that can help you improve your quality of life.
Did you know that certain risk factors such as your age, blood pressure, and genetics can increase your probability of getting vein disease? If left untreated, vein disease can lead to serious health issues like blood clots, venous ulcers, or deep vein thrombosis (DVT). USA Vein Clinics is the National leader in vein care, with over 160 clinics nationwide. We care about improving the quality of life for our patients and offer personalized treatment plans which keep them symptom-free.
Minimally Invasive Vein Treatments in Austin, TX
USA Vein Clinics specializes in the most comprehensive care for your spider veins or varicose veins at our modern outpatient vein clinics. Our advanced treatments focus on improving circulation and restoring the healthy appearance of your legs. Treatments usually take about 30 minutes, depending on the number of veins needing repair. Using the latest technologies, our minimally invasive treatments involve no hospital or overnight stay, and you can quickly resume daily activities after a short recovery period.
Non-surgical treatments available at our Austin vein clinic include:
Looking for Vein Specialist in or near Austin, TX?
At our IAC-accredited clinic in Austin, TX we provide exceptional care to patients suffering from vein disease. Our board-certified vein physicians use the most leading-edge technology to diagnose and treat our patients. We listen to your questions and create a treatment plan for your condition to ease your discomfort and get you back to living free from painful symptoms. Our trusted and compassionate vein specialists look forward to providing you with the care needed to relieve your discomfort and get you back to the things you love.
Our Vein Specialists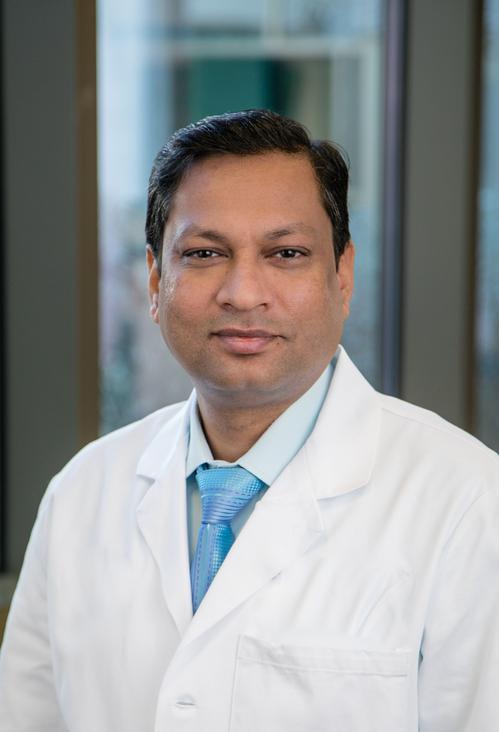 Lok Mani Sinha
M.D.
View Profile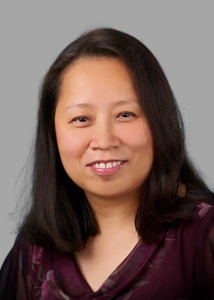 Wan Lin Horng
M.D.
View Profile
Beginning Your Vein Treatment in Austin on North Mopac Expressway
Don't spend another day suffering from the symptoms of vein disease. Find the relief you deserve and choose USA Vein Clinics for your varicose vein treatment. With our knowledgeable staff and experienced doctors on your side, plus leading-edge facilities and diagnostic tools, your vein treatment in Austin doesn't have to be stressful. You might be nervous about another medical procedure such as varicose vein treatment, but we will prioritize your care and comfort throughout the entire process.
How to Prepare For Your Visit
Confirm your Insurance Coverage
Verifying your insurance or other financing options is easy and convenient at USA Vein Clinics. Our team of insurance specialists will work with you to complete the necessary paperwork for approval from your provider. For those without coverage, other financing alternatives are available such as CareCredit, FSA, and HSA plans.
We work with many insurance providers, which typically cover common conditions of vein disease. For more information, click here. If you're ready to take control of your vein disease, contact us today at (571) 771-3489 or use our online scheduling tool. We are ready to help get you quickly on the road to better health.
Make your vein treatment as easy as possible by bringing these items to your appointment:
Government-issued photo ID
Insurance card
A list of current medications and supplements
Medical records, including previous vein medications and treatments.
Our Austin vein specialists also advise:
Loose, comfortable clothing and compression stockings.
Plenty of fluids and food.
No application of creams, moisturizer, or lotion.
For additional questions, our FAQs and ongoing care provide comprehensive information to help you prepare for your spider vein treatment. Our attentive staff will also be happy to answer any questions at our vein clinic in Austin
How to Get to Our Vein Clinic in Austin, TX
Our vein clinic is located on North Mopac Expy across from the North Austin Medical Center.
Nearby Areas We Serve
Parker Lane
Pflugerville
Cedar Park
Leander
Kyle
Vein Clinic Near Parker Lake: Our clinic is about a 20-minute drive via I-35 N and West Parmer Ln.
Vein Clinic Near Pflugerville: When coming from Pflugerville, you'll reach our vein clinic in about 16 minutes when you travel via TX-45.
Vein Clinic Near Cedar Park: Our clinic is a short drive when you take TX-45 E to Mopac Service Road.
Vein Clinic Near Leander: You'll reach our vein treatment clinic in only a 30-minute drive from Leander when you travel via Ranch Rd to TX-45 E.
Vein Clinic Near Kyle: To reach our clinic from Kyle, take I-35 N until you get to the exit for FM Rd 734/Parmer Ln.
Book Your Austin, TX Vein Treatment
We are capable of treating your symptoms of vein disease like spider veins and varicose veins, at our nearby Austin, TX vein clinic. If you have questions and feel you are at risk for vein disease, we want to help you improve the quality of your life and mobility. Schedule with a vein specialist today or call us at (571) 771-3489 to get relief from your symptoms.