About our Missouri City, Texas Vein Clinic
If you live in Missouri City, Texas or the Houston area and have been experiencing symptoms in your legs such as swelling, cramping, or itchy skin, you may suspect that you might have vein disease.  Spider or varicose veins are other indications of vein disease, also known as chronic venous insufficiency. Our vein clinic offers the latest advanced non-surgical treatment options for our community to help you enhance your quality of life.
Some risk factors, such as age, blood pressure, and heredity, can make you more likely to develop vein disease. Vein disease, if left untreated, can lead to serious health issues like blood clots, venous ulcers, or deep vein thrombosis. USA Vein Clinics is considered the nation's largest network of vein clinics and brings this expertise to the community of Missouri City and surrounding areas in Texas. Quality of life is important to us, and we offer personalized treatment plans to keep our patients symptom-free.
Vein Treatments Available at Our Clinic
USA Vein Clinics specializes in the most comprehensive care for your spider veins or varicose veins at our modern outpatient vein clinics. Our advanced treatments focus on improving circulation and restoring the healthy appearance of your legs. Treatments usually take about 30 minutes, depending on the number of veins needing repair. You can resume daily activities using the latest technologies after a short recovery period.
Non-surgical treatments available at our Missouri City vein clinic include:
Looking for a Vein Specialists in Missouri City, Texas?
We provide superior care to individuals suffering from vein disease at our IAC-accredited facility.  Our board-certified vein physicians have the experience and expertise to diagnose and treat our patients. We listen to your questions and create a treatment plan for your condition to ease your discomfort and get you back to living free from painful vein disease symptoms.
Meet the doctors at our Missouri City vein clinic:
Our Vein Specialists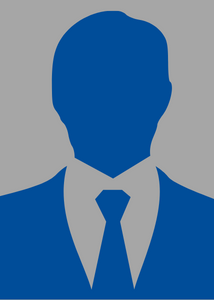 Mark Hennesy
M.D.
View Profile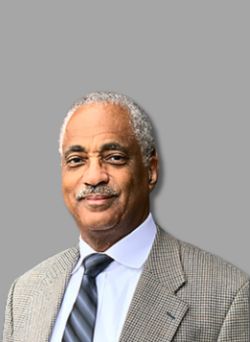 Pierre C. Gilles
M.D.
View Profile
Beginning Your Vein Treatment with USA Vein Clinics
Our medical staff is dedicated to offering the best vein treatment for Missouri City and its greater area.
The vein specialists at our clinic understand vein disease symptoms and the most effective treatment options. Our aim is to take the stress and uncertainty out of the vein treatment process, offering you care and compassion as we address your questions and concerns along the way.
How to Prepare for Your Visit 
To prepare for your visit we will send you communication to make sure you are prepared. At your appointment, our vein treatment specialists will help you prepare for the procedure, keeping the process simple and stress-free for you.
Confirm Your Insurance Coverage
Our insurance specialists are here to help you understand your coverage and policies for pre-authorization. We work with a number of insurance providers, including Medicare and Medicaid. We also offer self pay options. . To verify insurance coverage, check out our easy-to-use online scheduling tool and input your zip code and insurance to determine the closest Houston area vein clinic near that accepts your insurance.
If you are unsure if your insurance provider covers the procedure, visit our insurance coverage page to see a list of our providers and read more insurance options. You can also call an insurance specialist at (346) 353-5197.
How to Get Our Vein Clinic
You'll find our Missouri City, TX vein clinic on 6218 Hwy 6, near the Walmart and the Missouri City Army Recruiting Station.
Nearby Cities We Serve:
Sugar Land
Fresno
Greatwood
Fort Bend Houston
Vein Clinic Near Sugar Land: Our clinic is only at short 5.6-mile drive from Sugar Land. Just take HWY 6 South, and you'll arrive at our clinic in about 12 minutes.
Vein Clinic Near Fresno: You'll arrive at our vein clinic in about 18 minutes when you take Hwy 6 South from Fresno.
Vein Clinic Near Greatwood: To visit our vein clinic from Greatwood, take University Blvd to Glenn Lakes Ln all the way to your destination.
Vein Clinic Near Fort Bend Houston: Our varicose vein treatment clinic is on 7.2 miles away from Fort Bend Houston. Just take FM 1092 Rd S to Glenn Lakes Ln and you'll arrive in about 15 minutes.
Book Your Vein Treatment with USA Vein Clinics
You don't need to live with uncomfortable, unsightly varicose veins. Our doctors would love to treat your vein disease symptoms and help you make a positive change in your life. You can schedule an appointment with our vein specialists online or call us at any time at (346) 353-5197.