Vein Treatments in Houston, TX
With an estimated 150,000 new patients being diagnosed each year, vein disease can cause leg pain, fatigue, muscle cramps, and other debilitating health problems. If you're over 40 and experience these symptoms of venous insufficiency, you owe it to yourself to seek a consultation with a vein specialist.
If left untreated, vein disease can also contribute to strokes or heart attacks. People who are obese, diabetic, or smokers are at a heightened risk of developing vein disease. If you experience vein disease symptoms, especially after physical activity, play it safe and get a professional diagnosis. Early detection and professional treatment are the keys to reversing the advancement of vein disease and any related health risks.
As a resident of Houston, Texas, you can count on our advanced diagnostics and leading-edge treatments from the best vein care specialists available.
We are Vein Treatment Experts
If you want the expert care it takes to get your health back on track, you'll find it at our Farm to Market Rd location. The vein center in Houston specializes in treating a range of vein diseases and related issues, including:
Vein disease

Varicose or spider veins

Restless Leg Syndrome

May-Thurner Syndrome
Minimally Invasive Vein Treatments in Houston
We help relieve symptoms and can minimize the impact of vein disease with the latest non-surgical treatments. From our decades of experience to state-of-the-art facilities, you get the care you deserve at our vein clinic on Farm to Market Rd. 
The vein specialists at our Intersocietal Accreditation Commission (IAC) accredited facility use advanced imaging and other technology to detect vein disease. Our specialists will create a personalized strategy for pain relief and varicose veins treatment. Our approach helps reduce symptoms, related health issues, and recovery times to get you back on your feet quickly. 
We provide varicose vein treatment, spider vein treatment, and other outpatient services using the most up-to-date technology:
Looking for a Vein Treatment Specialist in Houston?
Your life can be transformed with effective vein disease treatment: from increased energy and regained mobility to reduced health risks. Take the first step and let a Houston vein specialist be your trusted guide on your treatment journey.
Our Vein Specialists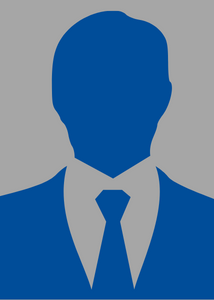 Michael W. Morris
M.D.
View Profile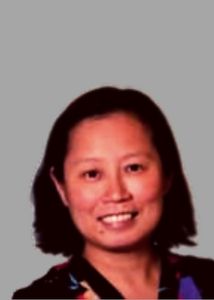 Wan Lin Horng
M.D.
View Profile
Beginning Your Vein Treatment in Houston, TX on Farm to Market Rd. 529
If you're experiencing vein disease symptoms and are looking for treatment, come visit the USA Vein Clinics in Houston, Texas. Our Houston vein treatment specialists are here for you every step of the way, offering a comfortable, caring experience from consultation to post-procedure.
We understand that even a minimally-invasive procedure can be a stressful experience. Our staff eases your mind by addressing all your concerns along the way, providing you the knowledge to confidently move forward in the Houston vein treatment process. Ask us any questions you have.
How to Prepare for Your Visit
Taking control of your health is a big decision. Once you've decided to move forward with vein treatment, set up an appointment with our Houston vein treatment specialists. If you have any questions or concerns along the way, we've got you covered.
On the day of your appointment, please bring these documents and pieces of information:
A valid photo ID
Current insurance card and insurance information
Medical history, including information on previous treatments, procedures, and medications
Information from past consultations
Before your visit to our vein clinic in Houston, make these preparations:
Plan for a person to drive you home after the procedure
Don't use alcohol or tobacco products
Don't drink caffeine in excess or eat processed foods
Avoid using moisturizers on the identified treatment area
Drink clear liquids only for three hours prior
Wear comfortable clothing and compression socks
Confirm Your Insurance Coverage
The insurance specialists at our vein clinic in Houston can assist you in getting insurance coverage for your procedure. We have a long list of providers that cover our procedures, ensuring you get the best care possible. Use your easy online scheduling tool to verify your insurance.
For more information, consult our insurance coverage page or give an insurance specialist a call at (346) 502-2052.
How to Get to USA Vein Clinics in Houston
You'll find our clinic at 16307 Farm to Market Rd. (Spencer Rd.) 529 in Houston, TX  near the Copperfield Marketplace. 
Nearby Areas We Serve:
Nottingham Country
Reid Estates
Woodgate
Copperfield Place
Barker Cypress
Vein Clinic Near Nottingham Country: Our vein clinic is a 25-minute, 10.2-mile long drive when you take Barker Cypress Rd.
Vein Clinic Near Reid Estates: You'll reach our clinic when coming from Reid Estates in about 25 minutes when you take Windfern Rd and Spencer Rd.
Vein Clinic Near Woodgate: Take Sam Houston Tollway W and you'll reach our Farm to Market road clinic in about 30 minutes.
Vein Clinic Near Copperfield Place: Take Hwy 6 and Spencer Rd for 1.3 miles and you'll arrive at our clinic in about 5 minutes. 
Vein Clinic Near Barker Cypress: Our clinic is 3.4 miles from Barker Cypress. Take Queenston Blvd and you'll arrive in about 10 minutes.
Book Your Vein Treatment in Houston, TX
Stop vein disease from affecting your quality of life. You don't have to live with the pain and debilitating symptoms of venous insufficiency. Get the treatment and relief you deserve when you request a consultation or call us at (346) 502-2052.